Last time we planted I didn't have the pleasure of consuming one lousy tomato, despite having an entire row of tomato plants. If you've been with me long enough you'll remember that I had some "minor" (okay major) watering issues, which led to every single tomato cracking open on the stem. After the season was over I got rid of every plant in the garden and Farmer B tilled the garden so that we could replant.
I was out in the garden over the weekend and discovered the oddest thing. There are strange little weeds growing all over the garden that look a lot like tomato plants. I inspected them closer. I rubbed the leaves. They smelled like tomato plants. They even have little yellow flowers on them. I have rogue maters all over the garden!!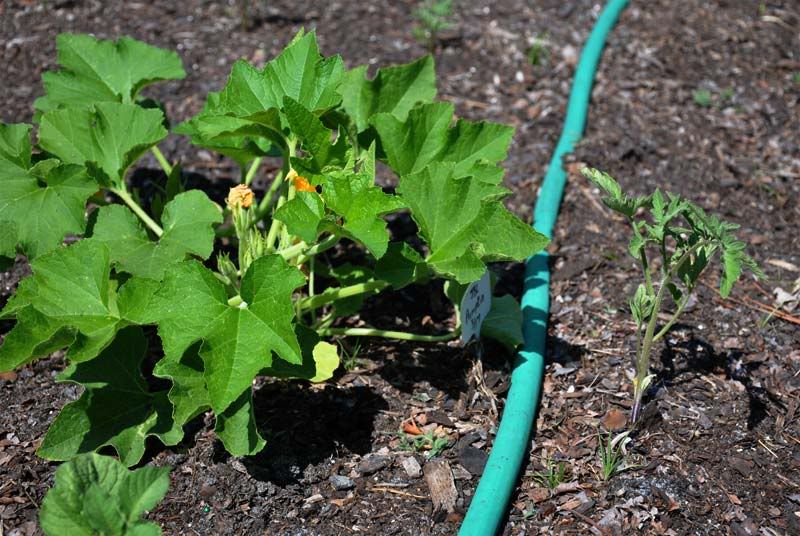 Is life continuing with complete disregard for my black thumb??? Did last season's plants want to live so badly that they hid out in my soil just waiting for the perfect time to sprout again? If this works out we WILL get to eat some of the tomatoes from our first tomato plants - even if it is one season later!
We counted about 10 little rogue tomatoes today. Some are in good spots and will probably continue to grow just fine, but some are in horrible spots, like right under other plants, namely our Jack Be Little Pumpkins.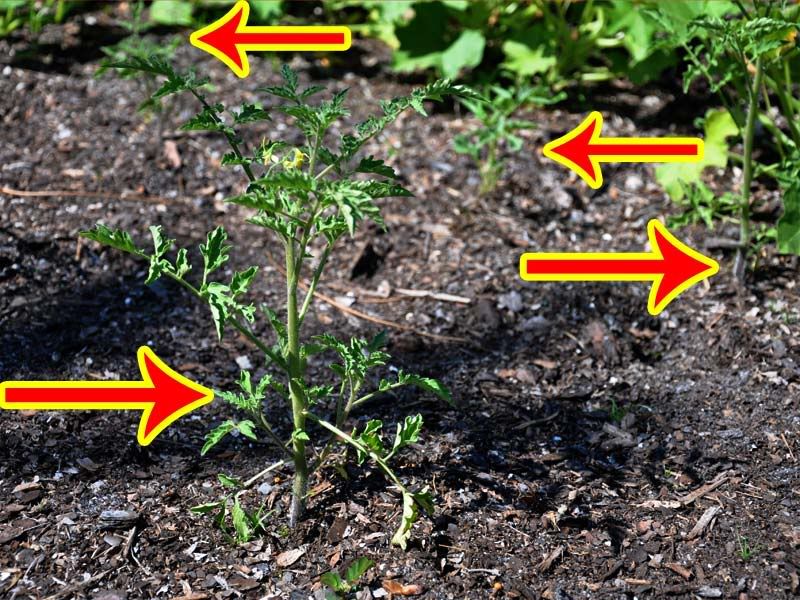 What should I do? Is there a safe way to dig up these plants and move them? If there is, how do I dig up ones that are right up against another plant? I know that hard core gardeners would probably say to just dig them all up and chuck 'em in the compost heap. But you know that I want to save anything that has a zest for life in my garden. Purposely killing something that's growing in my garden goes against my gardening creed.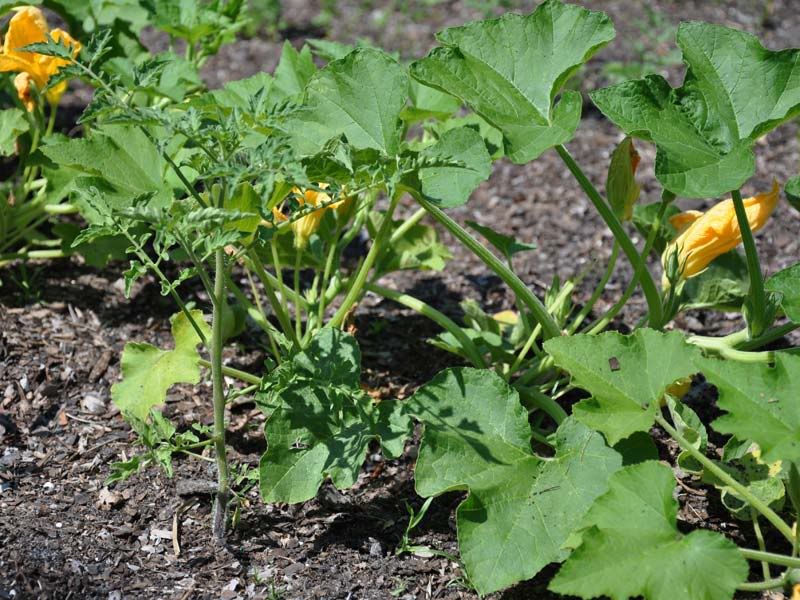 Does anyone have any advice for me? And if you're kind enough to give advice, please remember that I'll need specifics if I'm going to pull this off. I've never dug up a plant in the garden and moved it, so this will be a first for me. Anything dug up in my garden ends up in the compost bin, so I am completely new to this endeavor. I want to save these tomatoes though so I'm asking for help if anyone's willing to give it.