If you've read my blog a time or two you might recall that I have two sons. One's an outgoing sports-loving chatterbox and the other one is a quieter kid who enjoys imaginative play and doing the opposite of his big brother. I love that they're so different because I get the best of both worlds and being an only child myself I get to experience the weirdness of siblings.
Here's what my little one wore to play outside today. This is what he has been wearing pretty much solid for a few weeks now. He prefers to be called Luke (as in Luke Skywalker) and oftentimes he won't even respond to his given name.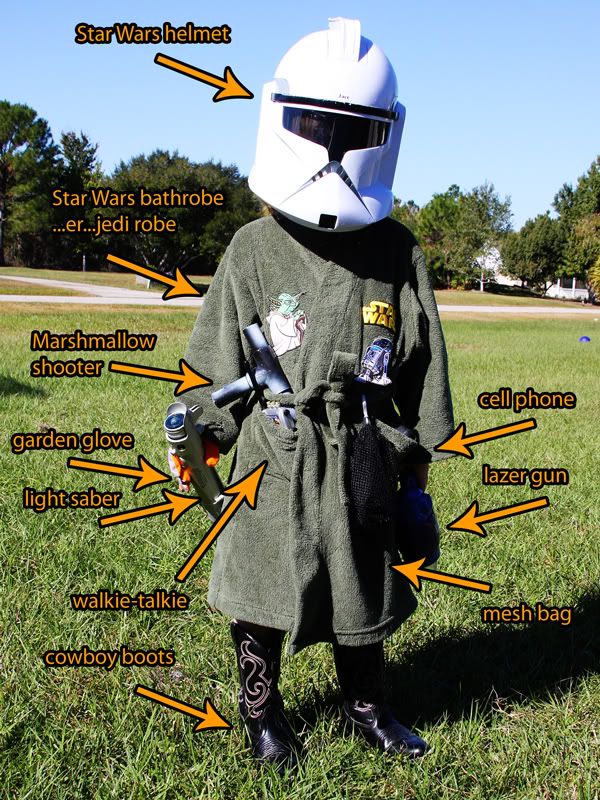 This is the same kid that
only let us call him Nigel for about a year
when he changed into his alter-ego, Nigel Marvin, the British naturalist.
Whenever I point out the eccentricites of this child to my family, they come back with the apple/tree analogy.
I wonder what are they trying to say?