Remember
this post
?
And those adorable pictures of that sweet little puppy devouring my money?
Ah yes...way back in March of this year when I caught Saffron eating a $5 bill. Back when I was naïve enough to think that I could take that $5 to the bank and they'd give me a new one, but later discovered none of our local banks will trade out damaged currency.
It's true what they say about puppyhood. Sometimes you can barely remember the fat, fluffy little blob you could hold in your arms and sometimes their antics make it feel like it all happened yesterday.
…sniff...
Oh wait - it did happen yesterday.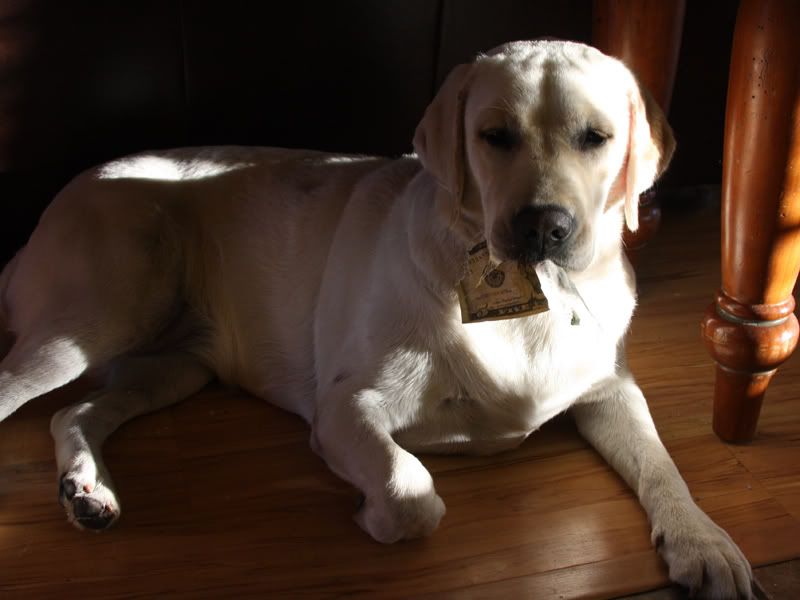 Early yesterday morning I saw Saffie hiding under the sofa table looking especially guilty. That IS her normal look so I don't always give it a second thought. But yesterday I saw something hanging out of her mouth and again I had the "phew - it's just a kleenex/paper towel/piece of paper" thought before noticing the familiar color and shape of it.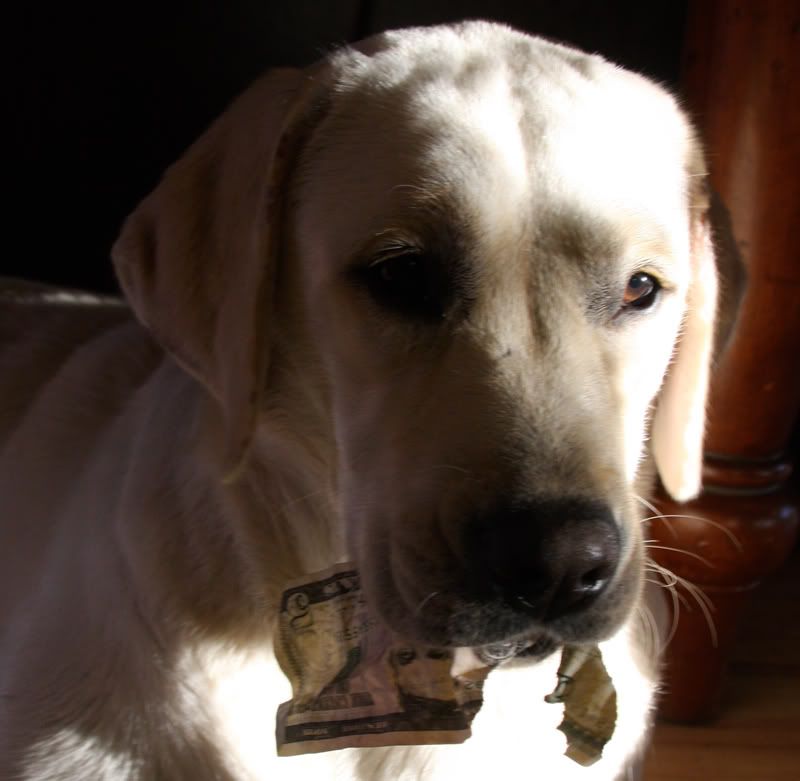 DAMMIT - She ate ANOTHER $5 bill.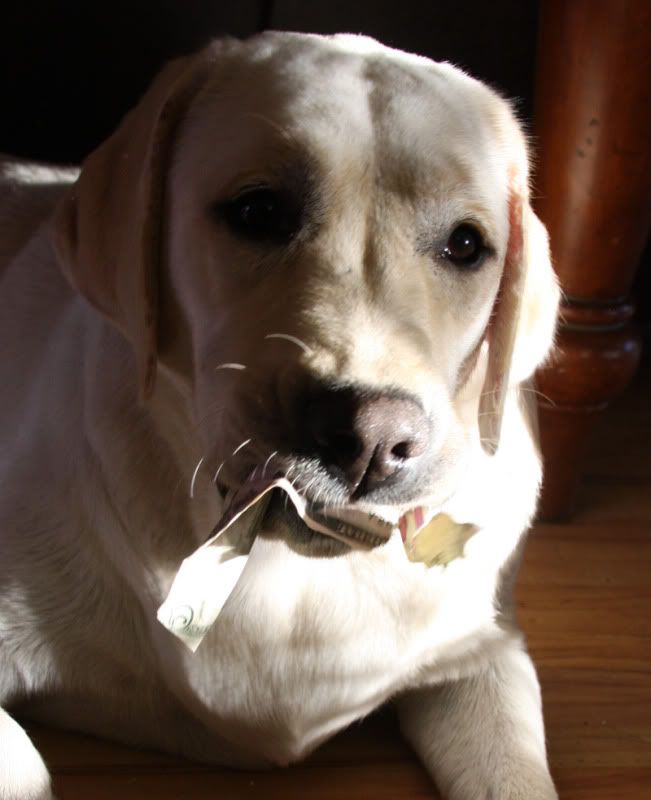 She is now officially worth $10. Although on mornings like that, it's highly debatable.