Moms are never supposed to play favorites, but I am not sure that rule applies for chicken moms. I'll admit that Clementine is my favorite chicken because she's so amazingly docile, friendly and eager to please. She never runs away from me when she's out of the coop and when I'm holding her she lets out such a low soft coo that lets me know she really likes the attention. I'd go so far as to say she's a bit of a lap chicken.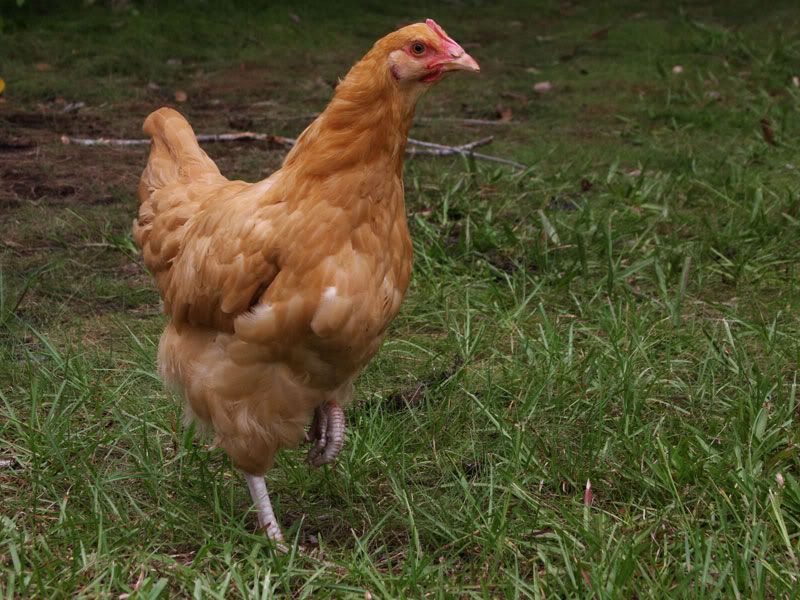 I brought her out of the run yesterday for a little photo shoot. We can't let the chickens loose in the yard thanks to the hoards of ravenous eagles and hawks that circle our yard just waiting for one little chicken nugget to be left unattended - plus there's that overzealous German Shepherd who's dying for a feathered playmate. But on rare occasion, I'll lock up the dog and keep an eye on the sky while I let Clem have a little walk around the yard with me. She likes to hang a piece of grass out of her mouth in a tribute to Andy Griffith.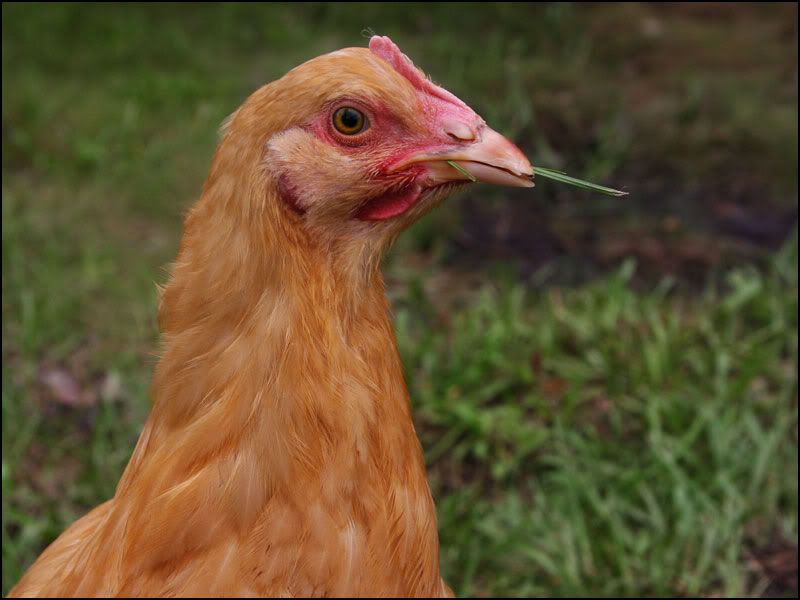 My three-year-old saw her walking by and reached down, scooped her up and sat on the bench with her. This is definitely a life highlight for him since all other small animals (namely our cats) run from him like he's the chupacabra himself. The fact that Clementine is quite happy to be picked up by him just makes him beam from ear to ear.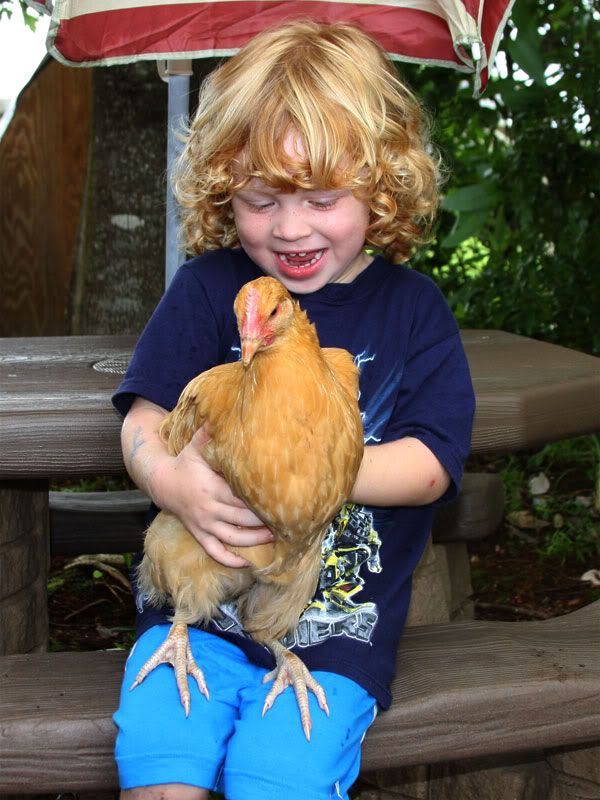 She looks just as cute walking away.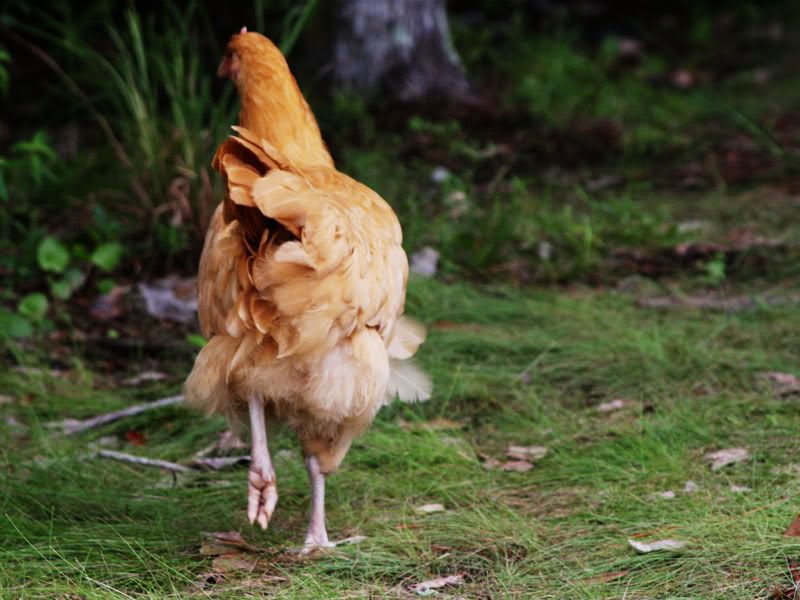 But no girl likes it when the wind blows your skirt up.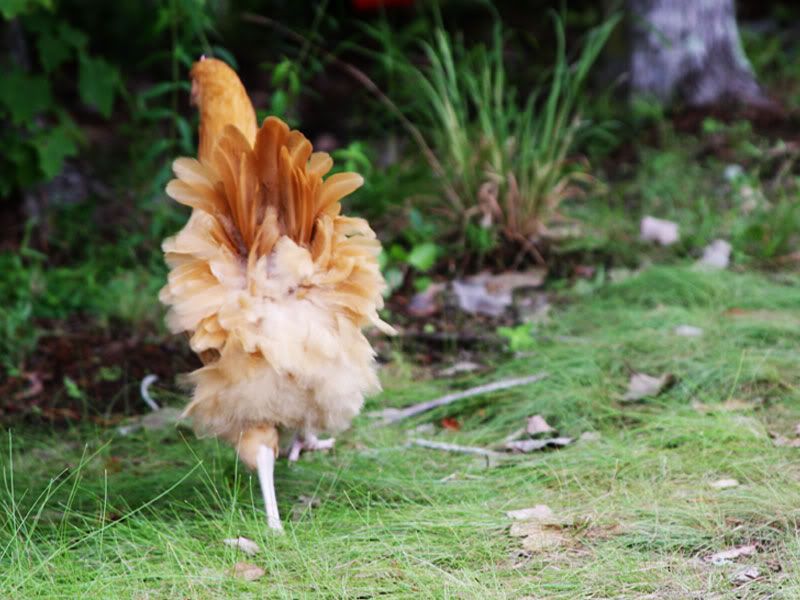 Maybe I should have called her Marilyn Monroe. She is blonde after all.