It's no secret that we have plenty of deer in our neighborhood. It's one of the nice things about living in a rural neighborhood. Our neighbors have horses, I can hear cows mooing when I stand outside early in the morning and we often see deer in our front yard.
Luckily we have a 6-foot privacy fence around our backyard where the garden is so we don't have to worry about adding deer to the list of possible culprits for our ever-so-prevalent gardening demise.
I woke up yesterday morning to find these out front crossing the street to our yard.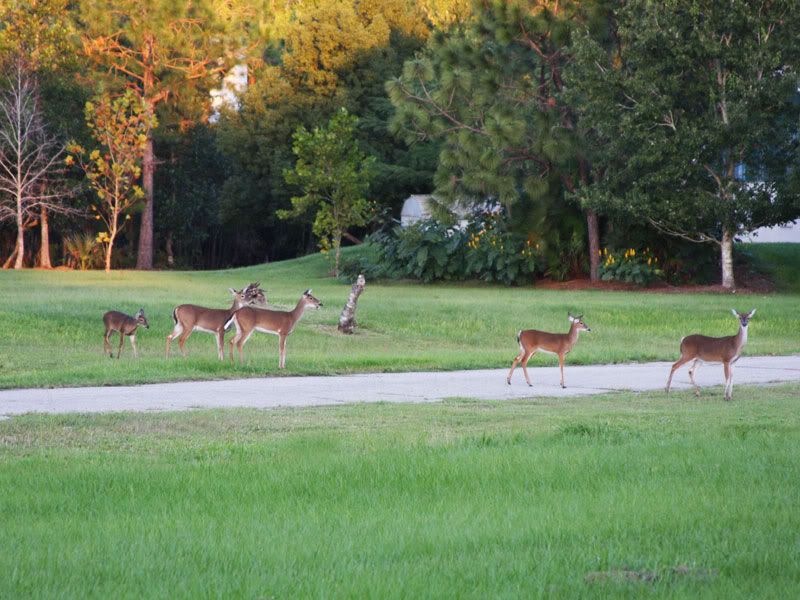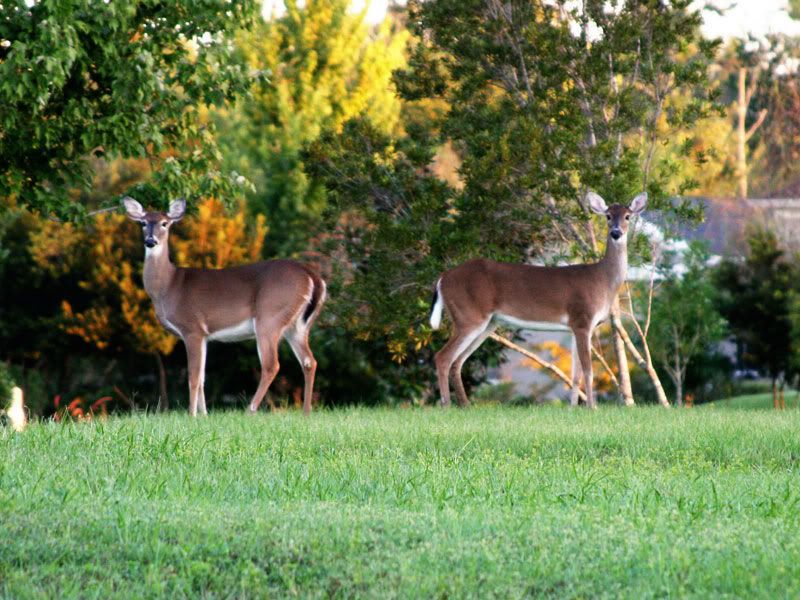 They ended up right outside our front door, which irritates the dog to no end. I read that there are over 700,000 deer statewide, but that in the 1930s there were only about 20,000 deer since so many were killed off in an effort to eradicate tick-borne diseases. The Florida Game and Fresh Water Fish Commission responded to this by purchasing deer from various sources-- including a game farm in Wisconsin--and transplanting them to unoccupied areas in Florida. I wonder what the Wisconsin deer thought of our oppressive heat, humidity, gators and panthers?
They're pretty things though...