After picking my oldest son up from kindergarten on Friday, I stopped at the gas station near the school to fill up the tank. As we pulled up to the pump, he screamed "MOMMM!!! CHICKEN!!!!" so I slammed on the breaks.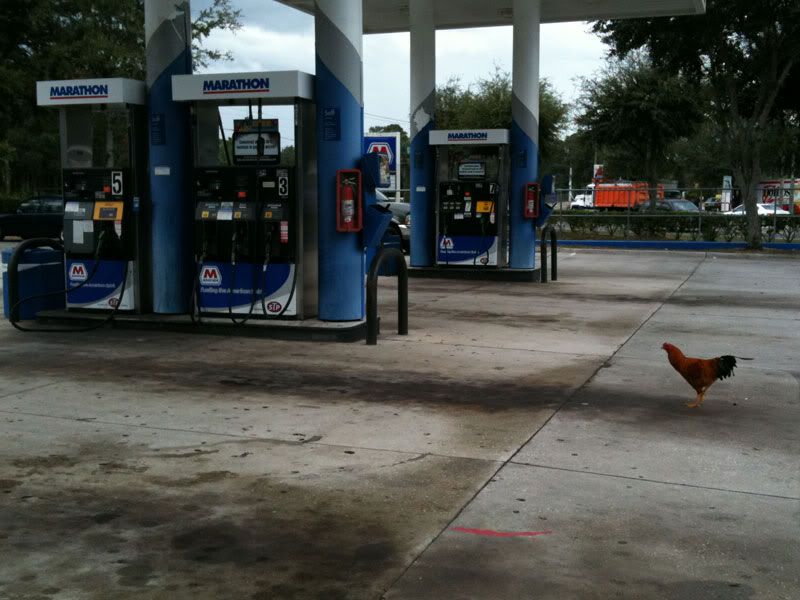 And there in front of me was a chicken at the gas pump just strutting along. No one blinked an eye.
You may have read about the
beautiful chicken
we often see in the Library parking lot and maybe you think that the gas station and the Library are close to each other and it's one roving band of wild chickens I keep photographing.
But the gas station and the Library are 8 miles apart. The two chickens clearly do not know each other.
I just seem to run in to a lot of random chickens around here.