Thanks so much for all the kind words about my fEARless kitty, Damian.
He's acting as dramatic and sorry for himself as any self-respecting post-surgical cat should. I can tell his ear and head hurt when the cone-of-torture slides forward and rubs on his stitches. They're in a bad place on his head so the cone rubs them constantly. If we take the cone off he begins scratching instantly. It's a no-win.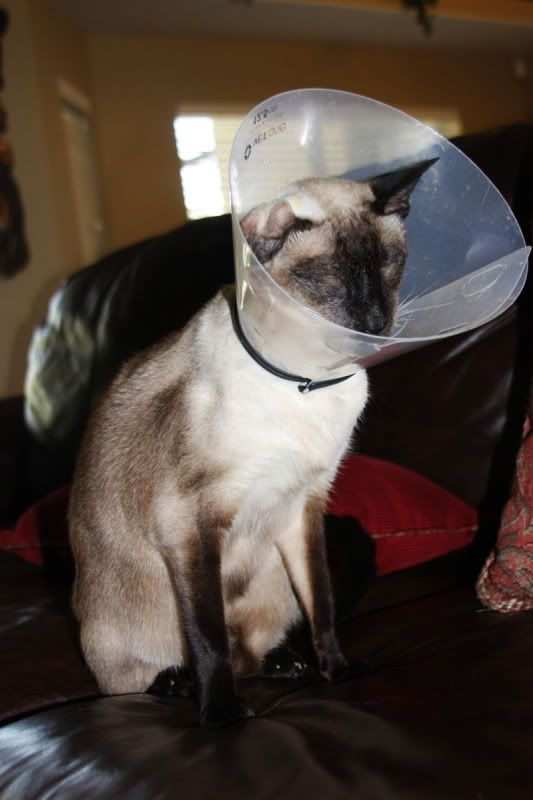 The good news is that there was no place to put a drain tube on the back of his head, so we don't have to worry about that this time around. He just sort of sits or lays in one place all day looking like his world has come to an end. Then we'll hear a scrape-scrape-scrape as he drags himself around the house in slow motion to a new spot to sit and look sad. I'm sure the 20 days he has to wait for the cone and stitch removal will just fly by! (Please read that dripping with sarcasm).
In other news, I've had some unlucky developments in the garden that I'll be photographing later if all goes well.