Bwa-ha-haa!!! I have conquered the carrot! Bow down before me you long rooty orange fiend! You thought you beat me last season, but I triumphed this time and forced you to grow in my kingdom of gardening horrors!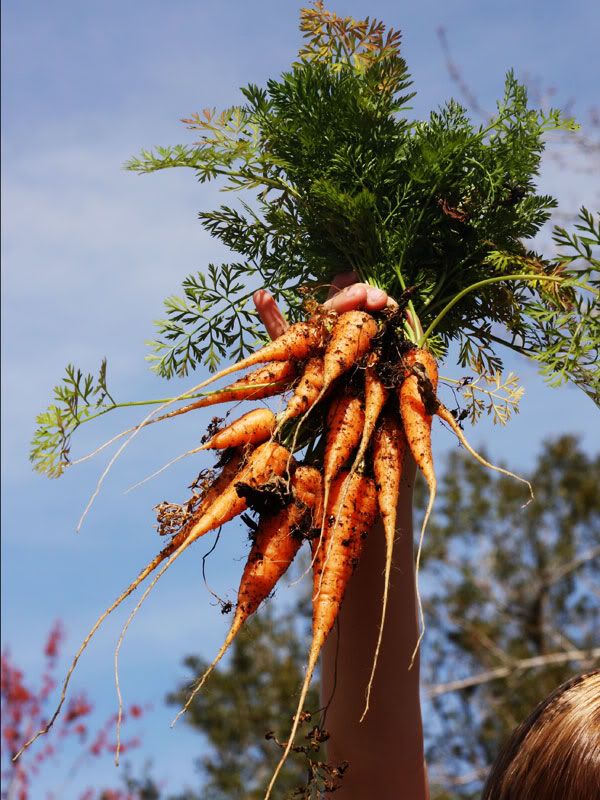 Mwa-ha-haaaa!!
But seriously - I did it! I successfully grew carrots! They're one of the things that has petered out in past gardens and they just plain grew well in my SFG this time around. I was floored when I pulled a few out of the ground and they actually looked like carrots and smelled like carrots and were bug-free to boot! I am seriously giddy about this carrot harvest. But I'm sure you didn't gather that, did you?
The boys were equally giddy and it was like Christmas morning as each rooty beauty popped out of the ground. One of the good things about being a not-too-successful gardener is that if ANYTHING actually grows, your kids think you're a gardening god. It's wonderful!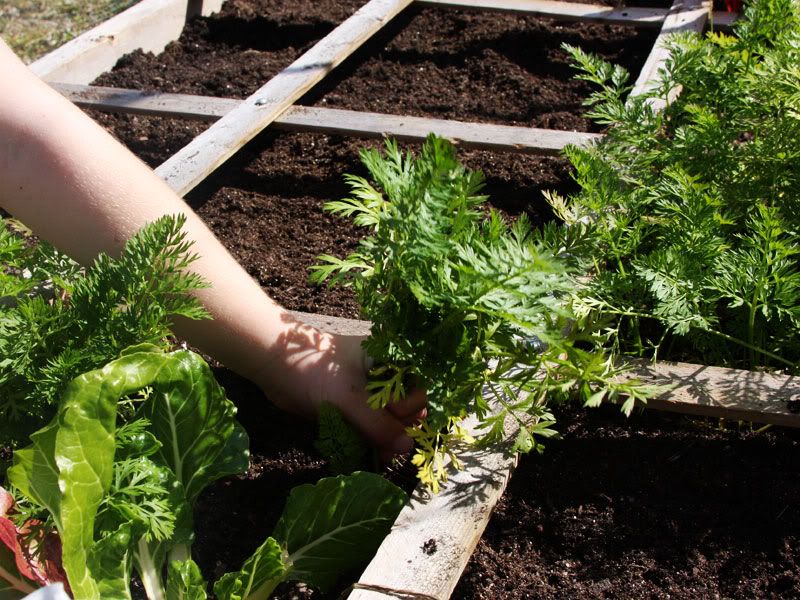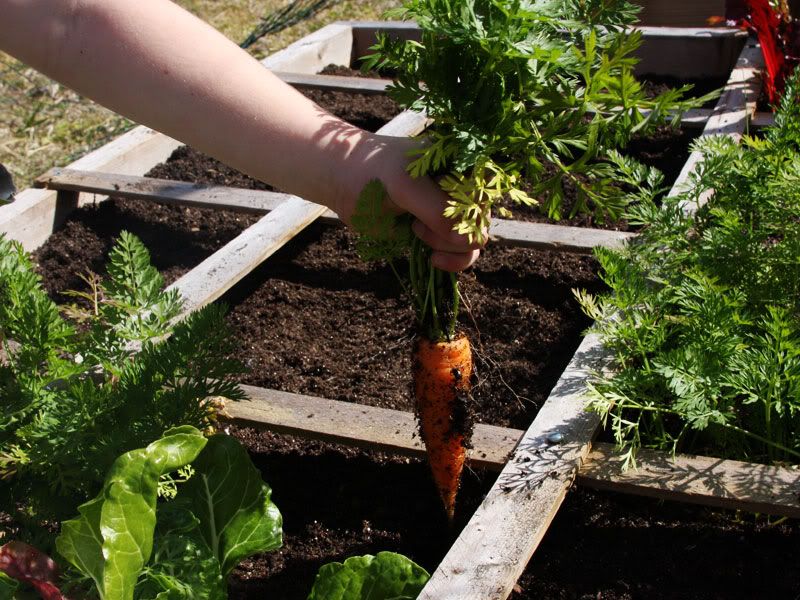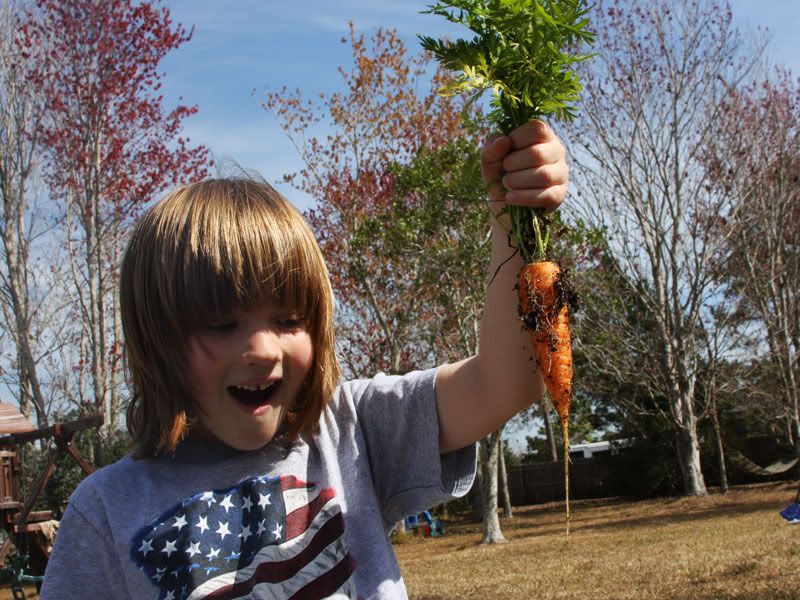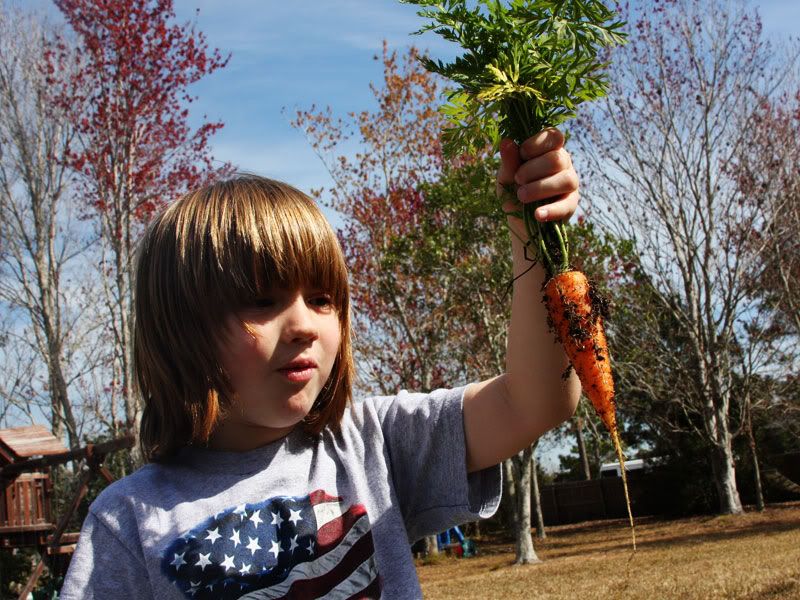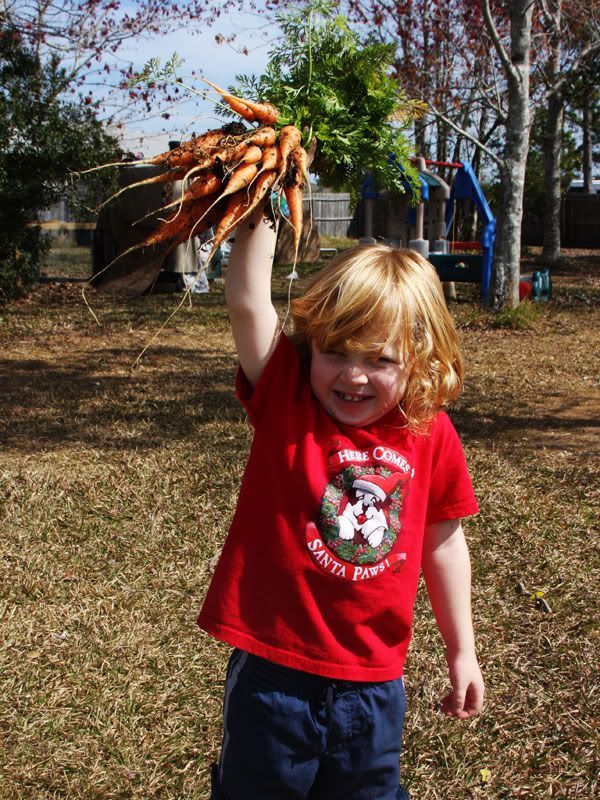 But the best part was they even tasted great. We had about half of them for dinner last night and I've got to say nothing makes a mama prouder than hearing her boys arguing over who gets to eat more carrots.
I bet you thought I had forgotten about gardening with all this talk about puppies and chickens, but I'm still trucking along. I'm getting ready to plant our Spring veggies and I'm going to try potatoes for the first time too. Before I can plant we need to revamp the garden fence since a certain white puppy of mine has recently discovered that if she gets really really wet and then jumps in the SFG and digs a hole and rolls in it, she gets really really awesomely muddy...right down to her skin.