It was
a year ago today
that my mom was in Boston for a travel show and I made a late night phone call to her as she sat in a noisy restaurant with bad cell reception. "Baillan just died," I repeated about five times until she heard me. A pet lover, she was deeply saddened. She knew that dog had been my protector when I lived alone in a crappy apartment in college and was an important part of our family 13 years later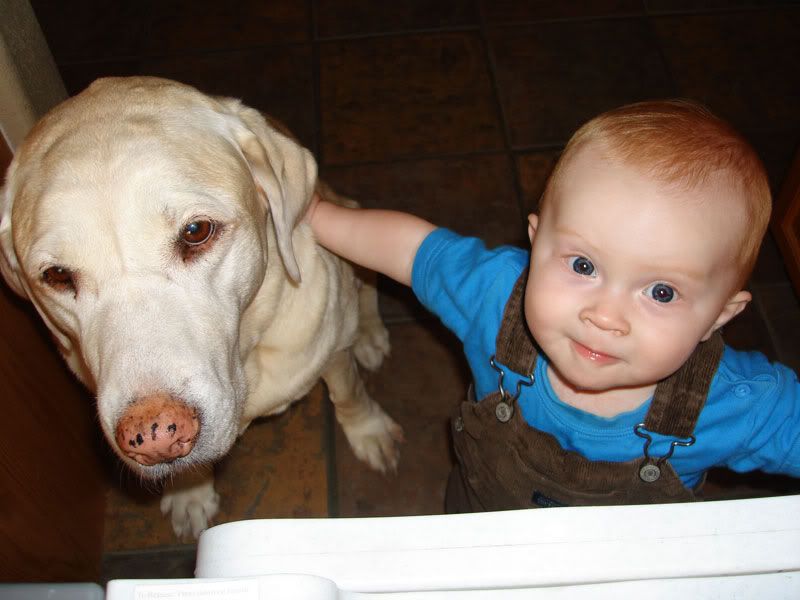 I vividly remember giving Baillan a big hug and a kiss and burying my head in her white fur as she laid awkwardly panting madly on a blanket in the back of the car that night. It was weird to see Farmer B pull away leaving me standing there without her knowing I'd never see her again. And when he came home without her holding her collar I felt empty, but I do remember feeling surprisingly good that she'd had such a long life.
Here we are a year later and right now my mom is at that same travel show in Boston, and I have another furry white lump who likes to carry around her blue bowl and has that funny otter-tail that goes thump-thump-thump when she sees me.
New puppies are born, old dogs become a pleasant memory, and life goes on. The boys still talk about
Baillan
constantly, which is nice, because I know she'll be that first dog they talk about when they're older and reminiscing about their childhood.