I was out in the garden earlier this afternoon turning the compost pile and adding some scraps from last night's dinner when I heard a clunking and a whining next to me. I had just watered the compost by using my watering can and apparently the little bit of water in the can was just too tempting for Saffron.
She stuck her head in to take a drink and… well… you know what comes next. To think, she almost went a full day without getting her head stuck in something.
She even got an eye out for a change.
She gets an A for effort for using her paw this time.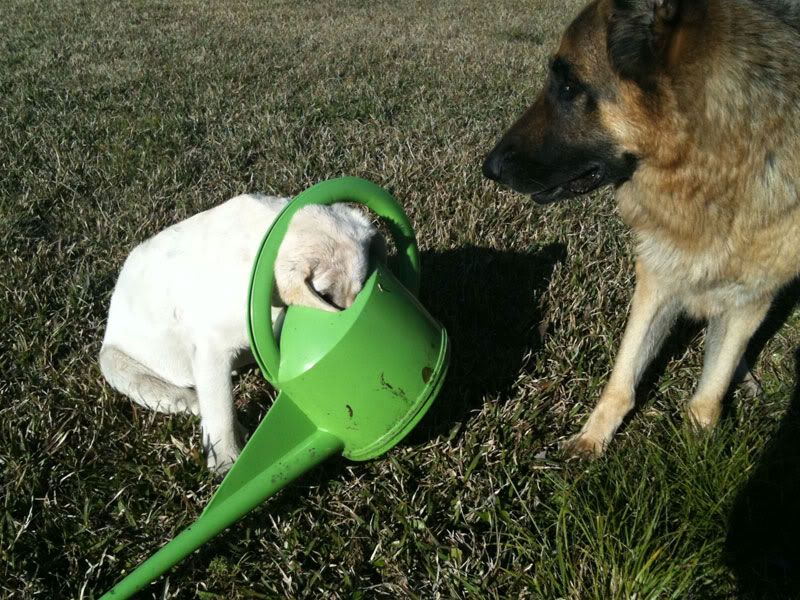 Even Rommel showed up to see what that strange little creature was doing again. He was disgusted, as usual.
Isn't she pathetic?
You cannot leave that puppy alone for 5 minutes.