I'm fortunate enough to live in a pretty good spot in Florida. We live within 45 minutes from all the major attractions, beaches, space center, malls and theatres. But where we live is quiet and rural and is one of the few towns that hasn't fallen prey to the grip of big developers. Today was our annual 4th of July parade and I took the boys to experience it for their first time.
It was wonderful, nostaligic, quirky, entertaining and so old-Florida. People not from Florida think we're all about beaches, but the middle of the state is full of Florida crackers - countryfolk who ride horses, drive tractors and aren't afraid to fly a confederate flag. It's a whole 'nother world!
I thought you'd enjoy some photos from today's parade. It might be a little different from how things roll where you are.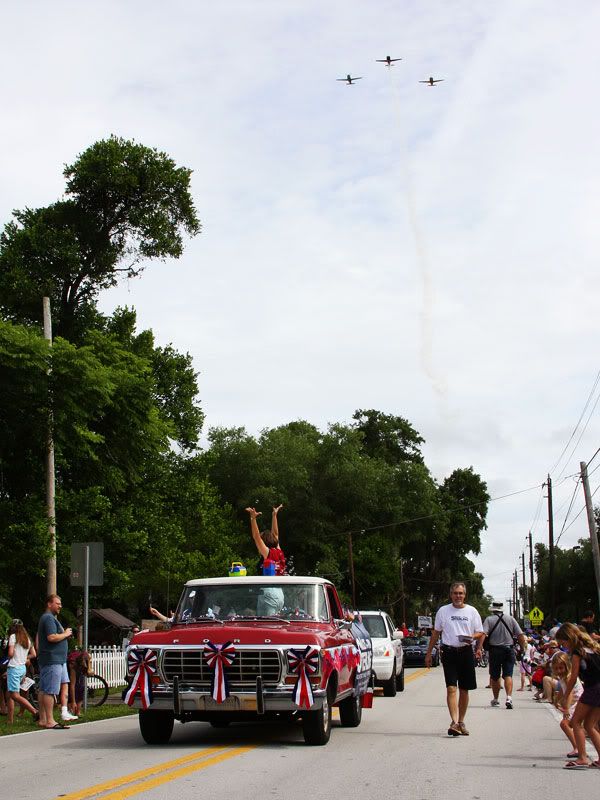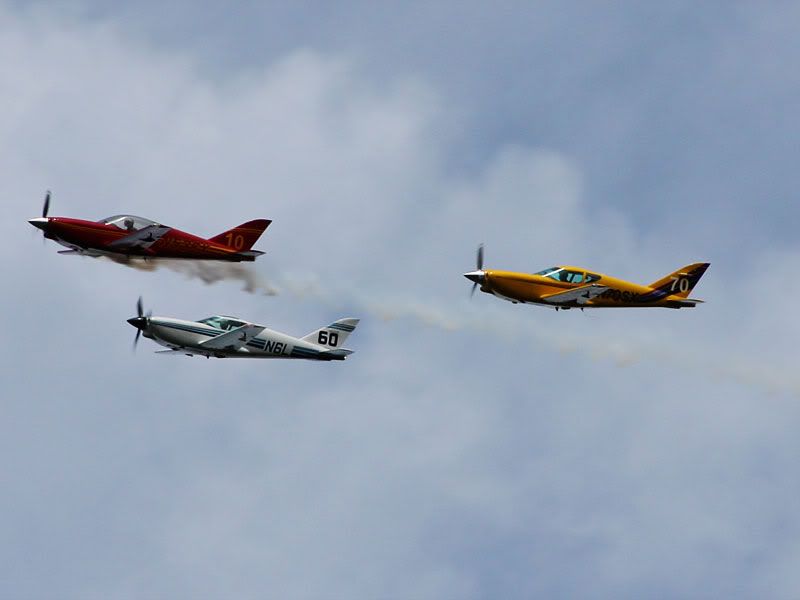 My dad would have loved the low and loud flyovers by the Spruce Creek Gaggle flying club. It was really amazing to see and hear them flying over the parade route.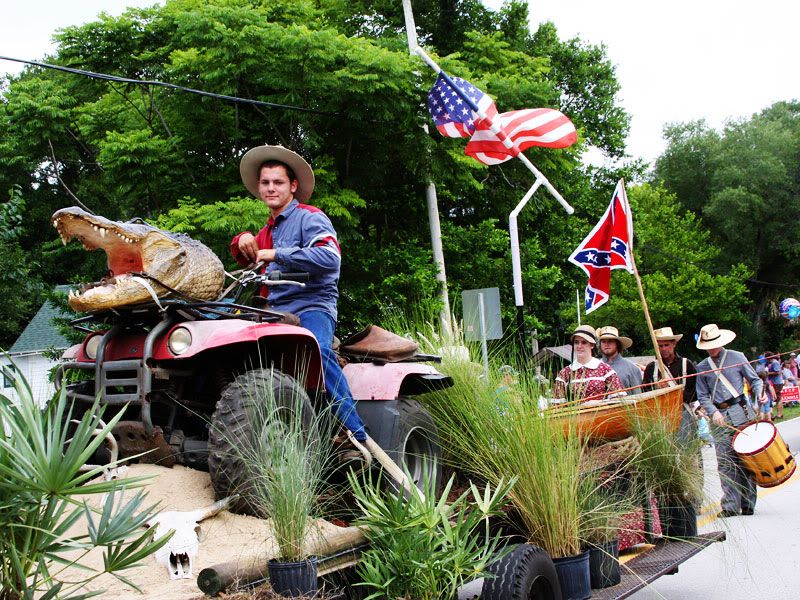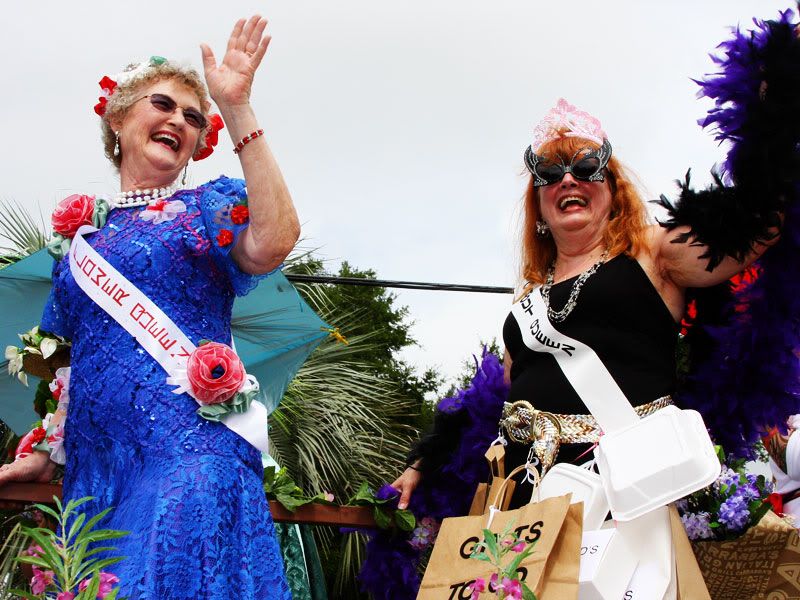 What's a parade without some kooky old ladies having fun? And then you've got your decorated ATVs and airboats and people riding fake gators. It's all very normal.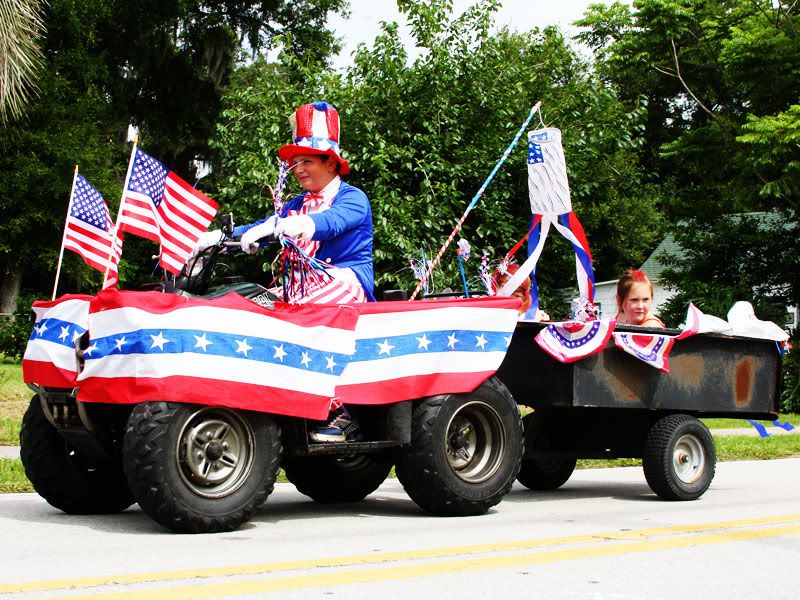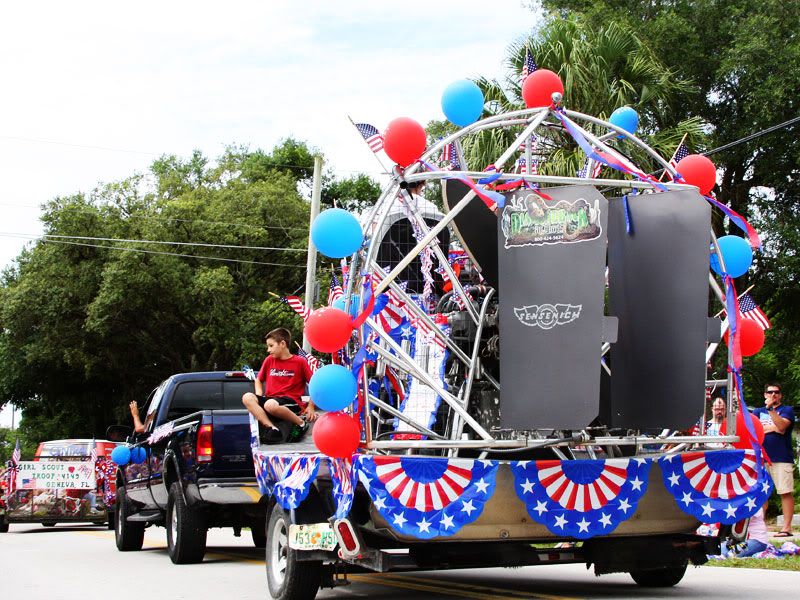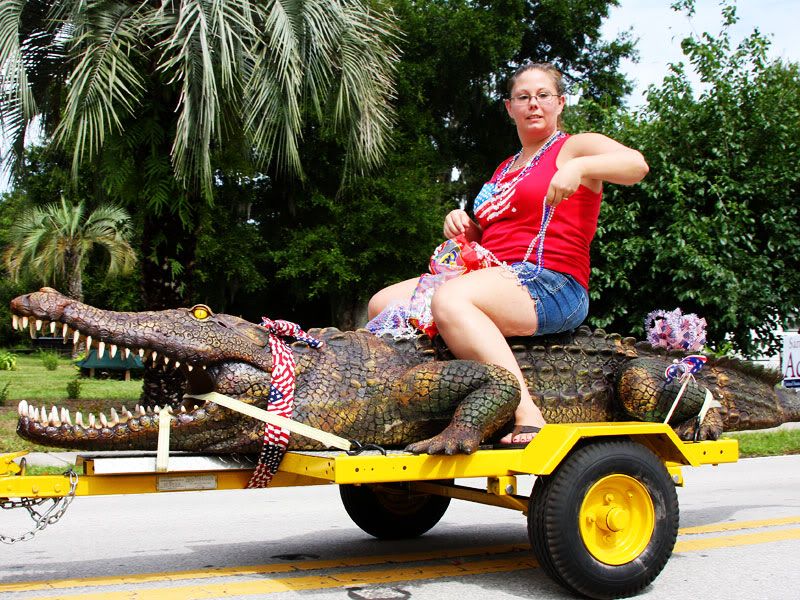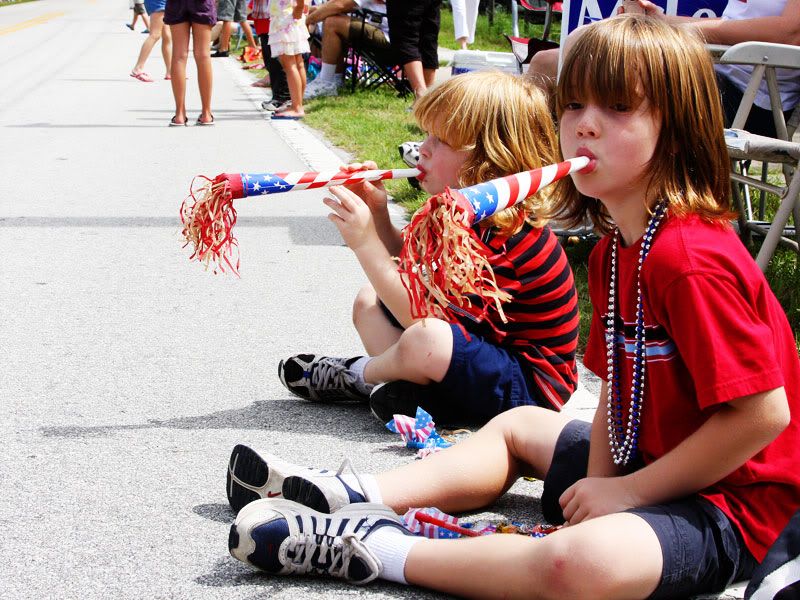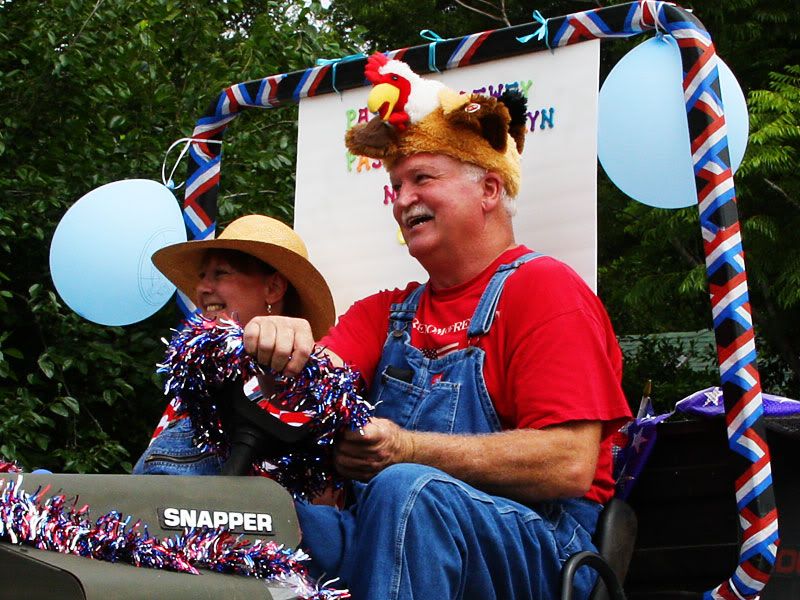 This guy was wearing a chicken hat that flapped and clucked. I must get one of these immediately. Then we had some square dancers and the best decorated horse contest.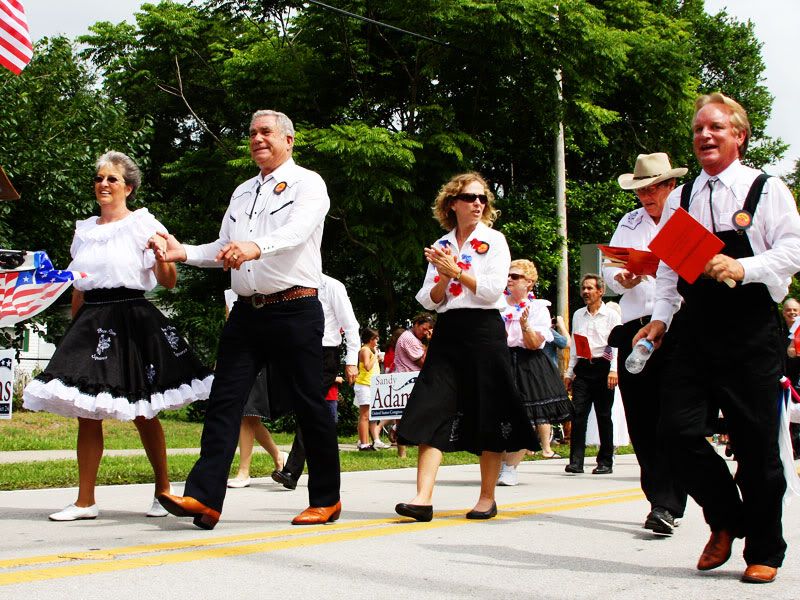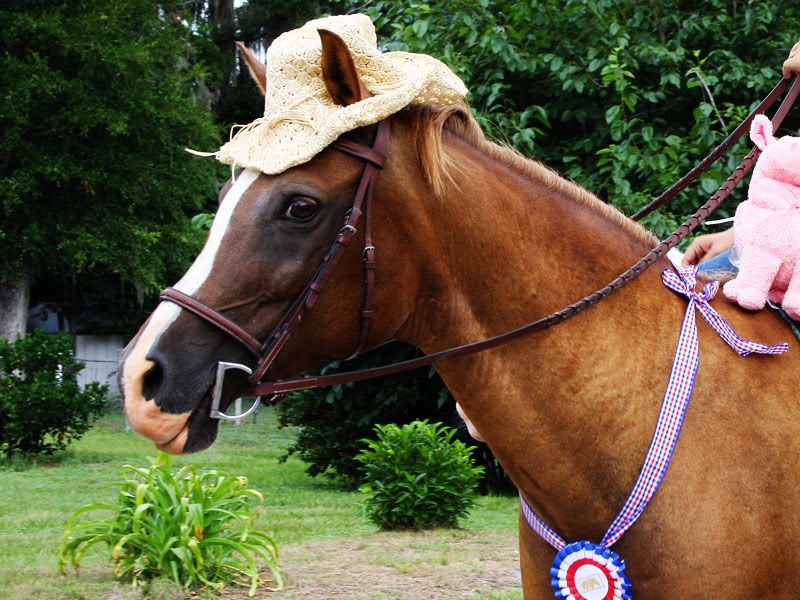 Once the parade was over the 4th of July festival began. There were pony rides for the kids, Southern food, bluegrass music and plenty of kids games.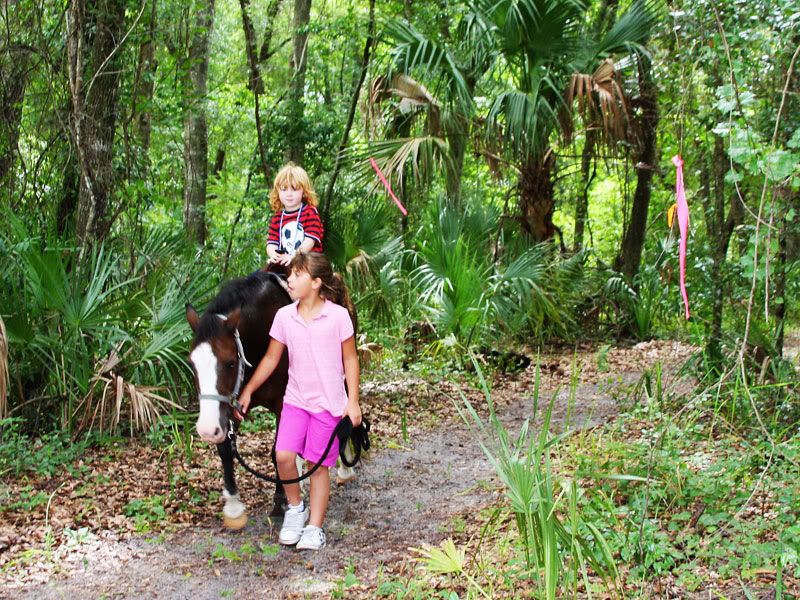 Of course my younger boy was a pro at tossing the fake cow pie into the toilet. Three for three!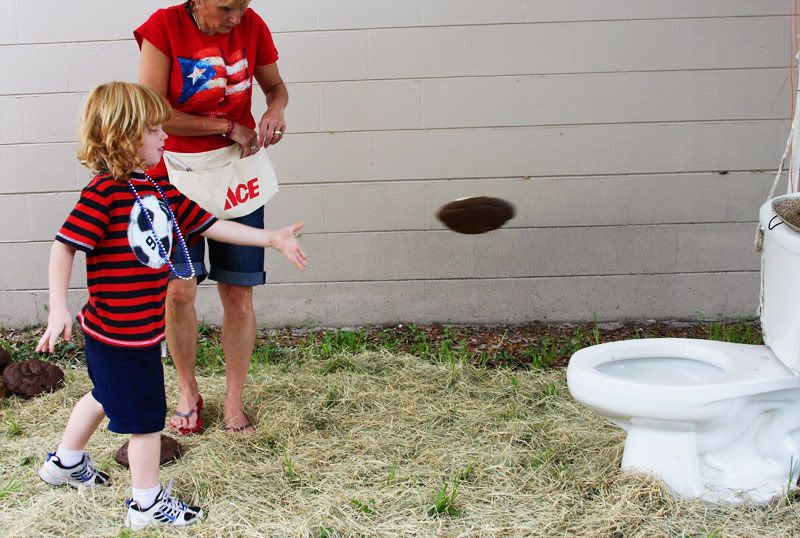 And I saved the best for last. The "Kiss a Pig" booth. If you kissed the pig you got a prize. I stuck around long enough to see that the prize was a pair of wax lips to give the pig a second free smooch. It really was hilarious to see all these people lining up to kiss this poor little black pig. Sadly I couldn't convince my boys to do it.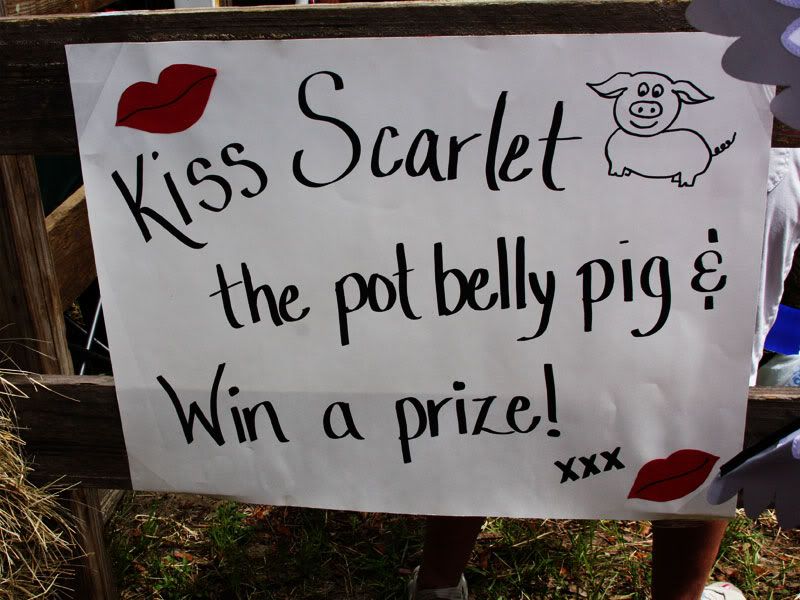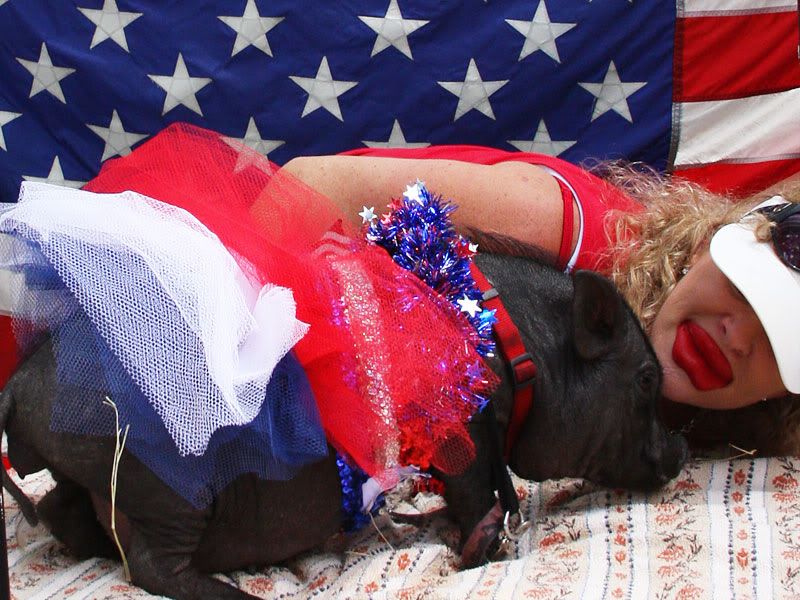 Hope you all enjoyed a peek into our small town's Independence Day parade! We're shooting off some fireworks tomorrow night and having a little BBQ so it should be a fun day! However, being British I tell my boys that we celebrate July 3rd too - the day that we decided we'd had enough and decided to turn this country over to the yanks so we could vacation here after they built it up and got it all civilized and such.
HAPPY INDEPENDENCE DAY EVERYONE!!! Stay safe!