To explain my absence I think it's best to tell you that a zombie ate my brains. Really.
A year or so ago I downloaded a trial version of
Plants vs. Zombies
for my computer. I'm not a big fan of computer games anymore, but this appealed to me. I played it until my trial version ran out and never purchased the actual game.
Fast forward to about a week ago. Farmer B surprised me by buying me the
Plants vs. Zombies
app for my iphone. And sadly I've been hooked ever since. When I sit down to write a blog entry I end up fighting a zombie battle on the phone and next thing I know it's bedtime. I'm not proud of this, but I thought I had better come out of the zombie closet.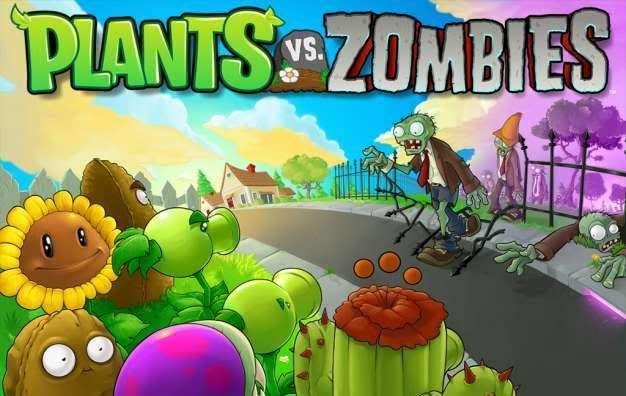 I'm out and proud, baby!
The whole purpose of
Plants vs. Zombies
is to stop zombies from entering your house. If they do, they eat your brains and the game is over. Your job is to plant appropriate zombie-fighting plants from the list of plants you've earned (by completing levels) to defend your home. There are plants that shoot, freeze, eat, explode, burn and block off the zombies. There are different types of zombies with different skills who slowly shuffle toward your house.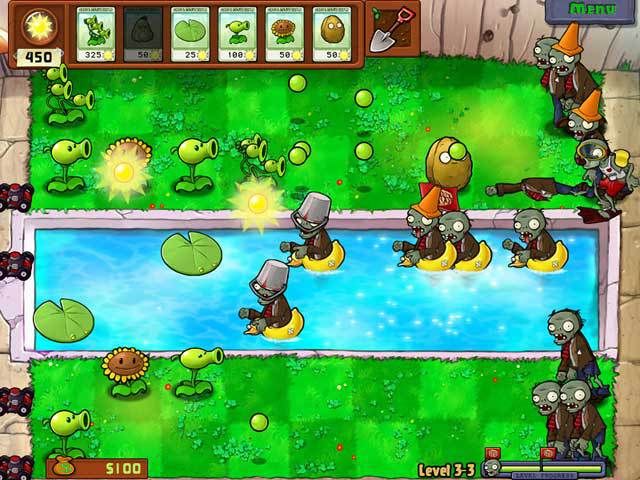 Here is the description from the game manufacturer:
A mob of fun-loving zombies is about to invade your home, and your only defense is an arsenal of 49 zombie-zapping plants. Use peashooters, wall-nuts, cherry bombs and more to mulchify 26 types of zombies before they can reach your front door. Each zombie has its own special skills, so you'll need to think fast and plant faster to combat them all. But be careful how you use your limited supply of greens and seeds… as you battle the fun-dead, obstacles like a setting sun, creeping fog and a swimming pool add to the challenge. And with five game modes to dig into, the fun never dies!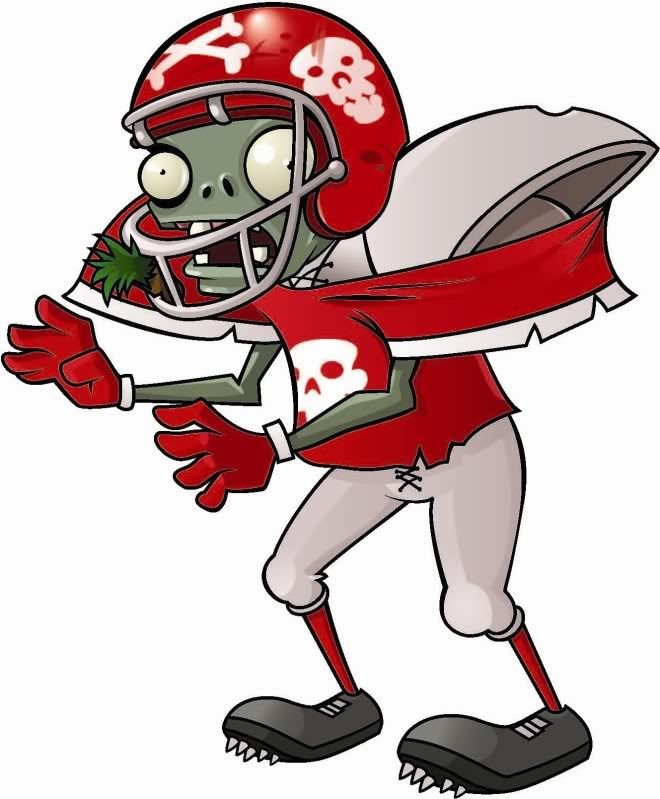 There is no learning curve with this game, which I love. My 6-year-old can play it with as much enjoyment as I can. That's my kind of game. I am amused by the bizarre zombies I encounter on each level - I've come across everything from zombies holding screen doors, to football players, to riding in a bobsled, to a complete zombie Michael Jackson Thriller dance video ensemble (which by the way is very hard to defeat since they all dance in unison toward your house).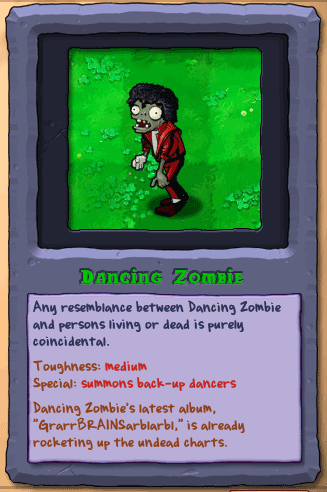 The strategy is figuring out which of your plants to plant in order to destroy the zombies that are attacking your house on each level. Certain plants are only effective on certain zombies and you have a fixed number of plants you can chose from each time. And with each level you play the difficulty increases. So you start out with one strip of grass, but you can end up with a swimming pool, fog and darkness at night. It's ridiculously addictive.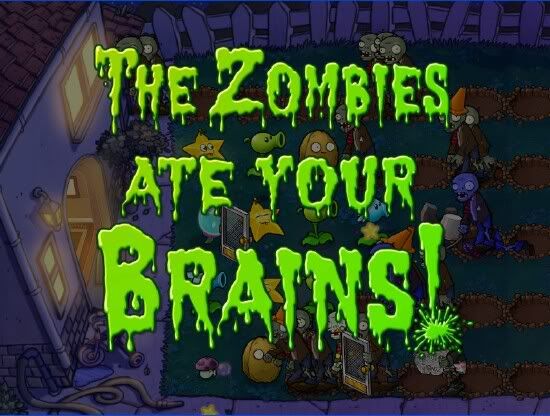 Plus since my garden is having "issues" right now, I at least get the joy of planting different zombie-fighting plants in this game so I feel like I'm still honing my skills. When people ask me how my garden is going I now respond "It's fully prepared to ward off a zombie attack." It at least stops people in their tracks and I don't have to explain that my garden got overrun with weeds in this dreadful heat and I only have leeks growing right now.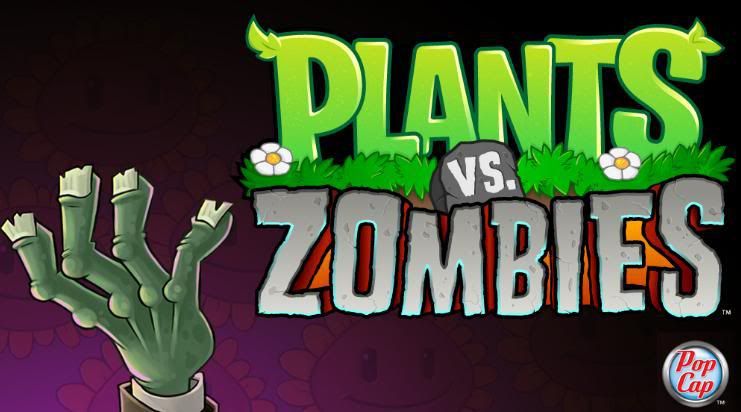 So if you've got the iphone, download the app for $2.99 if you want some cheap entertainment. If you don't, you can still download it for the computer from
PopCap games
for about $20 directly from their site. What other gardening-related game can prepare you for a zombie attack?