You've heard of Christmas in July. How about Easter in September? There has been a mix-up in the Internal Paint Department of our chickens lately and we've had some interesting surprises in the nest boxes. This diagram of the inside of a chicken explains what's been happening to cause these issues. You can see the Hen Paint Department a bit above the man's hands in the photo. Clearly, we have a disturbance within ours.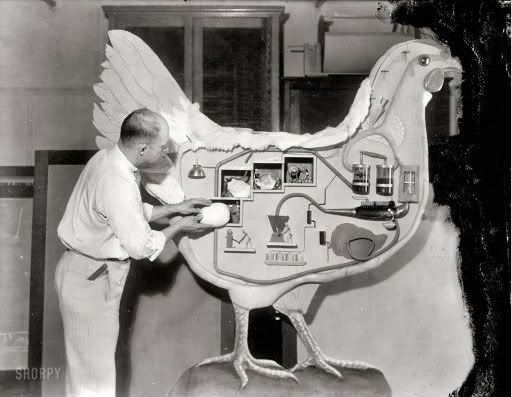 Take the striped egg from a week ago. It looks like this one got stuck in the paint department a bit too long. The stripe forms an almost perfect line across the top of the egg with a much darker botom to the egg.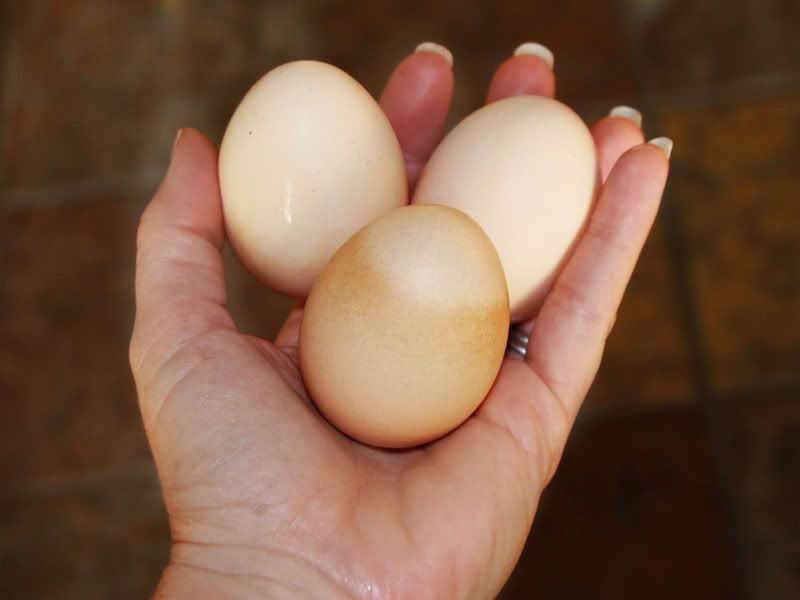 Then today we found a white egg in the nest. Clearly this one bypassed the paint department altogether. You can see it in the picture below next to a regular brown egg and one of our recent speckled eggs, which was obviously caused by some bad airbrushing.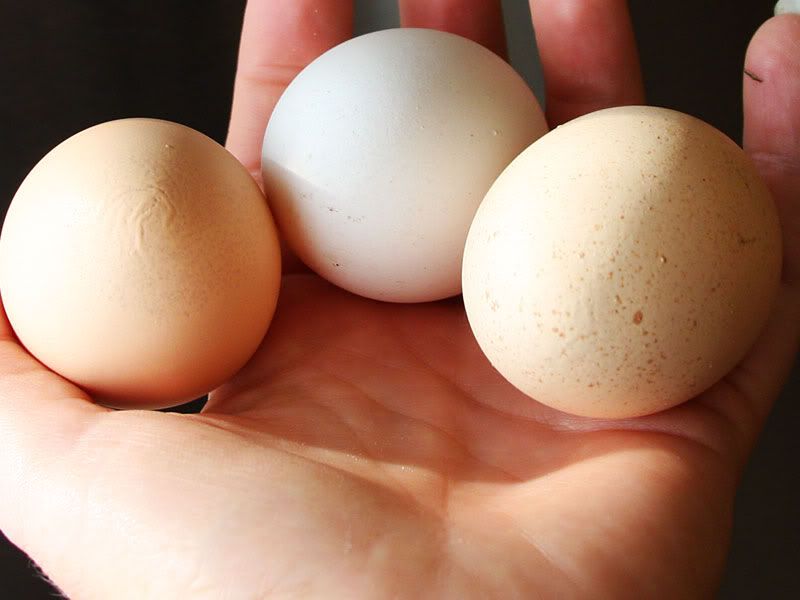 I've had a word with all the hens but none will fess up as to who's the culprit. They're a very tight knit trio and their beaks are sealed during my interrogations. Although, Clementine did admit to laying a bizarre oblong egg a few weeks ago, she's mum on the rest.