You know how if you find a hubcap on the side of the road, you're supposed to lean it up against a street sign so the person who lost the hubcap can find it when they retrace their steps?
Did you know that apparently the same thing is true for horseshoes?
I was walking the dogs this morning and ran across this on the bottom of a street sign.
I am now heavily on the lookout for a limpy horse cruising around the neighborhood looking for his missing shoe. Clip, clop, clip, thud. Clip, clop, clip, thud.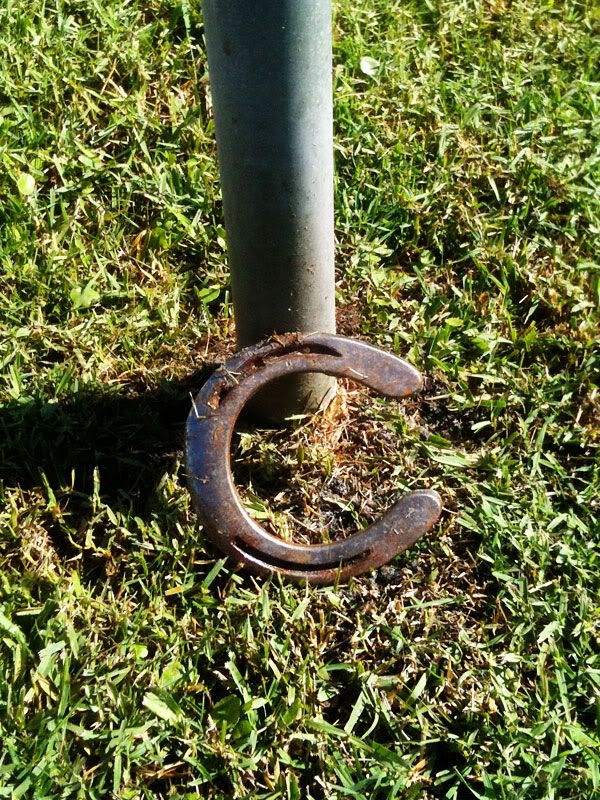 Who knew? At least when horses lose their shoes they don't have to worry about anyone tying them together and chucking them over a power line.