I have mentioned on here a ridiculous amount of times that we have major flooding issues here at our house. It's ruined our garden several times and makes our backyard a wet swampy mess for most of the year. The flooding is due to two issues:
1) We get entirely too much rain here. We've had about 17 inches since June 1st. I could go into a long drawn out explanation that would cause you to stop reading about why our area gets rain, but the nutshell is this is just what happens in the middle of Florida where the clouds from both coasts clash in the hot summer afternoons.
2) Most of Florida has been built on a swamp. You can put grass down and build a house, but it's still a swamp.
But Farmer B came up with a solution to our yard flooding. This solution is the French Drain system that now snakes through most of the left side of our back yard. Farmer B looked at me lovingly the other day and said that the French Drains were the second best thing we've ever done together - second to having children, of course.
We paid for the current French Drains to be installed by a company, but after watching them Farmer B is convinced he can install the final 5 we need to make our backyard a perfect system of interconnected plastic pipes and sloshing underground water. He has purchased the pipe, the grates and the safety googles and he's ready to dig.
In case you aren't aware, this drain system is a set of little plastic boxes with grates on top (about 12 square inches) that are buried in the yard. The boxes are connected to each other with pipes that are dug underground. These pipes connect with a big pipe that runs to the ditch out front. Farmer B always said our biggest problem was that all the water we get has nowhere to go. It just sits in the yard for days and days getting deeper with each afternoon shower in the summer. The French Drains have given our water somewhere to go. Adding to the problem, our roads and ditches used to flood and stay flooded for days on end, but the county recently dug out our ditches so that the road-water has somewhere to go now too.
I wanted to show off the second-best-thing-to-having-children.
Behold the awesomeness that is the French Drain system. I have posted a series of before and after pictures from yesterday's storm. The amount of flooding you see in the before photos would normally stay in our yard for days upon days. The French Drains have taken this time down to about a day on average.
This is our backyard after one afternoon shower yesterday. I think we got 4 inches in this afternoon shower.
Two views of the left side of our back yard yesterday at about 4 pm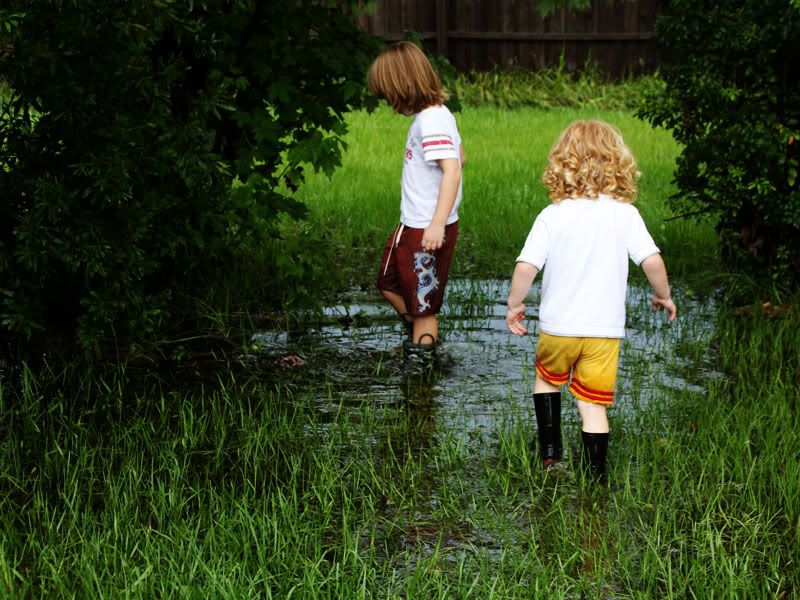 The same views yesterday at about 6 pm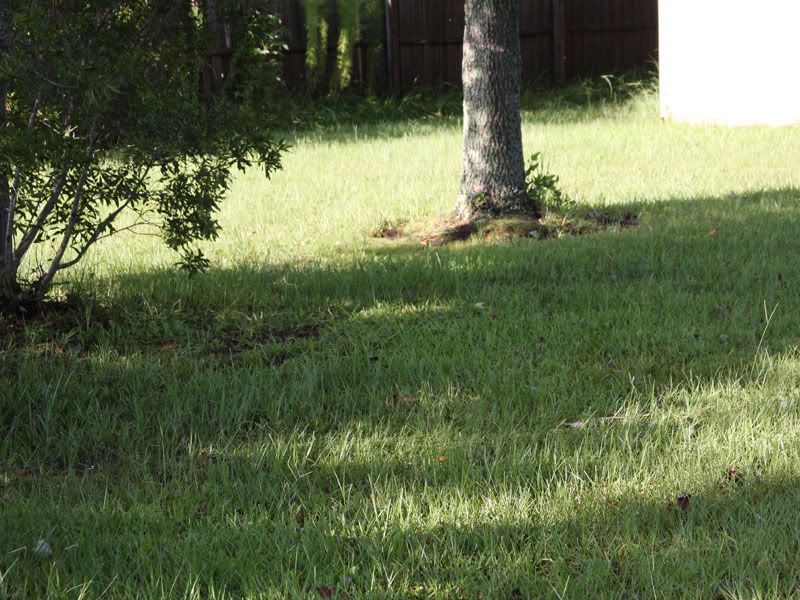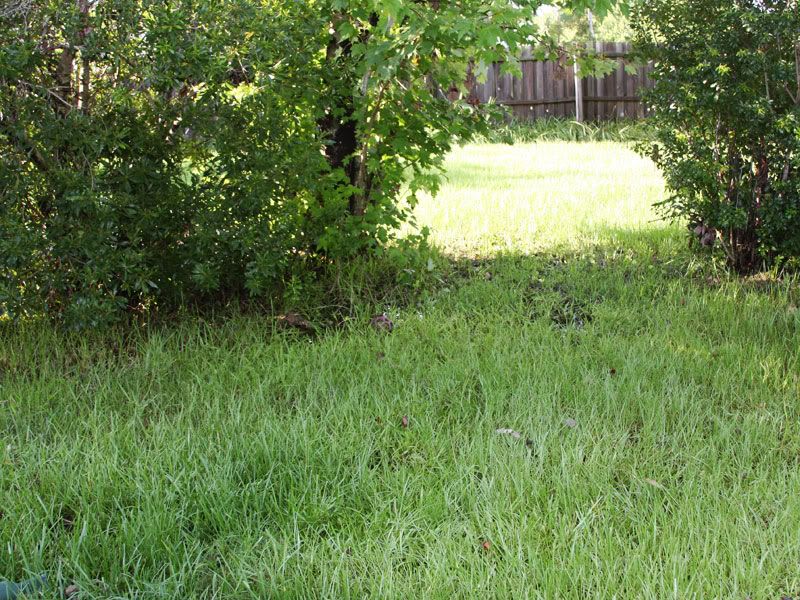 Here is one of the plastic drains. You can't even see it because it's so deep under the water. Trust me. It's down there.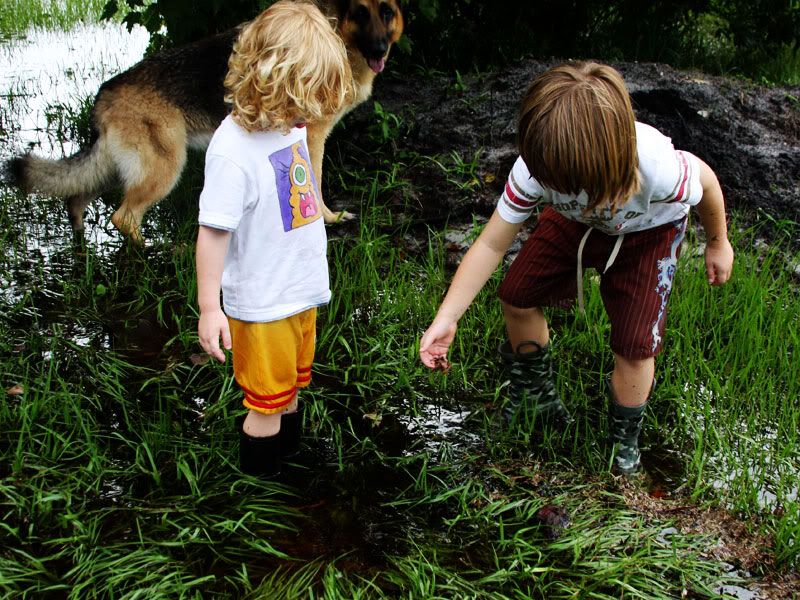 Here is that same drain about two hours later. It's still draining water, but it's visible now.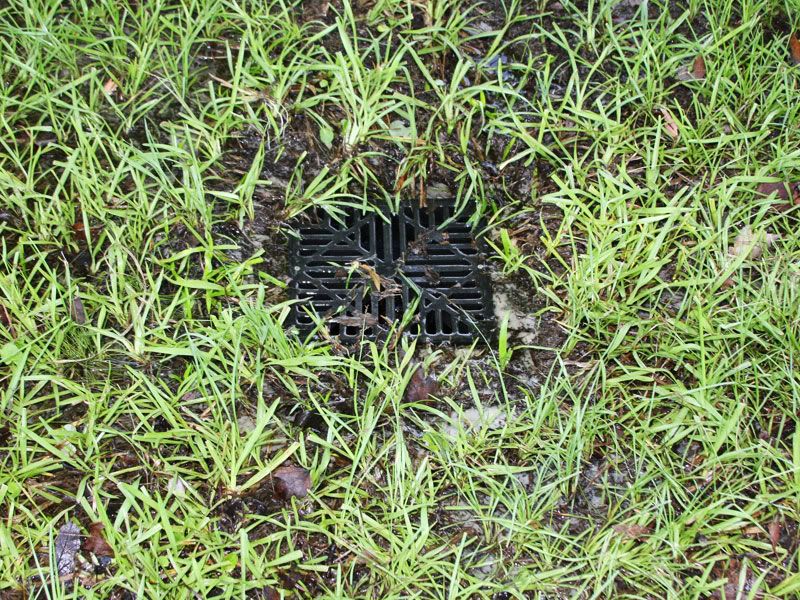 Where does all this water go? Well it comes out in a torrent of water from a big pipe they installed in our front yard that empties into our ditch. Seriously, all that water is coming from our back yard. Crazy, isn't it?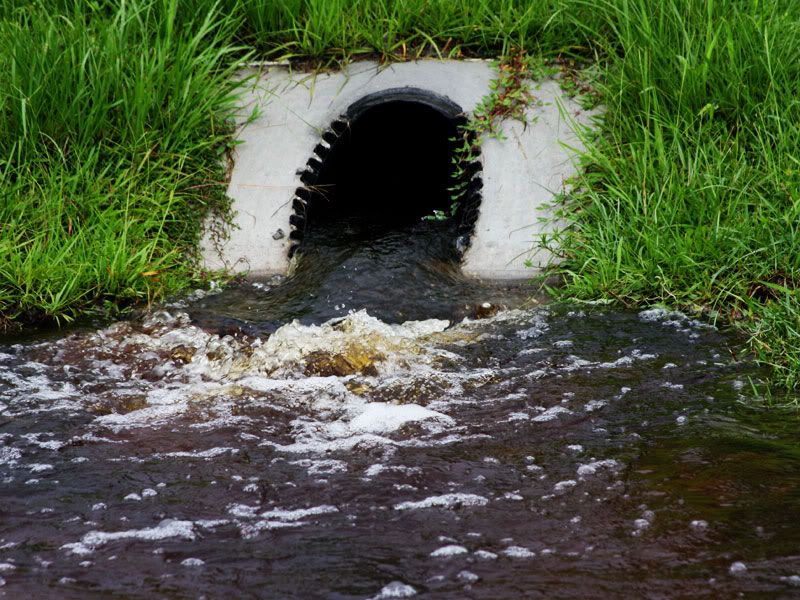 And that same drain just hours later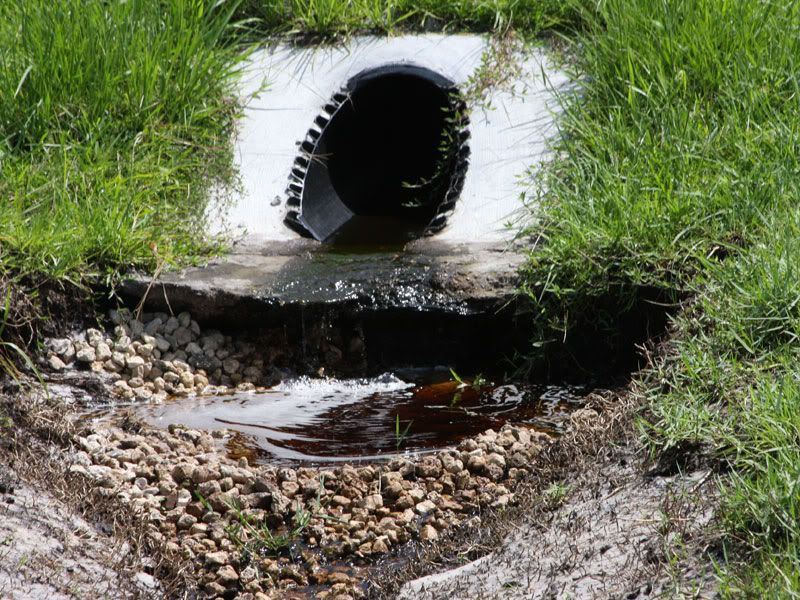 Now the front yard down by the road, which floods dramatically too. You can't even walk down the road after our daily afternoon showers.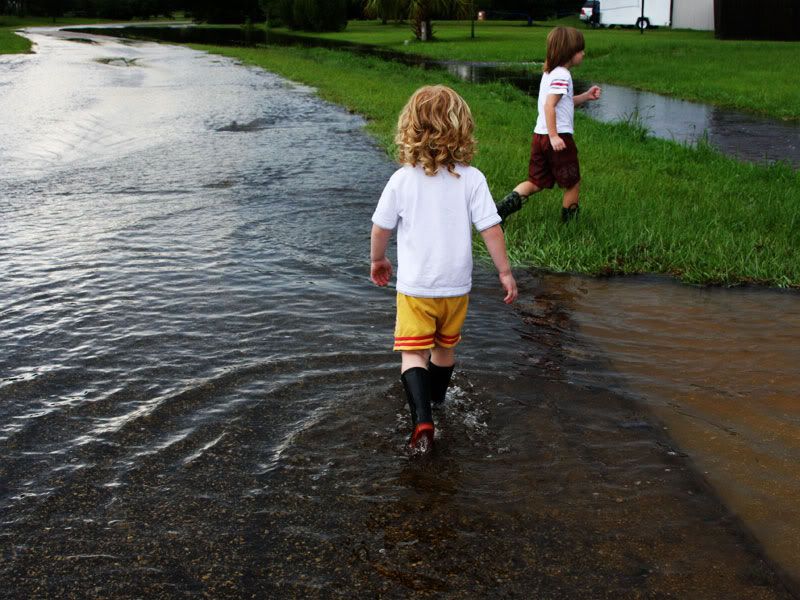 After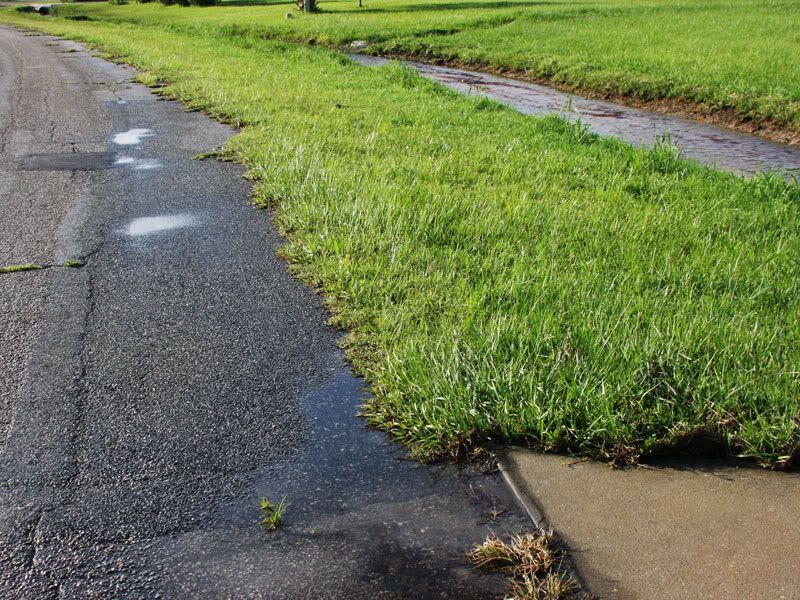 Facing the other direction in the front yard.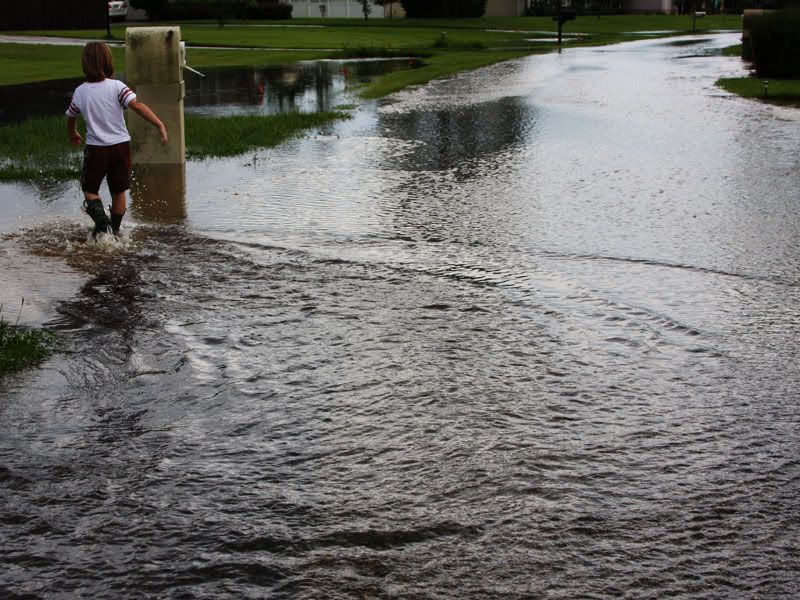 After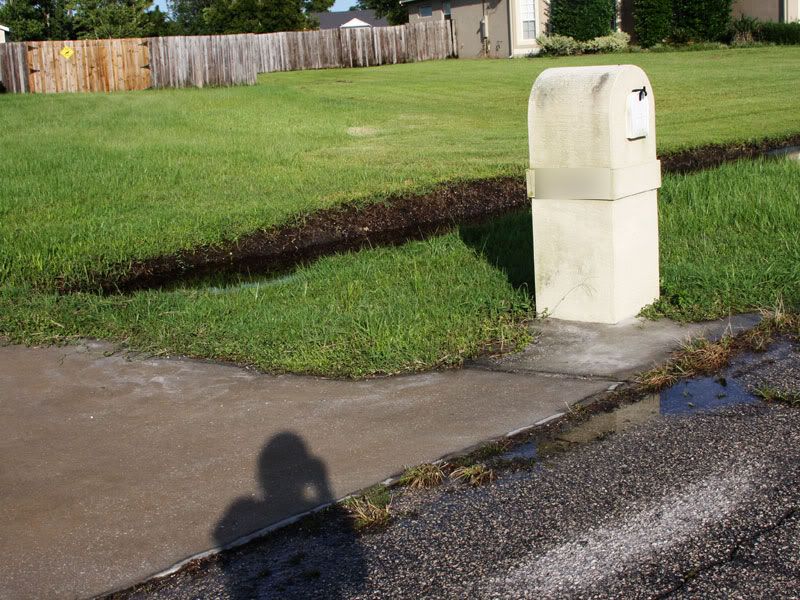 And finally the culvert under our driveway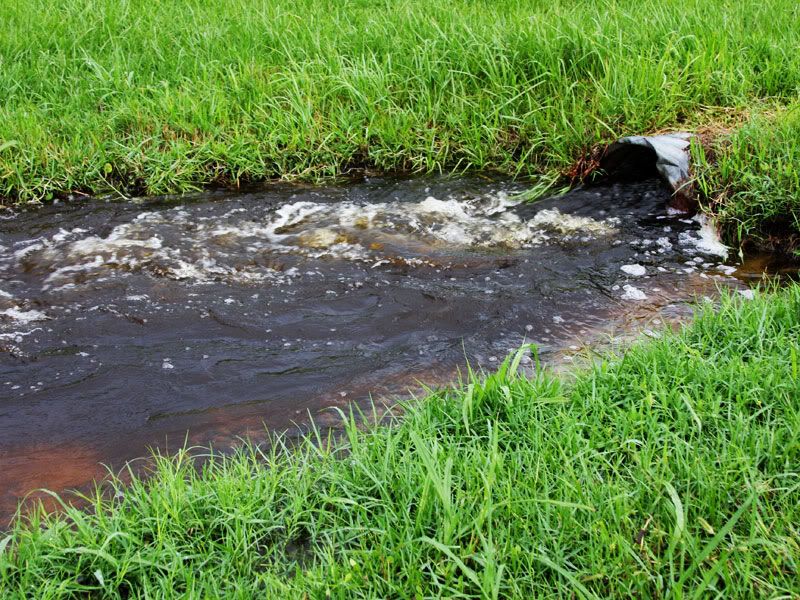 After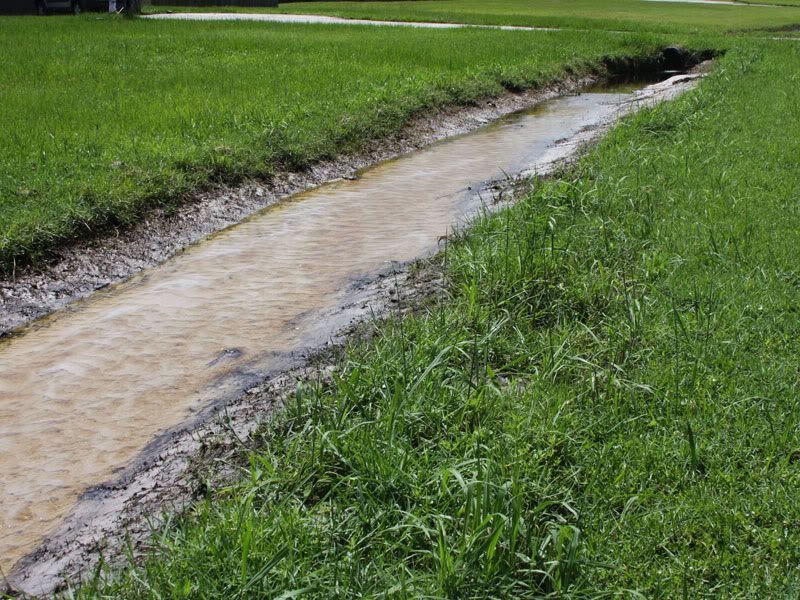 All the water you see in the before photos came from one afternoon storm. The entire area was dry as a bone before the storm. About every day or two or three it rains buckets and it floods just like in these photos. And now, thanks to our new French Drains and our new front-yard ditches, we're drying up almost like a normal people in a normal house that wasn't built on a swamp.