Thanks so much for the kind words about my oldest son starting Kindergarten. Today was a bittersweet day, but he seemed to enjoy himself, so I went along with it for his sake. I missed having him around all day and think that will be very hard to get used to. We've never used babysitters and have no family in town to look after the boys so I've had them both by my side since the day they were born - save the times when my mom comes into town for a visit and looks after them so I can grocery shop alone. It did feel very quiet and empty in the house with just one kid and little bro declared after being home about a half hour that he missed his big brother. I realize that I'm more cut out for some sort of alternative schooling environment, but since that's not an option we're plugging along with regular ole' school.
Things are progressing around here and I have some exciting chicken-related news to share later this week. To start with I wanted to show you the chickens newest favorite treat: a cornsicle. I actually made a melonsicle and a cornsicle, but the melonsicle was outmatched by the sheer awesomeness of the cornsicle. (Or should it be a cobsicle?) And it wasn't frozen, but I believe you can add "-sicle" to any food invention on a stick, thank you very much.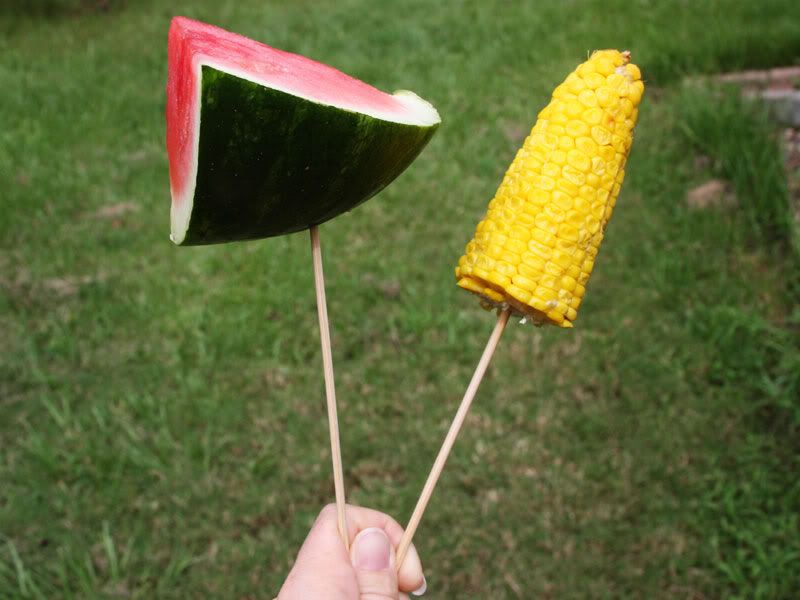 I jammed a bamboo skewer into the bottom of a leftover piece of grilled corn on the cob and poked it in the ground in the chickens' hoop run. They're naturally wary of new things, so I wasn't sure how they'd react.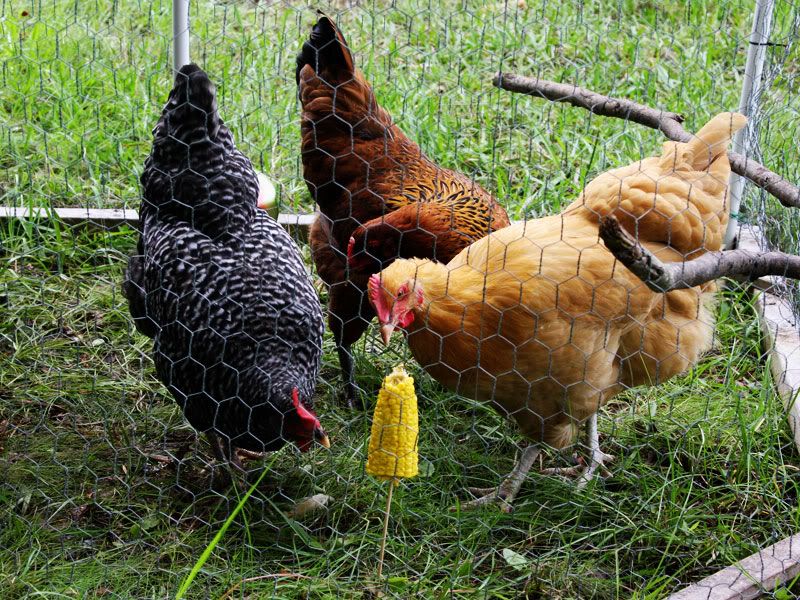 They were on it like lions on a fresh kill. They attacked the thing with such mad abandon that I knew we'd found a new favorite chicken snack.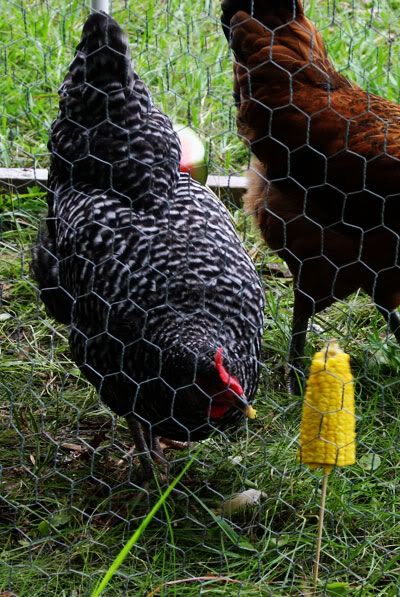 Maggie and Clementine made short work of the thing and by the time Sookie made her way over to it, there wasn't much left.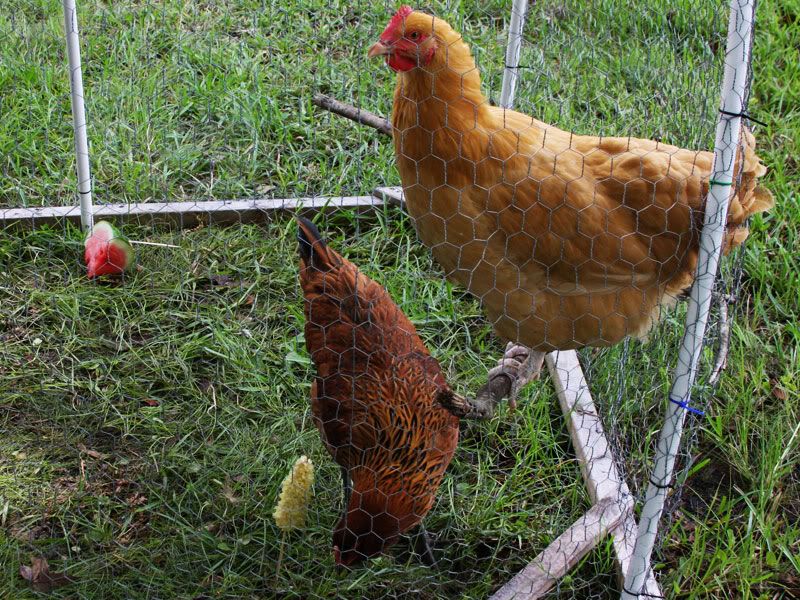 And after about 10 minutes there was merely a cob carcass left on the stick and three fat and happy hens.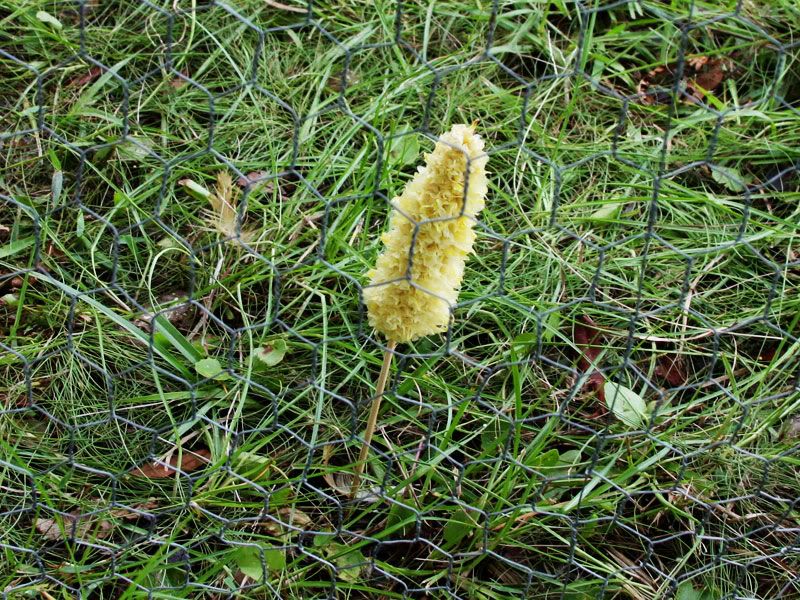 Life is good in their world.