The girls have been a little off their laying schedule since Clementine danced with the broody devil and lost her groove. We always got about an egg a day from them, but since Clementine's momentary insanity, we've had a really funky laying schedule. We'd go three consecutive days without an egg - then maybe one egg - then an eggless day - then an egg - then no eggs for a couple of days. Things are just out of whack in Cluckingham Palace.
I find it odd that the other two chickens have been so affected by Clementine's behavior. Maybe her sitting on their nest non-stop threw them off. Maybe she was giving off strange chicken vibes. Who knows? I just know that they aren't quite back in the swing of things yet and until I get three eggs a day again I won't consider this episode over.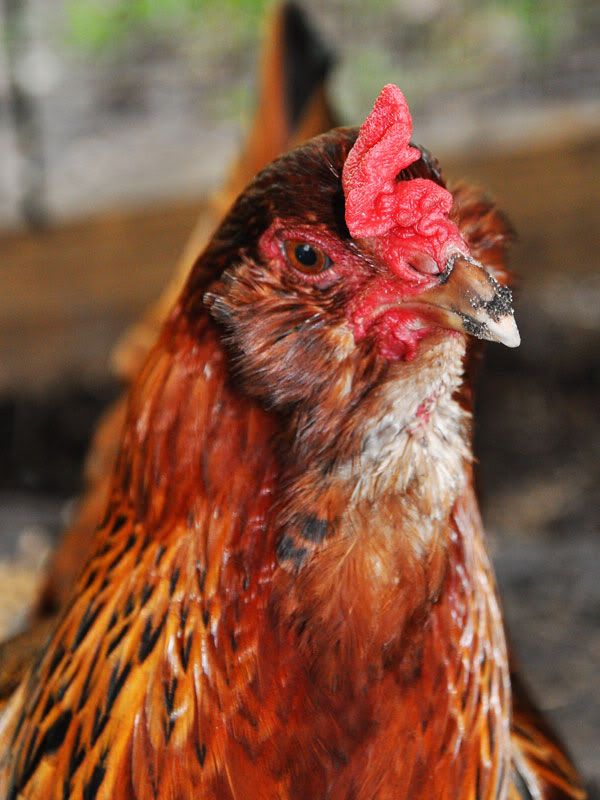 But as you've all probably noticed, chickens are much more complicated than most people anticipate. They're full of personality and quirks and are always throwing something new your way. Take the recent incident of the fairy egg.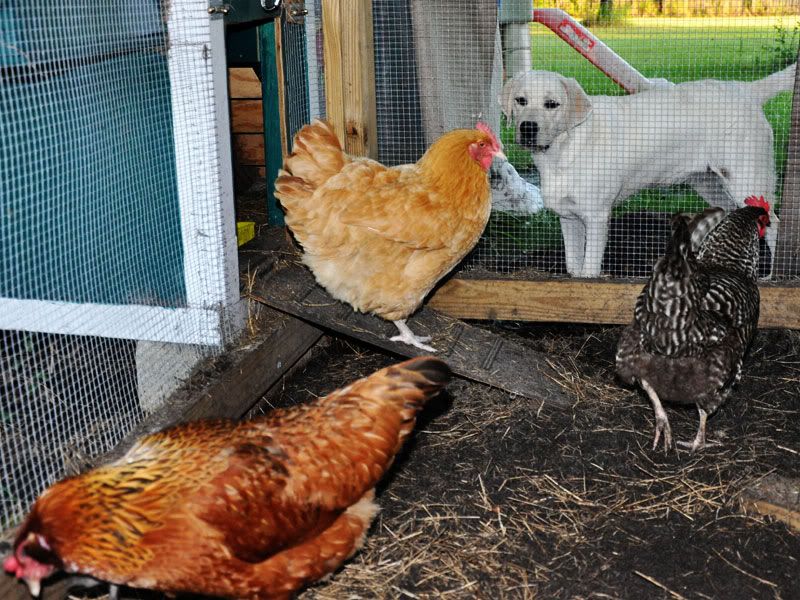 I was working in the garden the other day when I heard one of the girls singing an egg song. I knew someone had laid an egg so I walked out to the coop to get the egg and bring it into the house. When I opened the door to the nest box I found this cute little egg you see in the right side of my hand: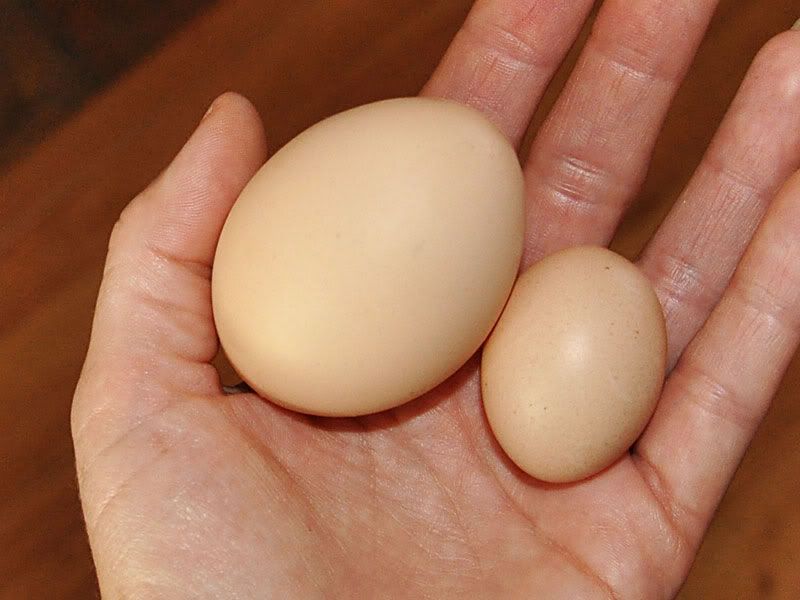 Here it is placed next to a regular egg so you can see the size difference.
That is a fairy egg, a witch egg, or even a 'wind' egg if you prefer. According to the
My Pet Chicken website
, in a mature hen, a fairy egg is unlikely, but can occur if a bit of reproductive tissue breaks away, stimulating the egg producing glands to treat it like a yolk and wrap it in albumen, membranes and a shell as it travels through the egg tube.  You can tell this has occurred if, instead of a yolk, the egg contains a small particle of grayish tissue. In the old days, no yolkers were called "cock" eggs. Since they contained no yolk and therefore can't hatch, our forebears believed they were laid by roosters.
I can only assume that Clementine laid the egg because she's the one who's out of whack, but she normally doesn't sing an egg song when she lays an egg - that's more Maggie and Sookie's thing. I haven't cracked it open yet to see if it contains a yolk because it's just so cute. It's in the fridge in the egg boxes with the other eggs. I thought about poking holes in it, draining it and making a little ornament out of it for the Christmas tree. But for right now I just enjoy seeing the cute little thing every time I open the fridge.