I have a favorite product in the produce section of our grocery store. I've never purchased this item, but every time I see it, I think it's magnificent. I see people putting it in their carts from time to time and it must be the awesome slogan on the bag that draws them in.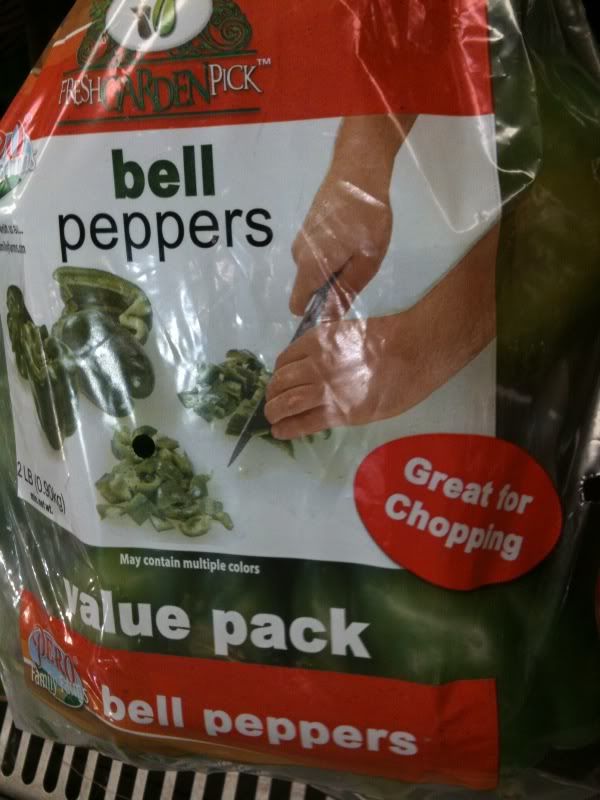 Great for Chopping.
Now if THAT's not a reason to buy a bag chock full o' green bell peppers, I don't know what is.
What's next? Carrots that are great for peeling? Soup that's great for stirring? The possibilities are endless. You know the phrase "great for chopping" isn't something you see very often in seed catalogs to describe vegetables. Maybe they're missing the mark!
Another product that makes me giggle is the new corn-emblazoned box of Kix cereal. Anyone that's watched any of the recent food documentaries like King Corn or The Future of Food knows that the food companies are sneaking corn into almost everything we eat. I like any product that doesn't mess around with subtlety.
Just cut right to the chase. It's a box o' corn for breakfast. Yummy.
If those two products aren't enough to get people growing their own food and making their own cereals, I don't know what is.