You may remember that Farmer B and the boys
got me an orange tree for Mother's Day
. This is directly related to my
first blog post ever
(almost 2 years ago) where I showcased a mostly dead orange tree in our back yard. This tree eventually died (no surprise) so this weekend we decided it was time to pull out the dead orange tree and put my new one in its place.
I spent an eternity digging out the dead tree and making the hole big enough to accommodate our new tree. Here in this part of Central Florida when you dig down about 12 inches you hit water and then you've got a mucky sandy mess at the bottom of your hole. That makes it fun to keep digging, of course. But I was dedicated, so I kept scooping out slop until I had a perfect new hole for my tree.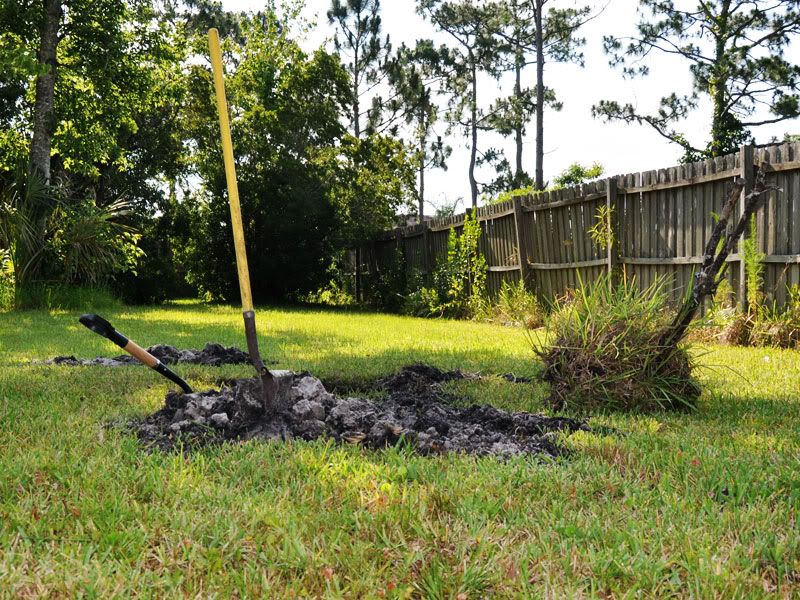 You can see the dead tree I pulled out off there to the right. I figured we'd take a little break from the heat to get a drink and then put the new tree in the hole.
But then Saffie disappeared. I was worried.
Until I found her.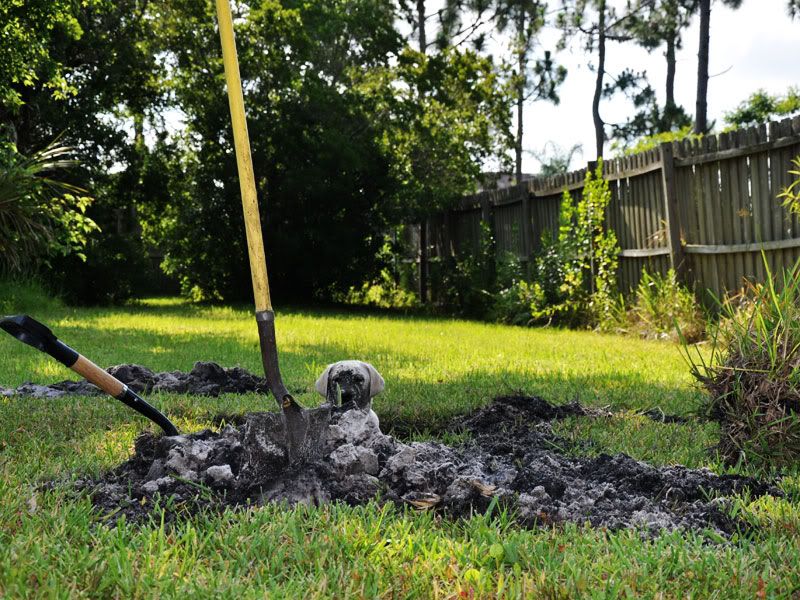 Ohhhh did I find her.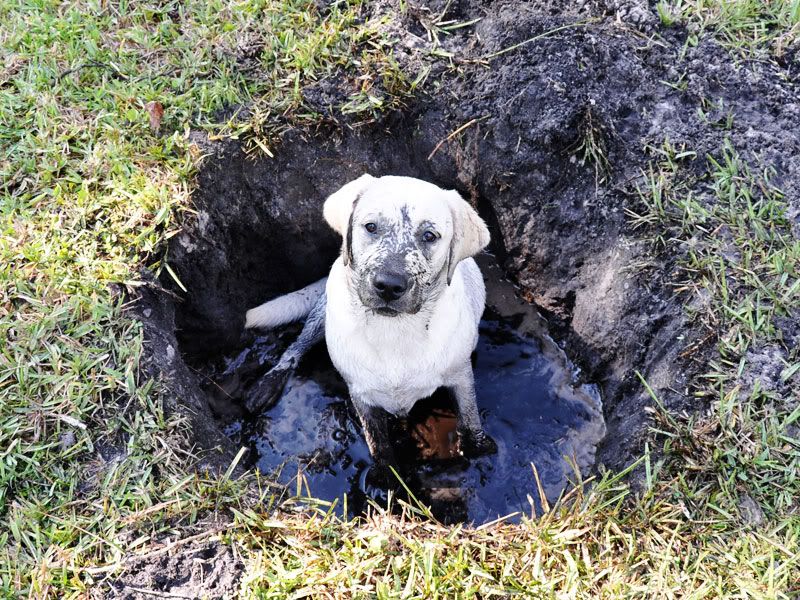 Lucky for me she decided to make the hole deeper. She's such a help.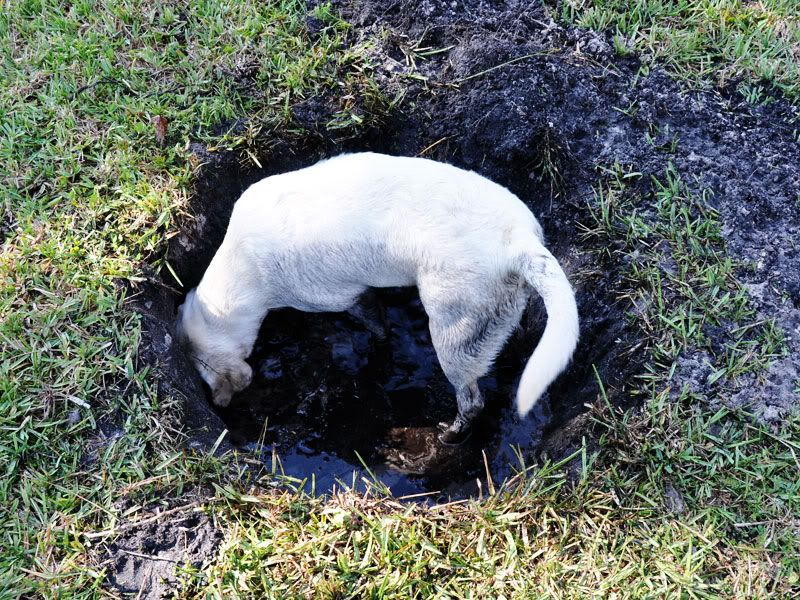 Yeah. I know. Whatever you're thinking - I've already thought it.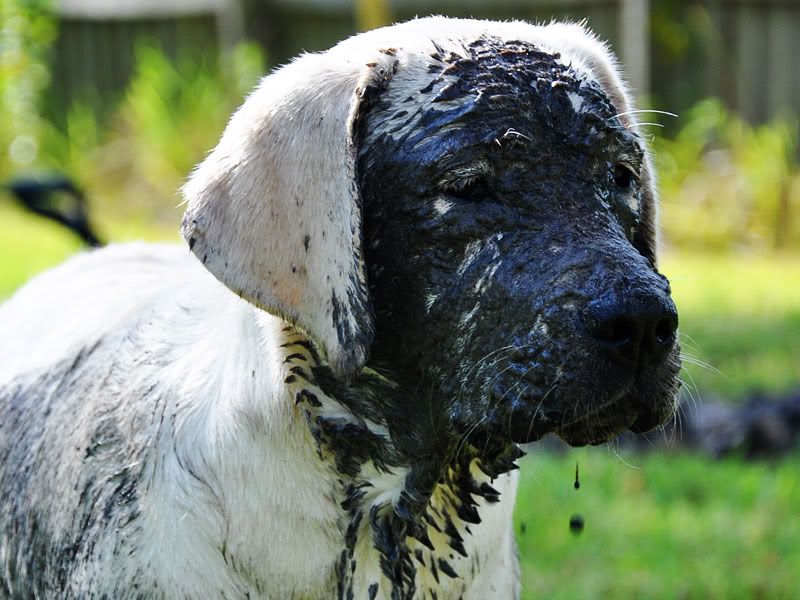 Yes. The shaking helped.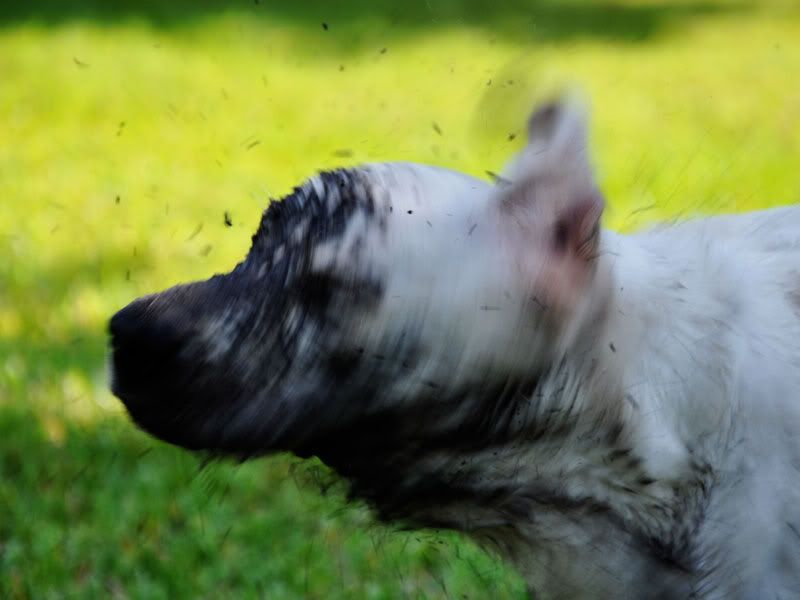 Think she knows she did wrong?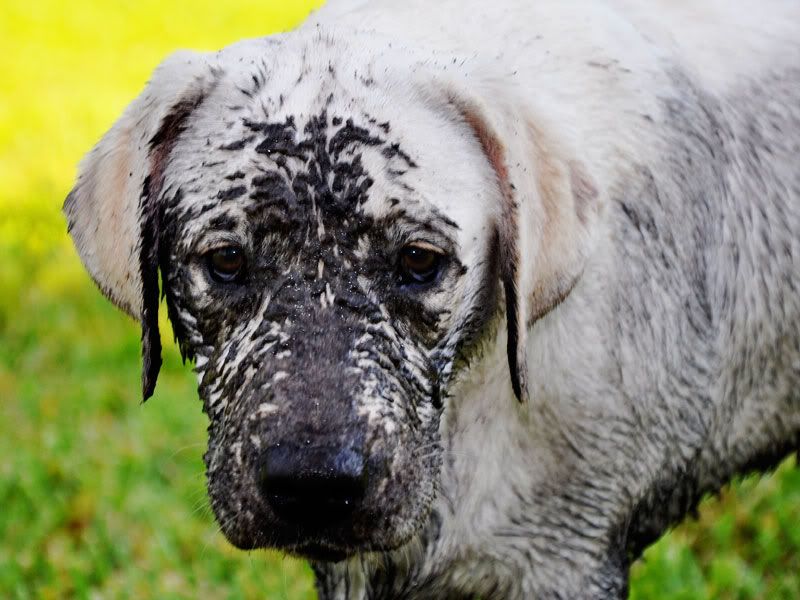 The full body shot is delightful. She still hasn't grown into her muddy legs.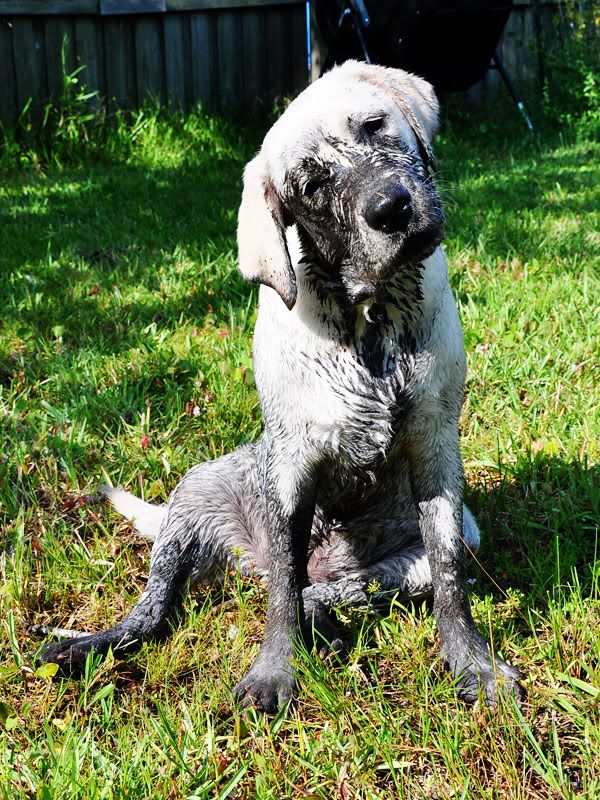 There's really nothing left to say, is there?