There is a reason they make puppies so cute...so you keep them...no matter what they get into. Even when you give them a bath and they're all fluffy and wonderful and you let them outside for 5 minutes alone and they discover their first mud puddle.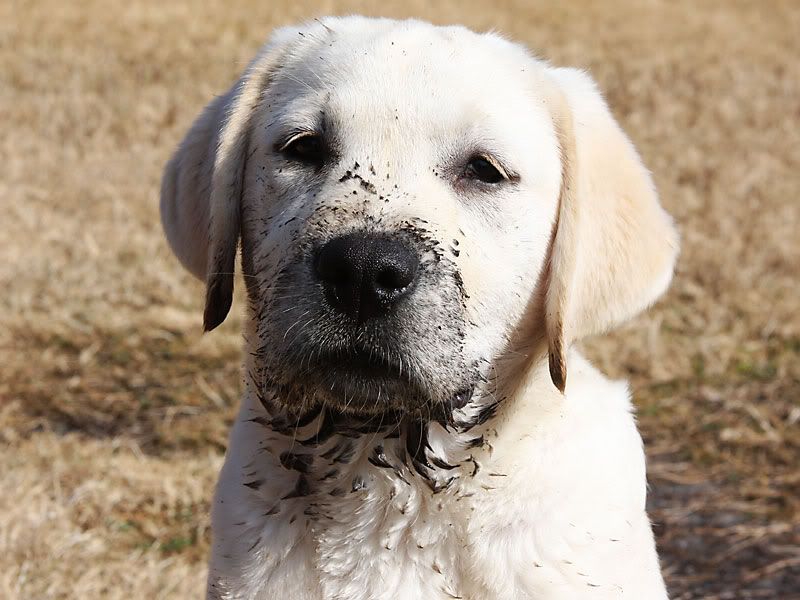 And you look outside and think, didn't I have a yellow lab? When did I get a black lab?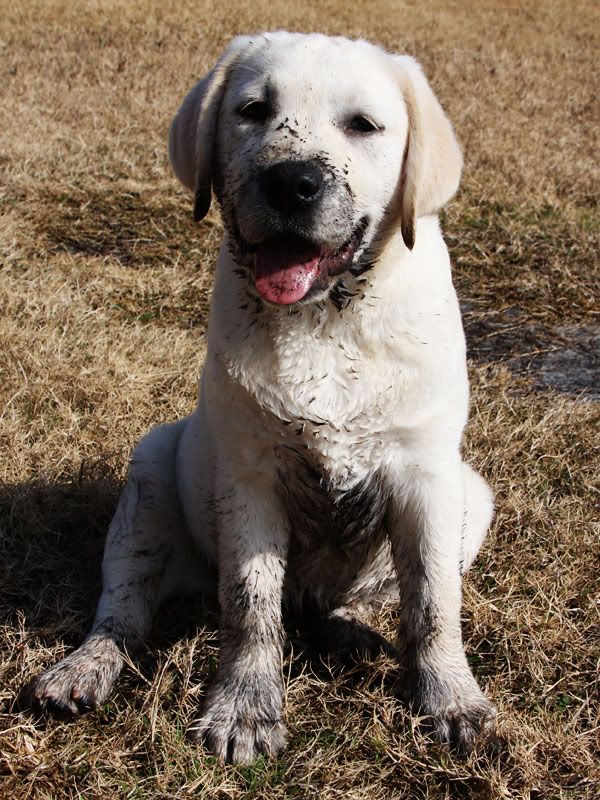 And the belly is sopping wet with stinky, gloppy mud.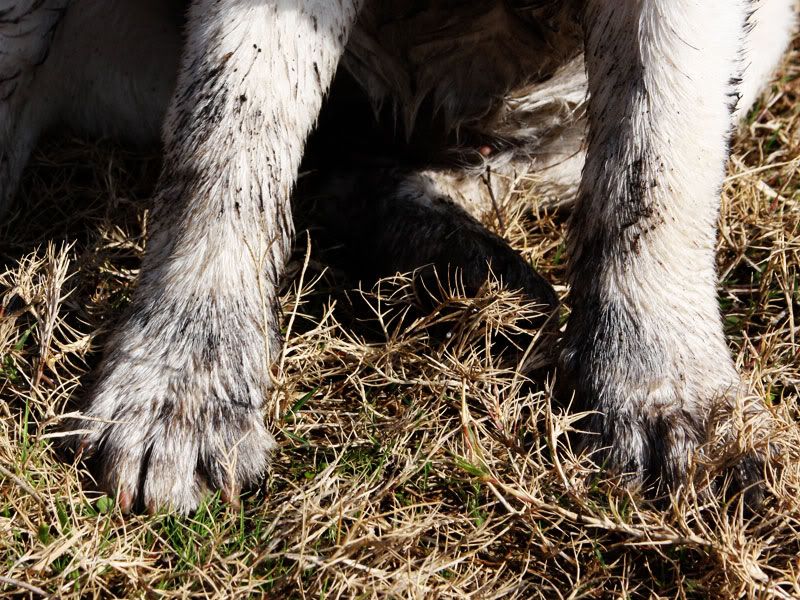 And the paws... oh the paws.
So I went inside to get a big towel and came out to find out the source of her happiness.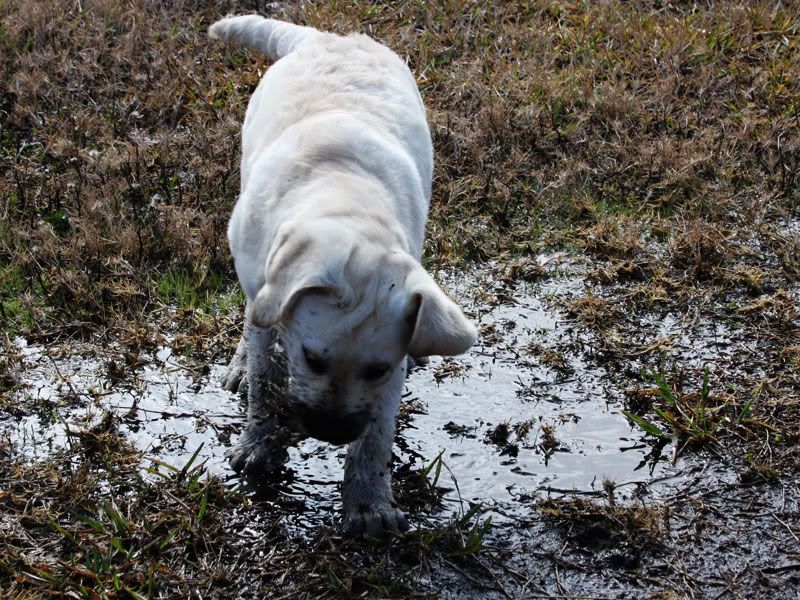 Because two young boys, two strange cats, three chickens and an overzealous German Shepherd just weren't enough excitement for me.