It finally happened today.
The warring factions seem to have come to a peace agreement. An olive branch was extended and happily received as both parties seemed willing to work things out. It was a ratty old tree branch to be exact, not a legitimate olive branch, but the results were the same.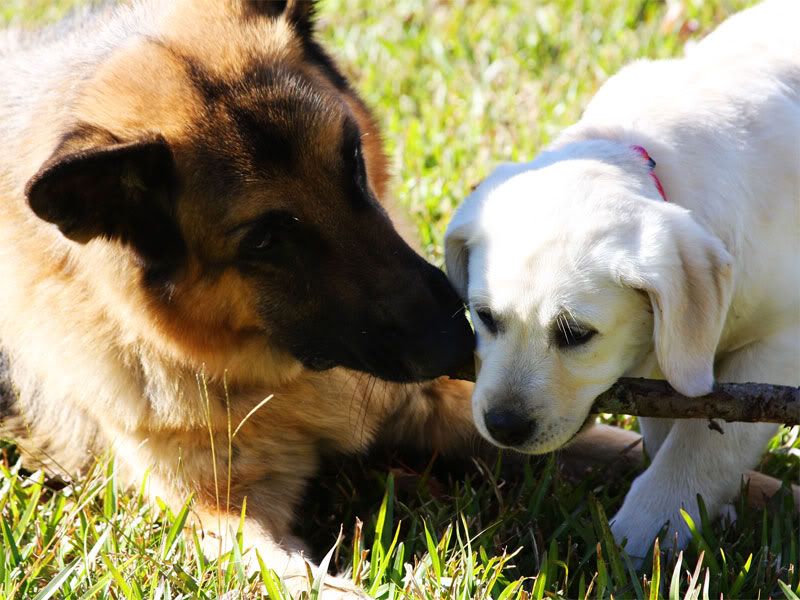 Friendship.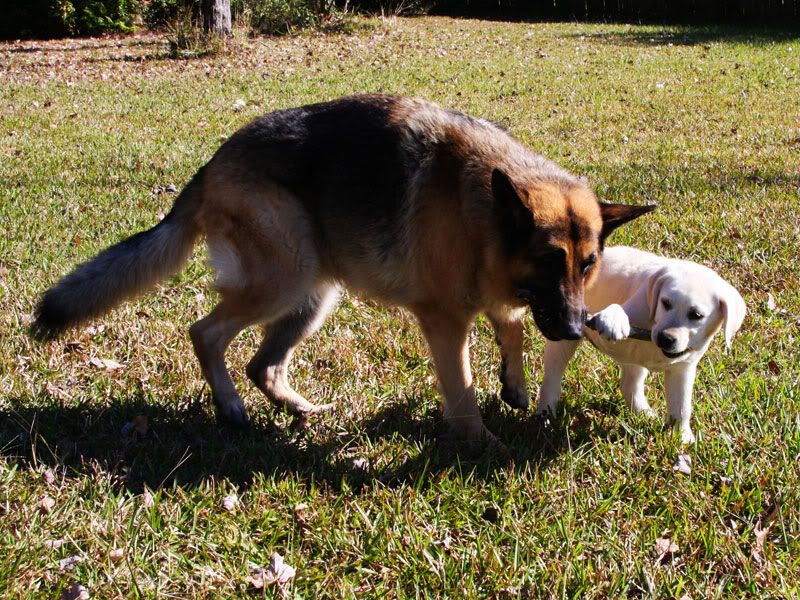 Who knew a ratty old stick could bring them together?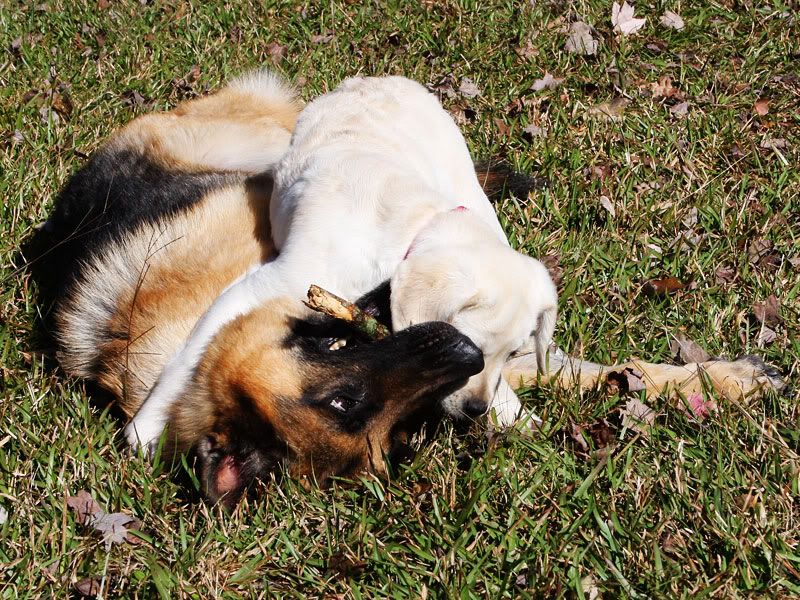 He even let her climb on top of him and straddle his neck. That's HUGE in dog language.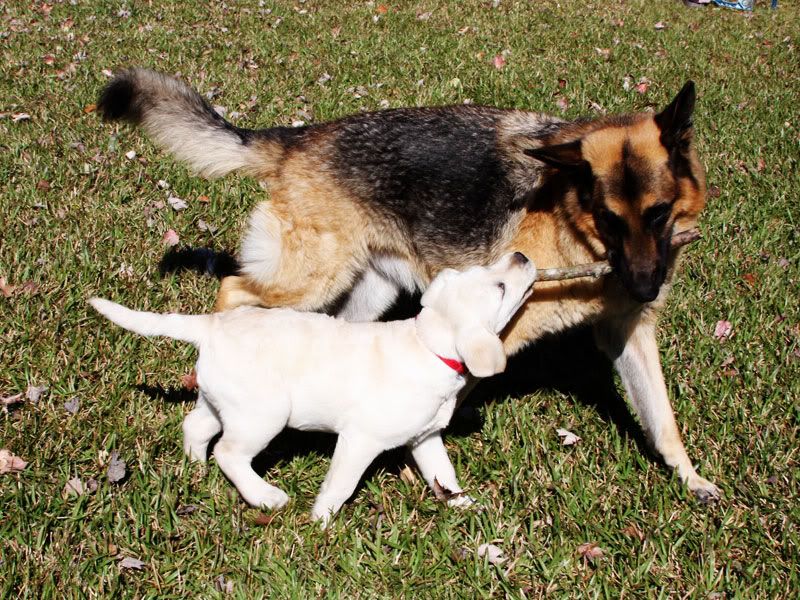 And he laid down so she could get the stick and allowed her to hold one end and walk next to him when he could have easily taken off and left her behind.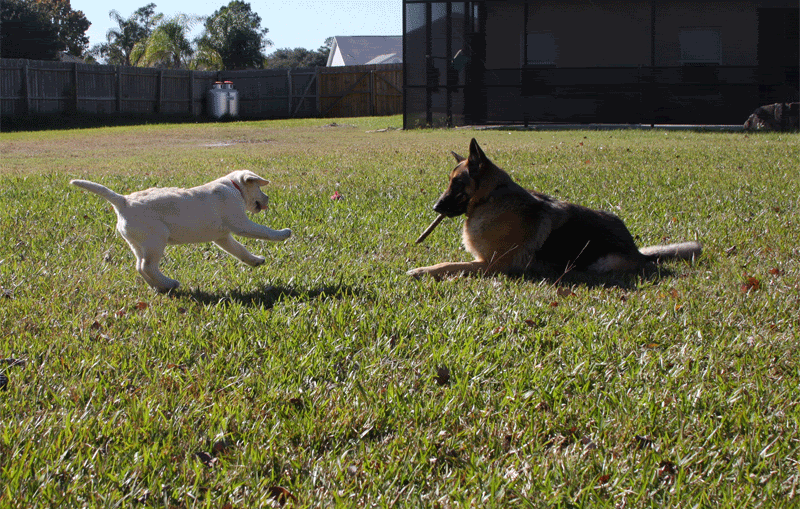 She chased him relentlessly.
But they ended up wandering around the yard together happily playing with this stick like they've been pals for life.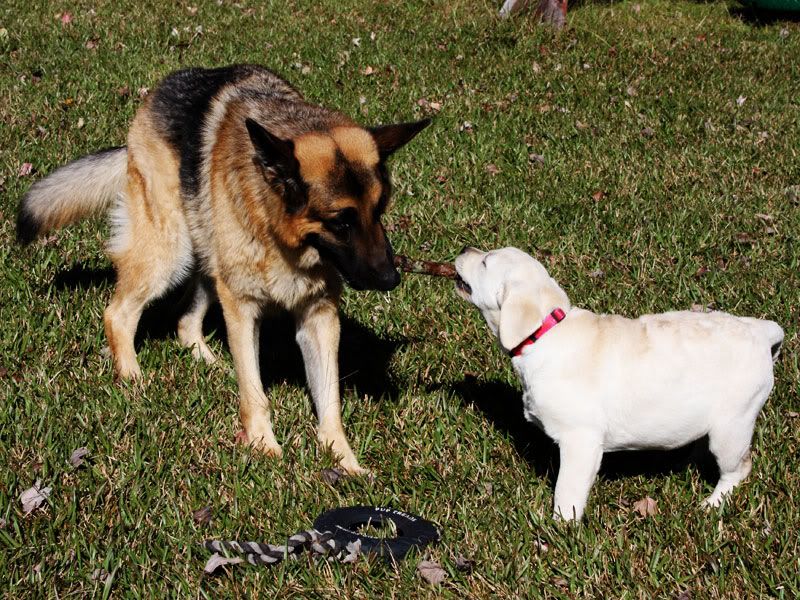 It was amazing! And it only took 14 days - a fortnight to go from bitter enemies to friends. If only us humans could work things out so well...
Maybe we've found the key to world peace??