Early Saturday morning I woke up at around 6:40 a.m. after a long sleepless night thanks to a sinus infection, and came out to see my oldest son who was already bopping around the living room. I immediately let the dogs out into the backyard to do their business while I chatted with my oldest son, the consummate early-riser. Rommel came running back inside first and disappeared to begin his morning nap.
A few minutes later Saffie came charging in with something in her mouth. It was still quite dark out and I could see she'd grabbed a dark stick from the yard. I reached down to grab it to throw it back outside when I could see legs. Stiff long legs.
Shudder.
I screamed and grabbed the scruff of her neck and she dropped it.
The "it" was now clearly a stiff, dead, big, long-legged frog - I'd guess about 7-8 inches long. When it hit the ground all the ants and bugs that had been feeding off this early morning breakfast buffet scattered all over the floor of the living room.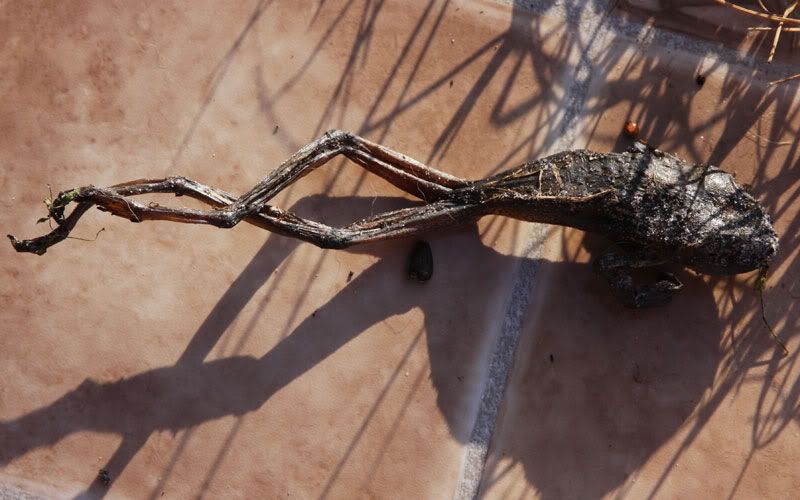 I had to scoop the thing up - and all its surrounding beasties - with a stick-down floor tile I happened to have nearby, and chuck it outside. The best part was coming back inside and gathering up the remaining bugs and flinging them outside as well. The icing on the cake was going back outside about an hour later and finding the petrified frog corpse and this time flinging it over the fence so that it didn't end up in my living room again.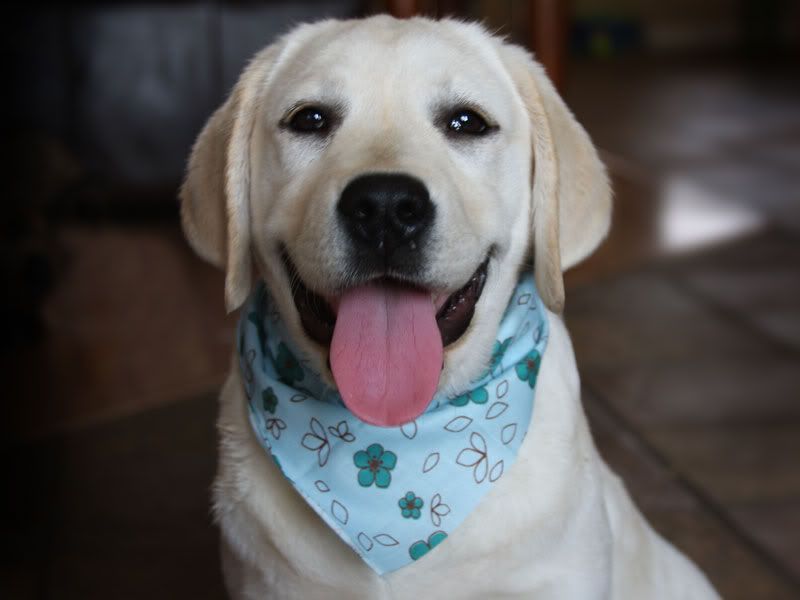 Looking like this is her only saving grace.