Can you believe it? It's the chickens' 1st Hatchday today!!! It's hard to believe it's been an entire year since I brought home those tiny little fluffballs and stuck them in a tupperware box with a heat lamp and some pine shavings.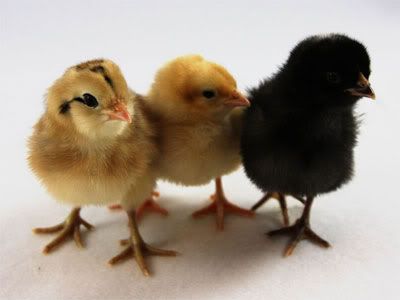 They went from tiny little peeping babies to big egg-laying, full-figured, fluffy-bummed inquisitive hens. And you know what? I've enjoyed every minute of owning them (save that time when we had really bad backyard flooding and I wanted to throw them over the fence to the neighbor's yard, but let's not bring that up).
Want to join me in a song to celebrate?
Happy Hatchday to you!
Happy Hatchday to you!
Happy Hatchday Maggie, Clementine and Sookie,
Happy Hatchday to you!
I wouldn't be me if I didn't share these pictures of them celebrating turning one year old! They got a hatchday brunch of cottage cheese, oats and green beans. As thanks they presented me with three perfect brown eggs for my collection in the fridge.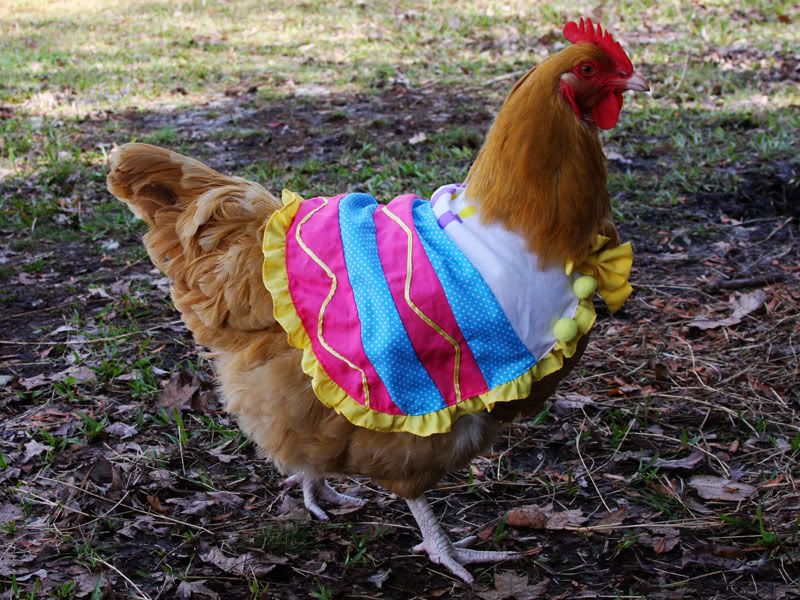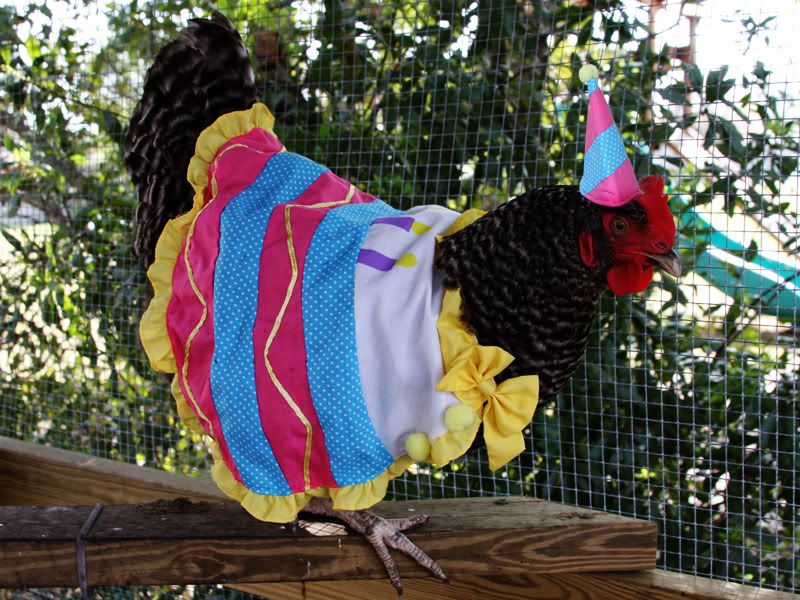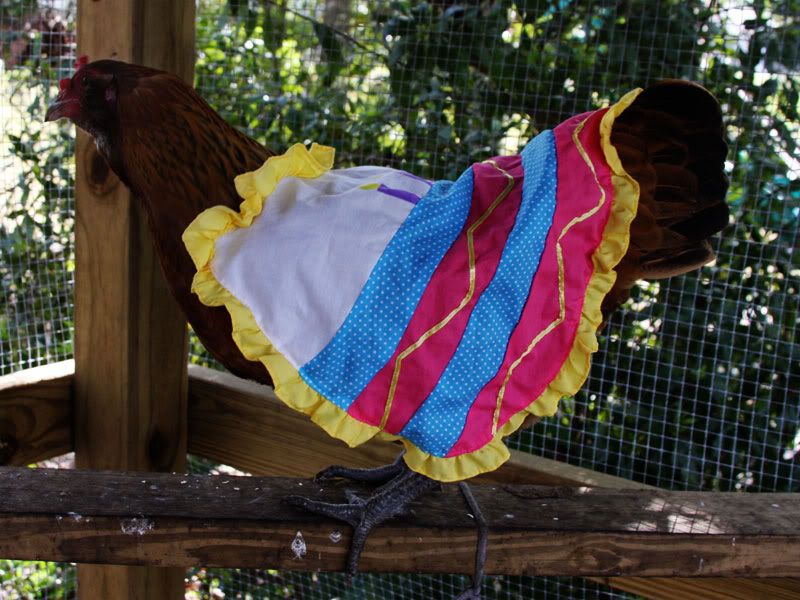 I know...I know...I know what you're thinking. You're shaking your head and saying that it's not a true hatchday without a cake, but I didn't want to get all crazy-chicken-lady on you. That would just be weird.