You expected this, right? Happy St. Patrick's Day everyone!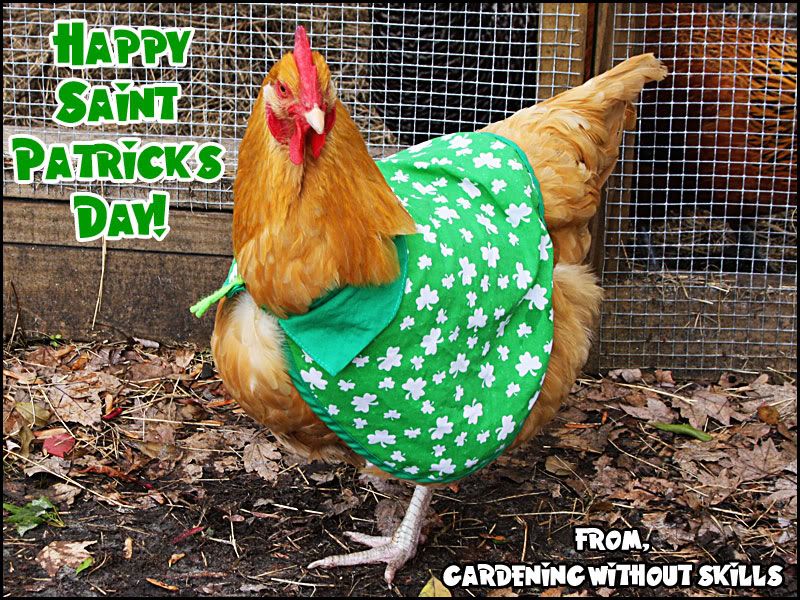 I couldn't pass up an opportunity to put a cape on a chicken. I'd like to start a holiday chicken cape revolution! Dress up your chickens people!
(I'm so glad Farmer B rarely reads the blog and isn't home when I'm photographing chickens. We have a good marriage and I'd like to keep it that way.)

And just edited to add this little pic of Saffie celebrating St. Patrick's Day!