Saffron is at the vet today getting spayed. My widdle biddle squishy muffin who can do no wrong is going to be there until tomorrow afternoon and will come home all stapled up with a sore belly and a cone-head and wonder what on Earth just happened to her.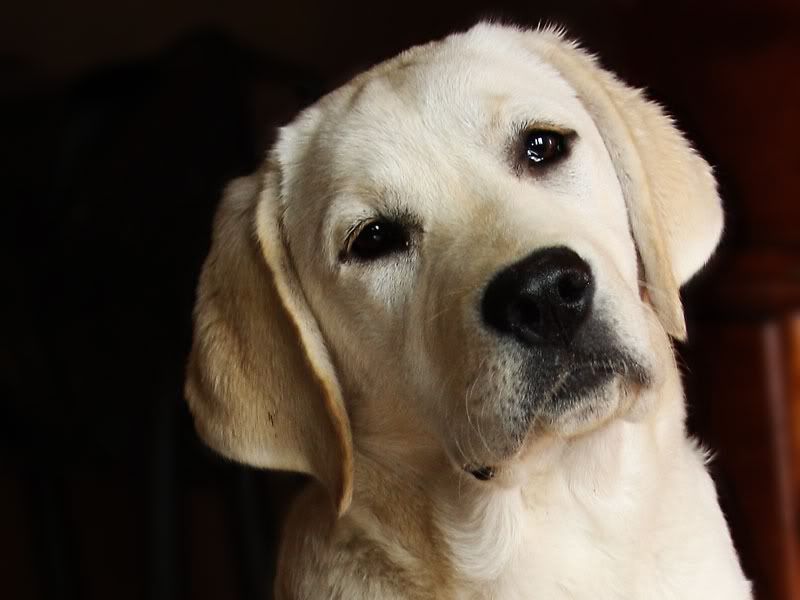 This spaying is important for two reasons: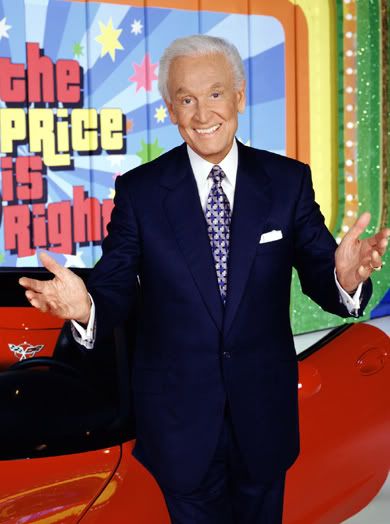 1)
Bob Barker says
you should help control the pet population - always spay or neuter your pet. I firmly believe in Bob's message and to be honest, the idea of a litter of mini-Saffie's running around is enough to make me go fetal.
2) I have realized that I really and truly do love The Beast. When she's eating my stuff, digging in my garden, chewing up my money or attacking the cats, it's easy to forget that I really do love her and she has become a member of the family. But when you walk into an animal hospital and hand off that little white innocent puppy to a tech and say "see you tomorrow" and you actually get a lump in your throat, well dammit, you realize you really do love her.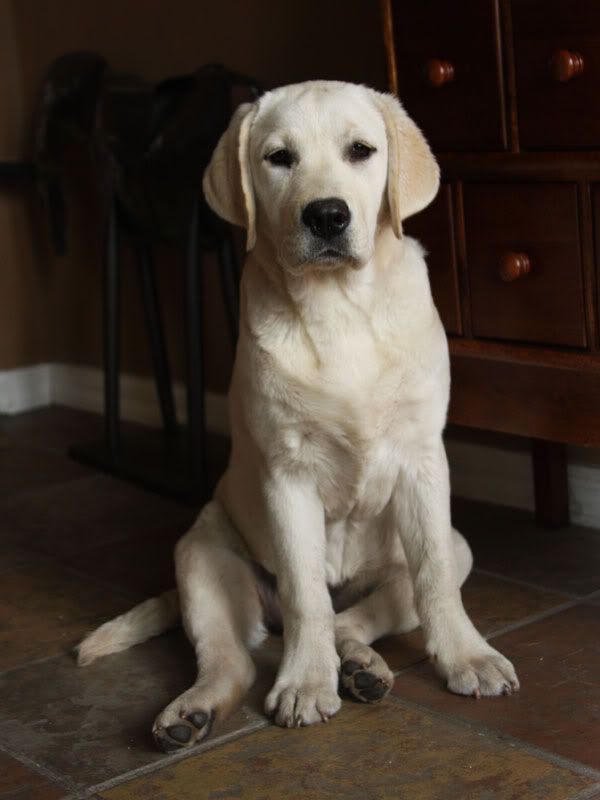 The vet's office just called and told me that the procedure went off without a hitch and that she's in a cage wrapped up in blankets and is starting to wake up. They also microchipped her, which I'm a HUGE proponent of as well. The vet said we have to keep Saffie on a leash for walks for 7 days after the operation - so no running in the house or the yard. Clearly I'll have my work cut out for me since I can count on one hand the amount of times I've seen that puppy actually walk anywhere - she does everything at a full-tilt run. Wish me luck! I'm sure to need it.