Dogs don't make eye contact with you when they know they've done something wrong. It's a surefire bet that your dog has been up to no good if they won't even turn their head to face you. Case in point...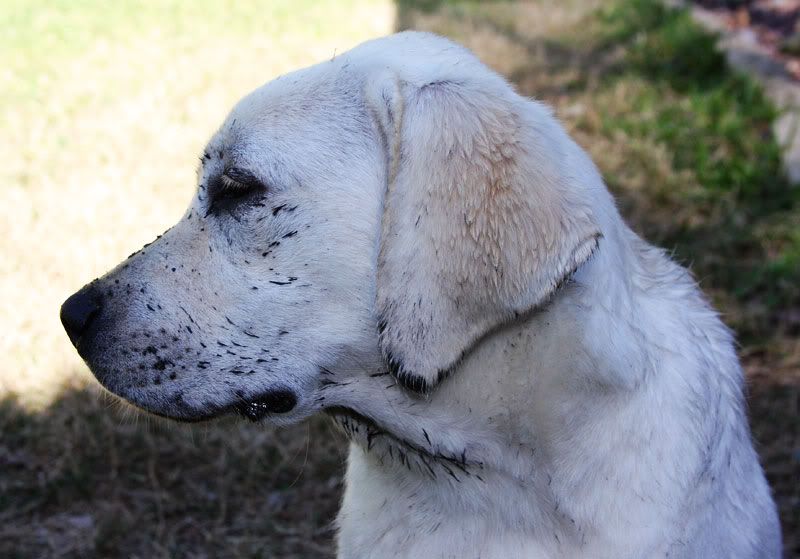 Don't look at her...
Don't look at her...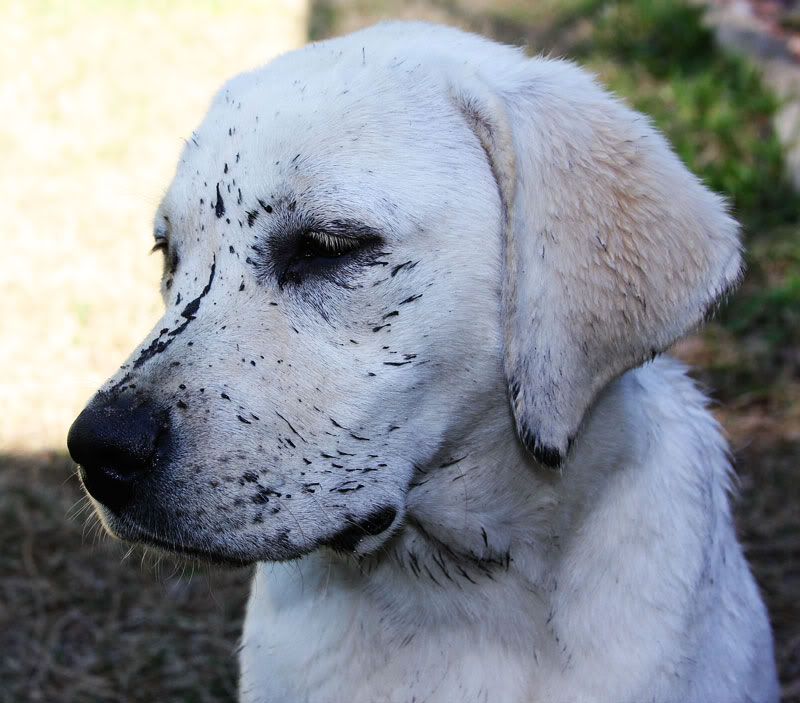 GAH! She's looking at me... must resist the urge to look at her.
SAFFRON!
what?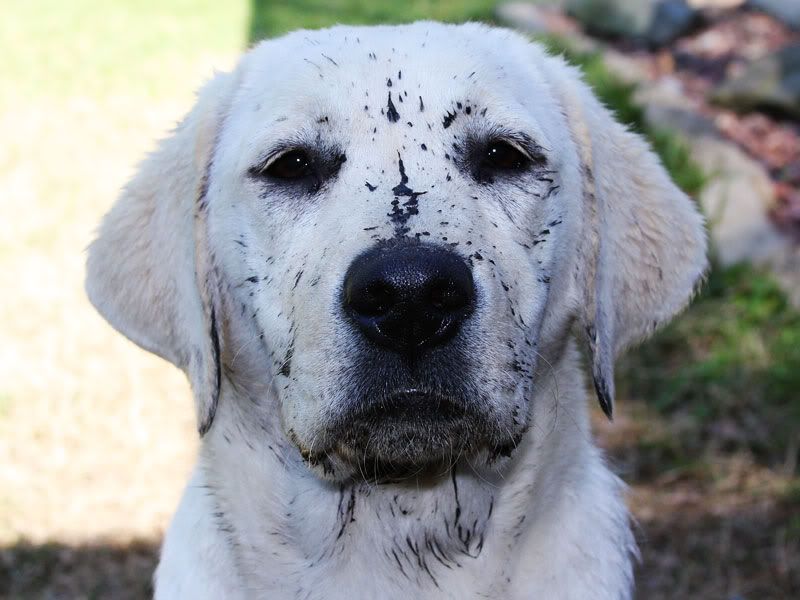 Well I'm not THAT muddy, right?
Don't worry. It's just my face. I wouldn't let my whole body get muddy since you already gave me two baths today.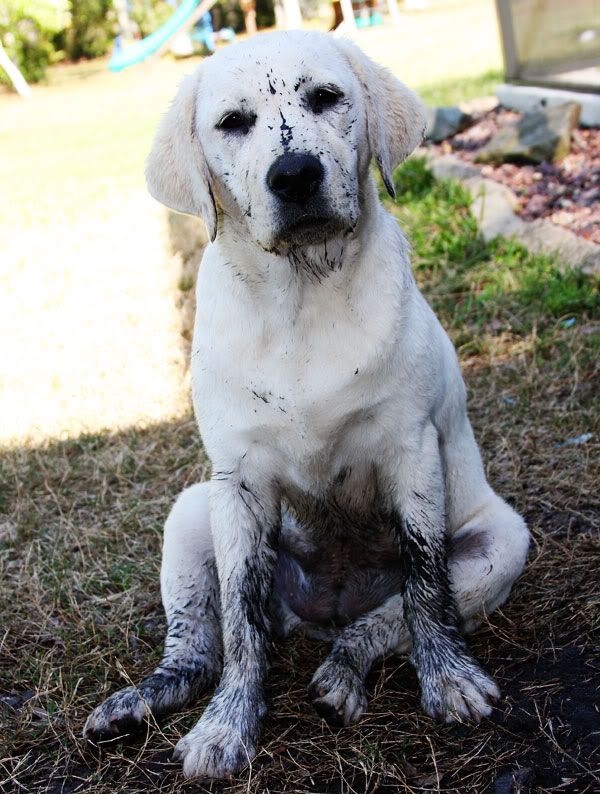 Oops.