It must have been quite a sight yesterday... my mom hurtling through the back roads of Florida heading North at 70 mph for close to 5 hours followed by a white pick-up truck with three guys hauling a newly-built bright teal chicken coop. When I mentioned to my mom that I fantasize about owning clandestine chickens, but can't afford to buy a chicken coop - and don't have the skills necessary to make one, she sprang into action. Next thing I know she told me that a few of the guys who work for her got together and made me a chicken coop. Is that the nicest gift ever, or what? What an amazing group of guys.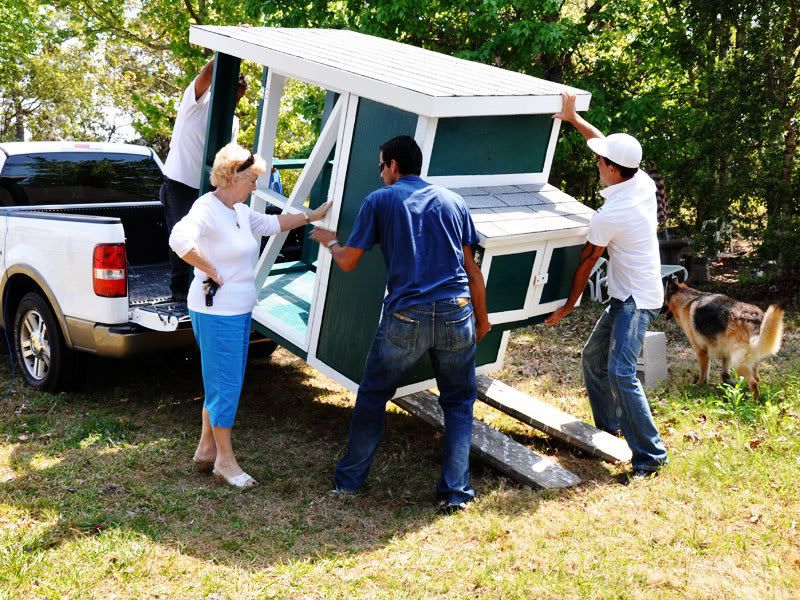 If I'm getting a chicken coop, you'd better believe that I'm getting chickens. So I guess my decision has been made. I've got that tell-tale glow of an urban chicken owner-to-be. It must be obvious to all those that see me. I'll be knitting little egg cozies before you know it.
Yesterday the coop arrived. I didn't know what to expect, but I did not expect what I saw on the back of that truck. This thing is built better than a shed and might be nicer than my first apartment. These guys know their chickens and their chicken housing. Granted all three of them grew up living with chickens in their home countries so this isn't the first chicken house they've been a part of, but I think this thing is amazing.
They hauled it up on cinder blocks because our house floods in the rainy season and parked it next to our big shed. This gives it some shade and puts it out of view from any anti-chicken fence-peeking evil-doers.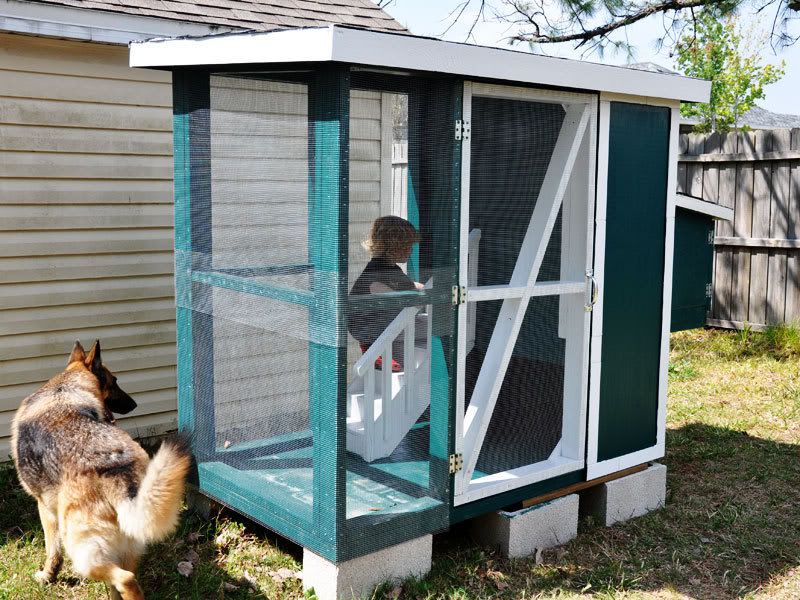 It's about 5 feet tall with a large side door on hinges, which should be perfect for getting in there and cleaning it out. I think we'll have to find a way to prop it open and put a little ramp up there when the girls get big enough to come in and out.
The best part of the house is the white staircase with white handrail that goes into the girls' nest boxes and sleeping quarters. Seriously - chickens with a staircase? Who does this? We do, my friends. We do. I just hope they can maneuver up it.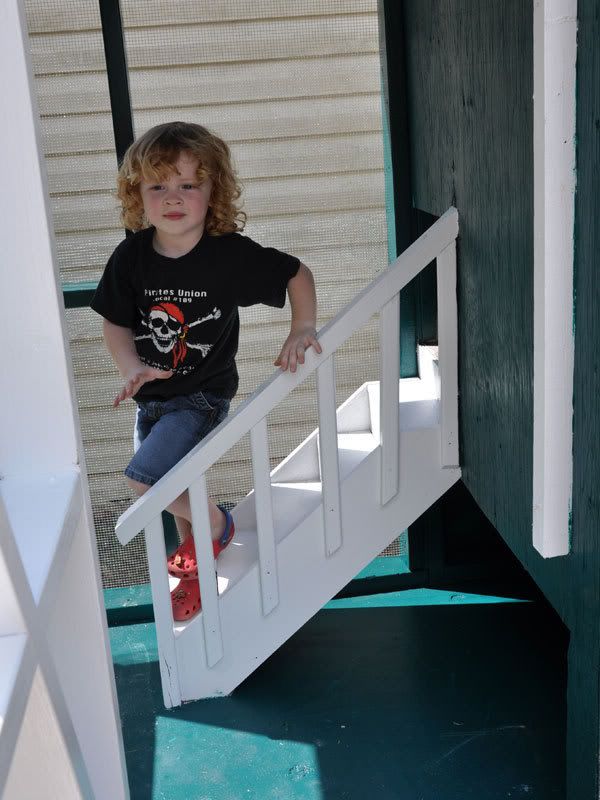 The back part is the sleeping quarters complete with a roost perch high up in the top for the girls to sleep undisturbed. We'll get some baskets for them to nest in once they're old enough to start laying.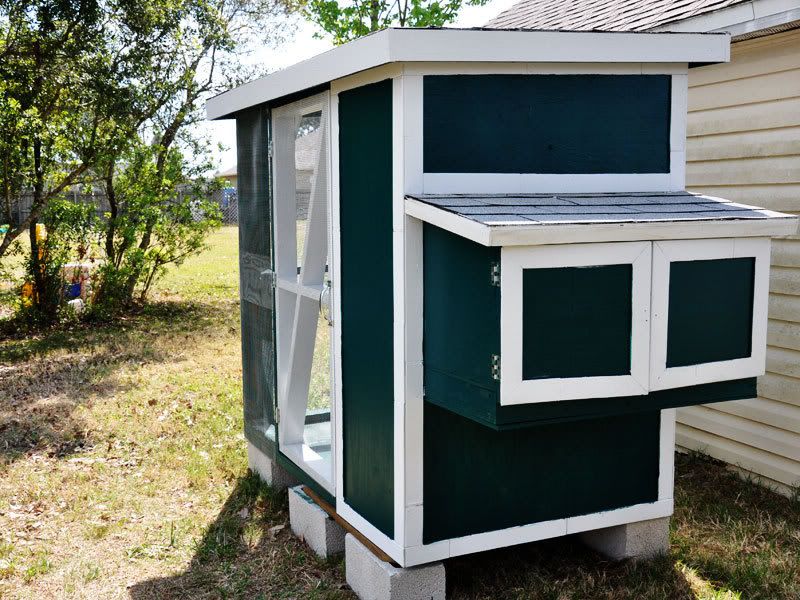 Right now the boys are using it as a clubhouse and spent the afternoon using it to play super spies. I hope they're willing to give it up in a couple of months when the chickens move in…or as we'll be calling them, rare Asian Ground Parrots…wink, wink.