I have two little strawberry plants that are growing in two pots in my garden and are actually doing really well. I have one big beautiful strawberry on one of the plants and two little ones on the other plant that were ready to be picked yesterday morning. I've been watching them turn from white to pink and finally almost all the way to a bright beautiful red.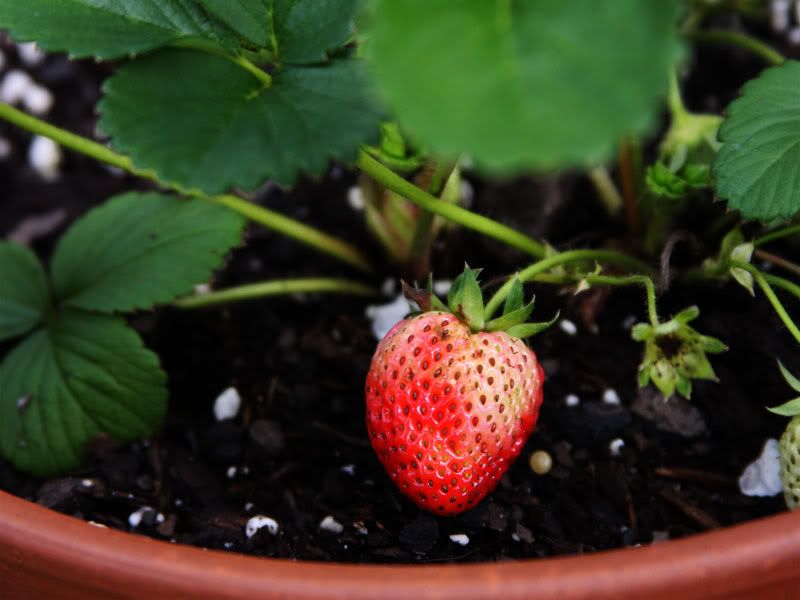 Yesterday morning I got up excited that it was berry-picking day - I am well-aware that picking three strawberries hardly warrants naming a day "berry-picking day" but we're just that desperate. I skipped out to the garden to get them and was so excited that this was going to be one of the first things we'd actually be able to eat from the garden. I went out there and reached down and…
And…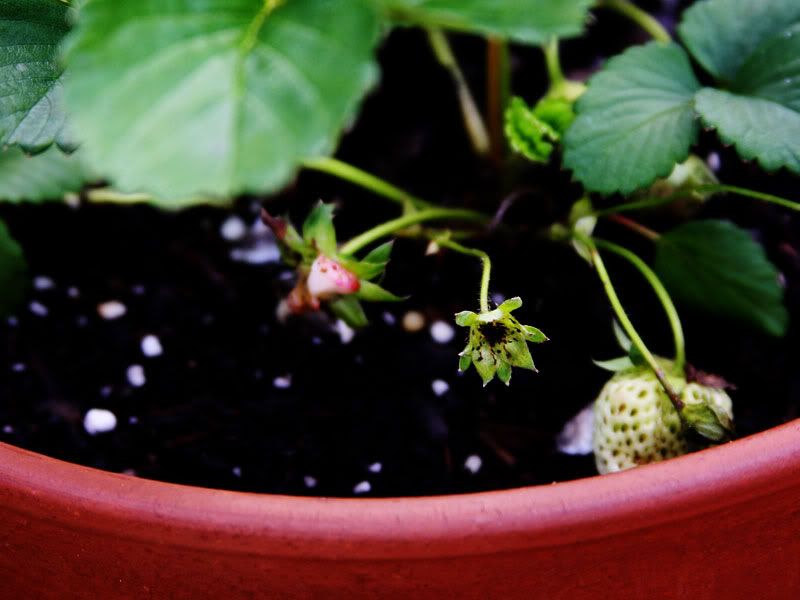 Son of a . . .
Well I'm sure the two little red berries on the other plant are safe, right? Right?
GAAAHHH!. . . not so much.
Some evil creature of the night sunk his fangs into the berries and gave me the salute of victory as it scampered off with my three red strawberries in its clutches. What sort of evil creature did such a thing? A shifty-eyed squirrel that taunts our dog every morning is my primary suspect. Plus there's that evil mockingbird that chirps away in the tree next to the garden. They're both on my list now.
I'm tempted to tie the German Shepherd to the strawberry plants at night to protect them, but he's a soft dog that requires a feather-stuffed dog bed and air conditioning and with my luck he'd develop a taste for strawberries and fall under the spell of the berry-loving creatures of the night and end up working for the enemy.
What can I do to stop this? Anyone have an idea for me?? There are three more white berries on the plant that will inevitably be the next victims of this sinister creature now that he has tasted their sweet juice. How can I save my berries? Do I have to keep them on the patio from now on?
Update: Went out to the garden this morning. Now all the little white berries are gone. You can see that they've been eaten. I bet those damn squirrels have been waiting patiently for something in the garden to grow and now it's their morning breakfast stop. Sigh...