I'm saving the expletives for when I'm alone. I'll keep this post polite and professional. But it's happening again. The same thing that happened last time I planted in the garden. Widespread death and destruction.
Last time I had hurricanes, a microburst, flooding and Florida summer temperatures to use as my gardening death stool pigeons. This time? Nothing. Just my pure lack of skill. To say I'm disheartened is an understatement.
Remember the zucchini and watermelon that I grew in small pots and
transplanted to the garden
a week or so ago? Yup. Already dead or dying. Last year I bought seedlings from the Gardening Center - zucchini, yellow squash, cucumber, watermelon - and within 2 weeks every single one of them was dead.
And here we go again. Exactly the same scenario as last year. These
photos could have been taken last year
, but they were taken this morning.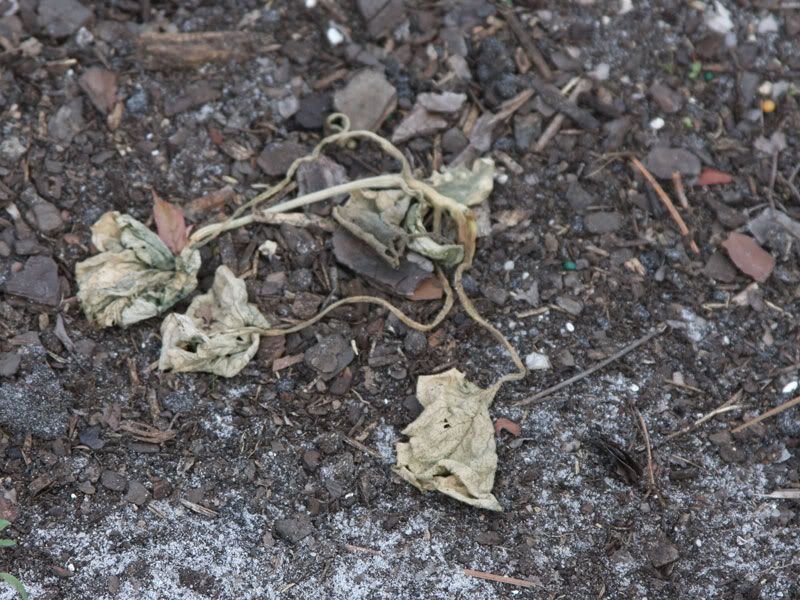 Here is how they looked on April 2nd - the day they were transplanted.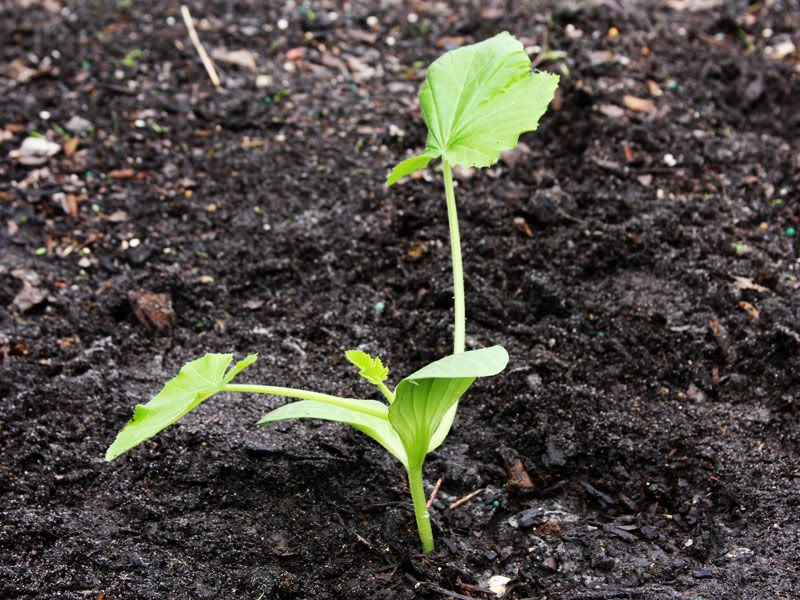 Granted we had that super-windy day last week and a few flopped over.
But look at them on April 13, only 11 days after transplant!! Out of 6 transplants, 4 are dead and 2 are a bit yellower than they should be.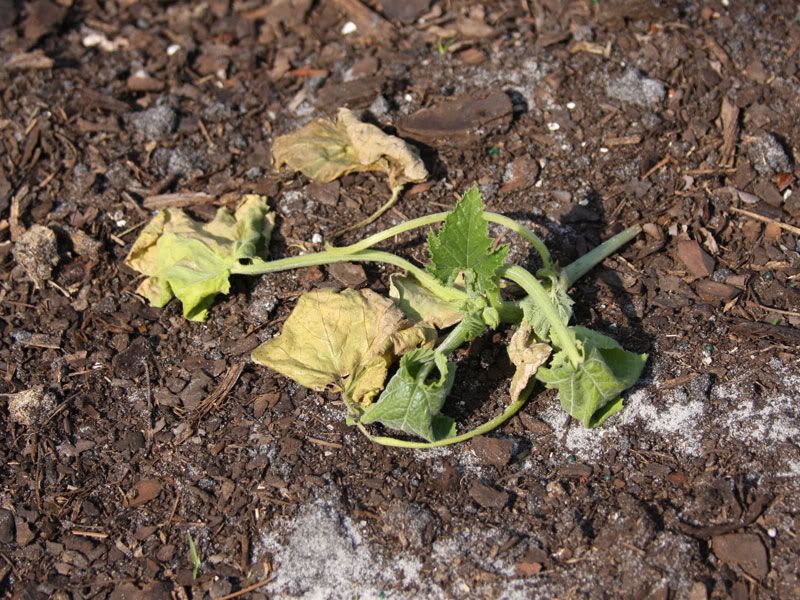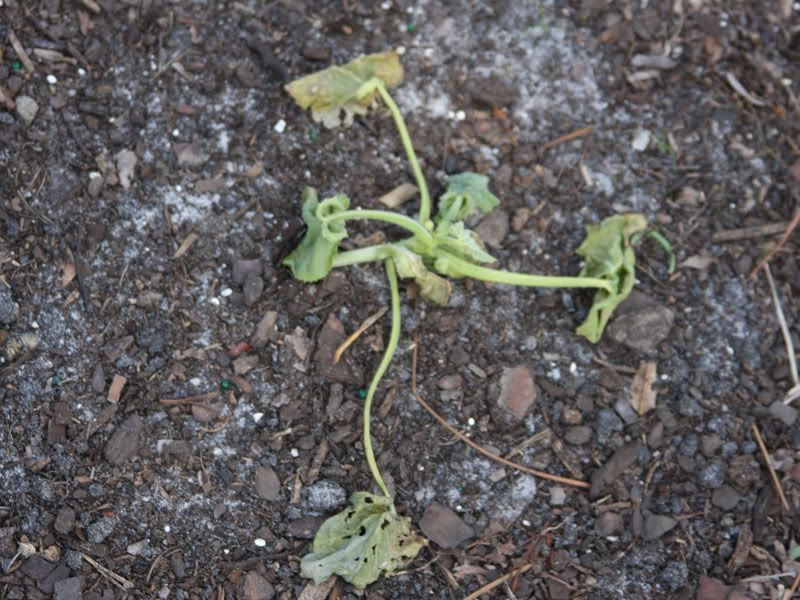 It's so flipping frustrating that I don't know why these plants die in my garden! If I didn't learn anything from their deaths with my last planting and the same thing is happening again, then now what? If I don't figure out what I'm doing wrong, I'm doomed to repeat the same mistakes each time.
Here is the one that is clinging to life, but yellowing and I know it'll be a gonner within the next day or two.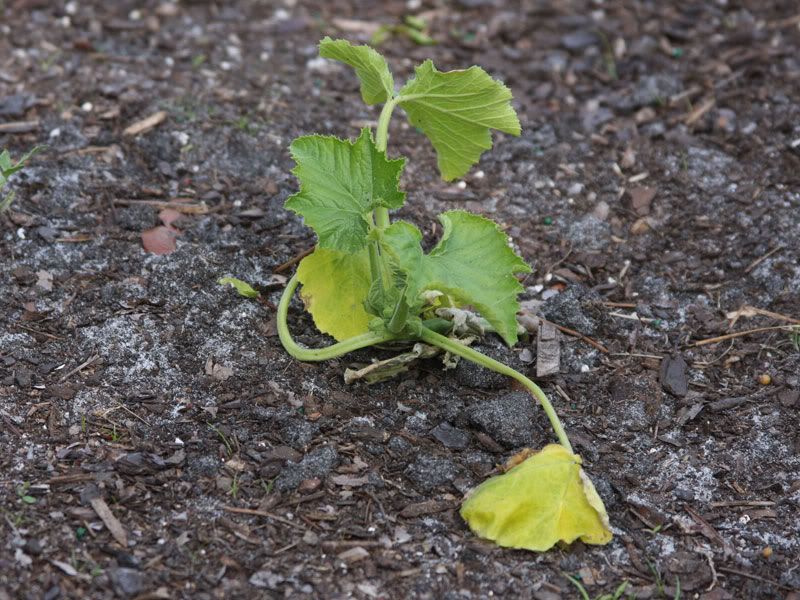 And here is the only green one left. But let's not fool ourselves into thinking that this plant has tricked the reaper. He's a-knockin' and my little green buddy, you're next.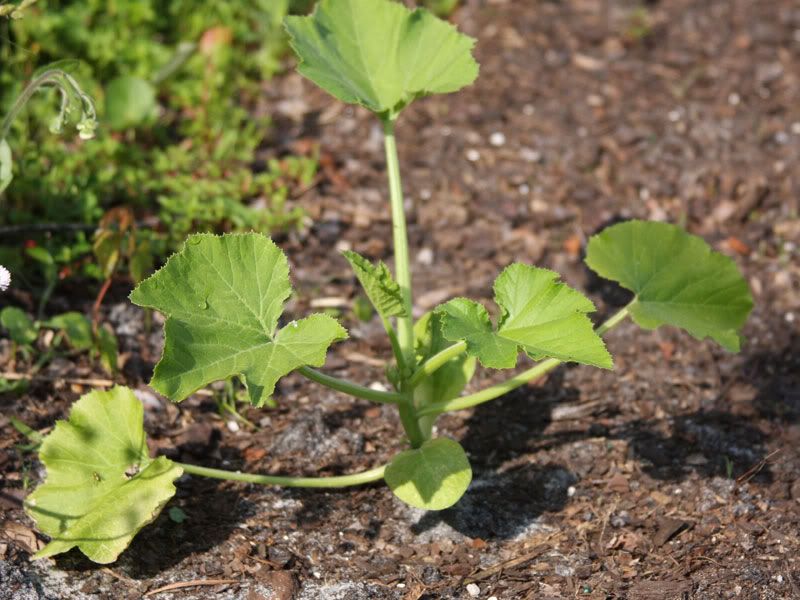 I have a handful of seedlings on the patio that are ready to be planted. But obviously, I'm hesitant to toss their bodies into the garden of death as sacrificial lambs to appease the angry gardening gods who have set up shop in my backyard. My leeks are doing okay - my tomatoes are all right - the corn and radishes seem to be okay, but I can't get zucchini, yellow squash, cucumber or watermelon to last two weeks in my garden. WHY?!?!?
The PH has been tested and is within normal range. The garden is watered a bit every other day. The soil seems okay...Anyone have advice for me? I'm putting out an official Gardening S.O.S. HELP!!