I decided to go out to the garden today and uproot the dead zucchini and watermelon plants to see if anything looked suspicious. Knowing nothing about plants, everything looks suspicious to me, so I'm not sure what I hoped to gain from this. I will take the photos and spend this afternoon with my
Organic Gardening Book
with the hopes that something will jump out at me.
I thought I'd post the pictures here in case any of you gardening pro's see anything that looks obvious. You can click on any of the photos to see them larger.
I managed to dig up three dead plants - the fourth one was barely visible so there was really nothing to dig up. They all looked exactly the same.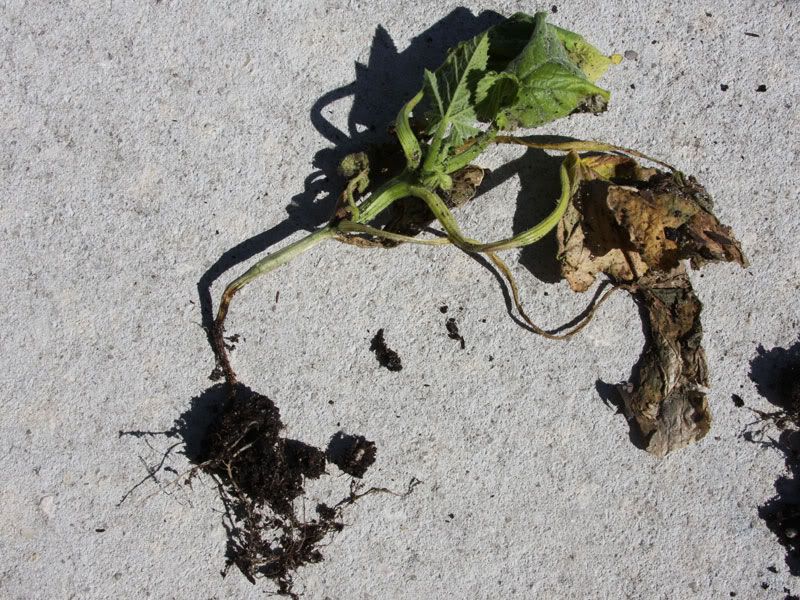 They all had a severely bent and sort of cut/split stem right at the soil level. I'm not sure if this happened before or after they died.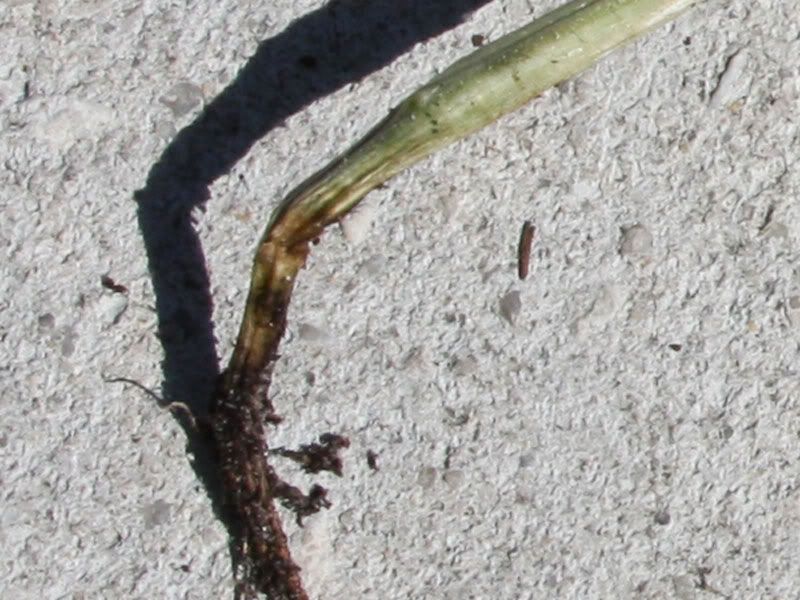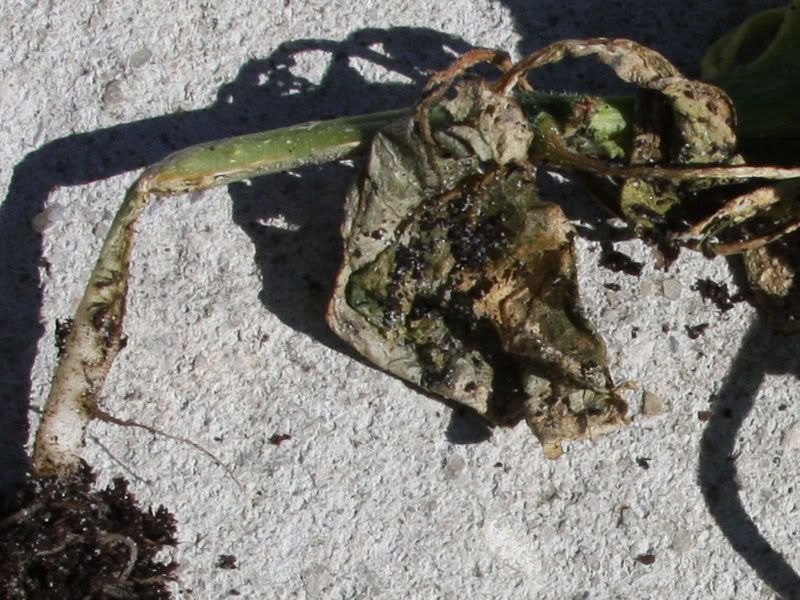 Then they had some very limp gross brown leaves around the bottom with a couple of yellowy-green limp leaves too. I didn't see any evidence of insects on them.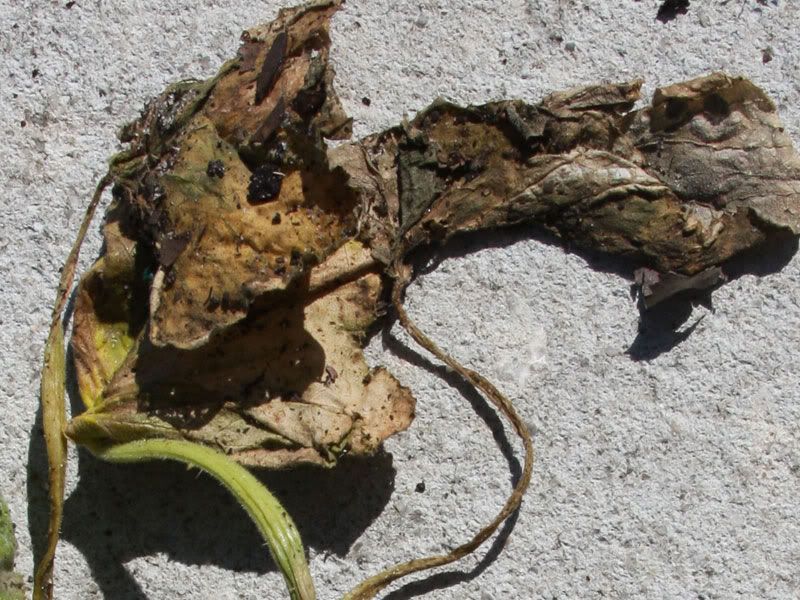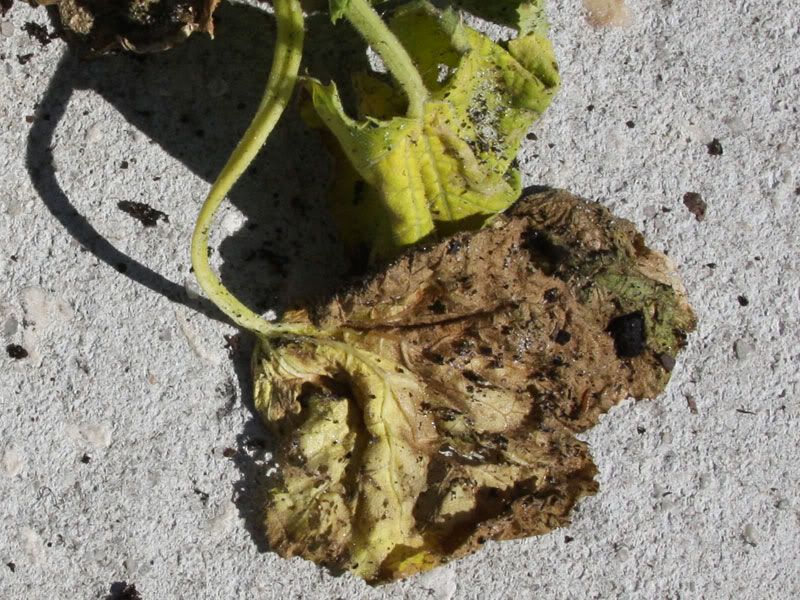 So anyone want to play Dr. G, Plant Examiner with me? Does this look like anything to you?