Since I've transformed my garden into a killing zone again, I thought I'd make myself happy today by posting pictures of the chicks now that their feathers have started to come in. Apparently this is the awkward teenage time for chicks. They're getting taller and their chick fluff is falling out in clumps while their adult feathers try to come in.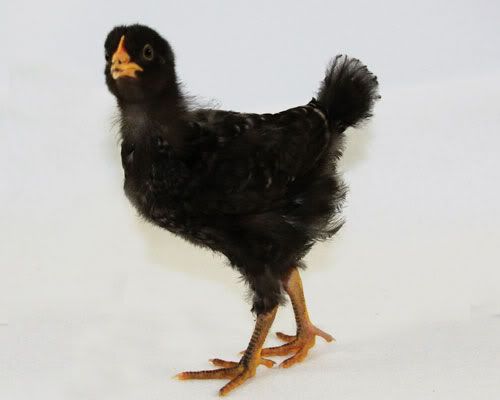 Maggie - our Barred Plymouth Rock - She is really a plucky little chicken. Her feathers are getting some nice barring on them, which is chicken talk for white spots on her black feathers. Her comb is starting to develop, which makes me hope she's not a rooster. It's too early to determine yet, of course, but it's never too early for me to worry. She's very curious and competes with Sookie constantly. When you open up their brooder box she's always the first one to fly out at your face causing you to fall over backward and wonder why you forget she does that every single time. She just wants to perch on you, but that's easy to forget.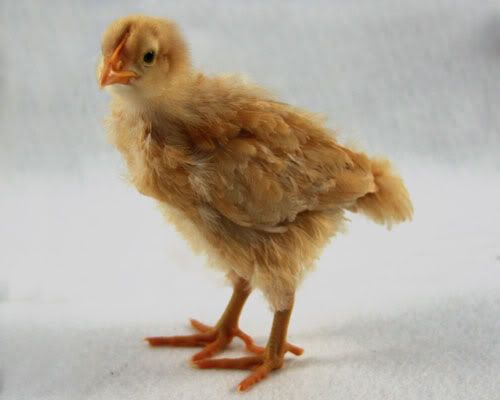 Clementine - our Buff Orpington - She is the roughest-looking chick right now. Her feathers aren't coming in as fast as her chick down is falling out. But, she seems happy enough and as long as we don't give her a mirror I doubt she'll develop any chick self-esteem issues. She is definitely the most docile one in the bunch and appears to be the lowest on the pecking order right now. She is very calm and peaceful, but can fight for a chopped up grape piece like her life depends on it when she's in the right mood.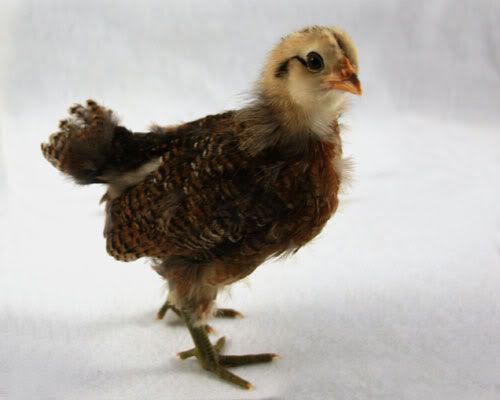 Finally we have Sookie - our Easter Egger. She has some very pretty feathers coming in and a wicked little mane of old chick fluff around her heck. She is very friendly, quick to jump in my hands, and usually sits on the highest thing she can find. I'm thinking that she's at the top of the pecking order right now. She is such a curious little thing and a really fun chick. She layed in my hand recently and fell asleep so deep that her head was hanging off my hand and swaying in the breeze. Her legs are turning a very pretty green color too, which will hopefully indicate a nice egg color when she starts laying!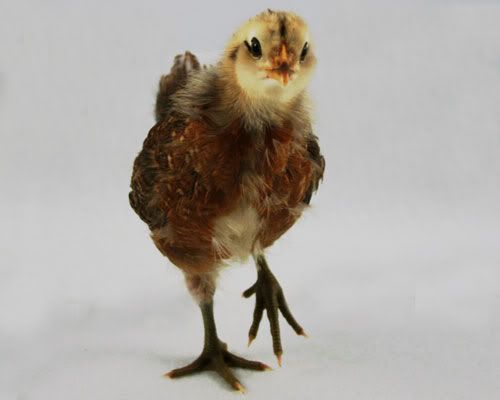 The chicks are spending their days outside in a chicken run that my mom and I built them and their nights on the patio in a brooder box under a heat lamp. By the middle of next week they'll be on their own living in their chicken coop and I'll have a serious case of empty nest syndrome. I am not above setting an alarm and going to check on them in the middle of the night - if I think Farmer B will ever let me live that one down.