After entirely too much deliberation this weekend, we finally picked out names for the chicks. Thanks to everyone who suggested some fun names. We ended up with a nice long list and had a hard time narrowing it down. Eventually we realized we were putting way too much thought into it and just picked out three names that seemed to suit the chicks. I'm not sure we put this much energy into picking out names for our boys.
Introducing...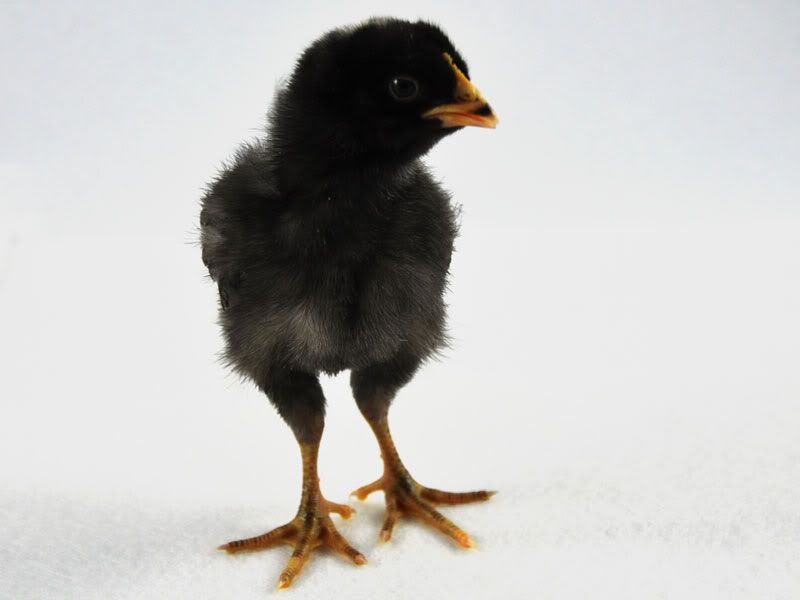 Maggie, our Barred Rock chick.
She seems to be at the top of the pecking order so far so her name was inspired by Margaret Thatcher, who like her or dislike her, was one tough woman.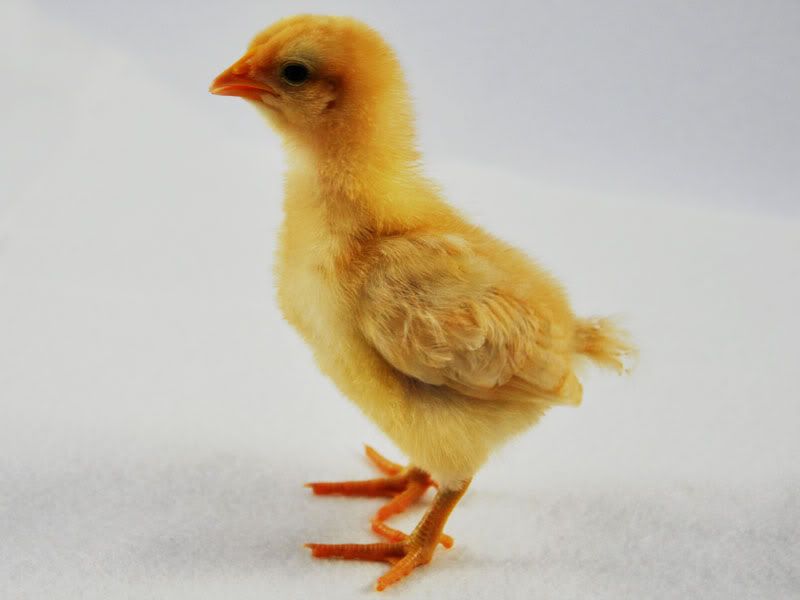 Clementine, our Buff Orpington
. Clementine should grow up into a big fluffy orange chicken. Clementines are sweet little oranges. The name just fit perfectly.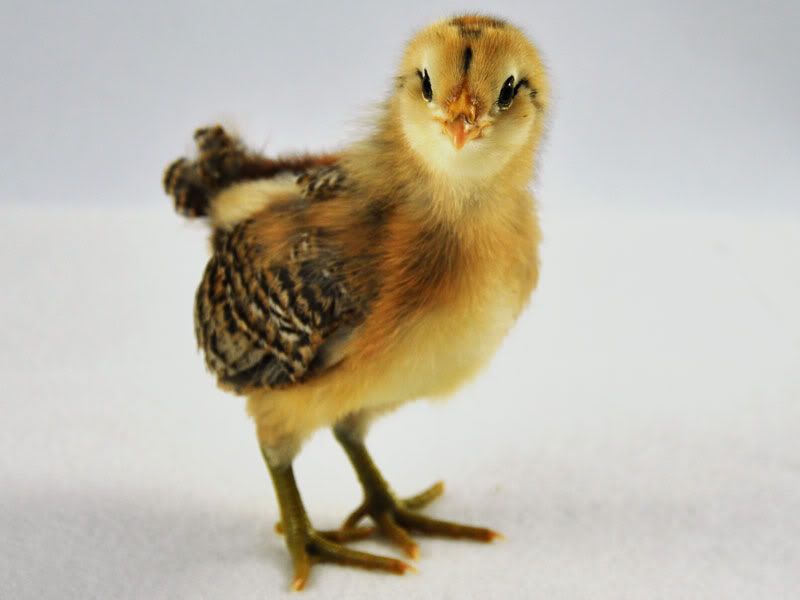 And finally Sookie, our Easter Egger/Americauna
. John Updike's "The Witches of Eastwick" had a Sukie character who was kind and quirky. There is a Sookie in "True Blood," a series of popular vampire books that became an HBO series. Sookie in these books is not a vampire, but a nice girl who sympathizes with them. We liked the name because it's different and just seemed to fit our little chick that will grow up into a unique-looking adult chicken!