If you thought "The Happening" was scary, wait until you see "The Flattening." It's M. Knight Shyamalan's blockbuster thriller currently in production. It's about a novice gardener in Central Florida who actually grew some nice looking zucchini seedlings and plants them in her garden. Then it happens - a freak cold front blasts through with a vengeance bringing with it insane winds that flatten everything in its path, including the precious seedlings. Oh the humanity!
These winds were a sustained 30 mph all day with gusts up to 40 mph. I saw two trees down in our neighborhood.
And the seedlings went flat.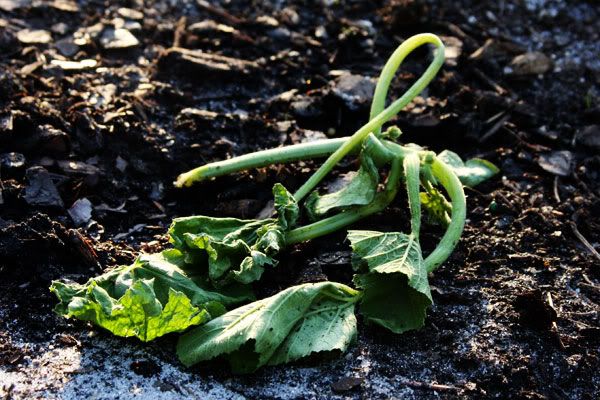 As a pancake.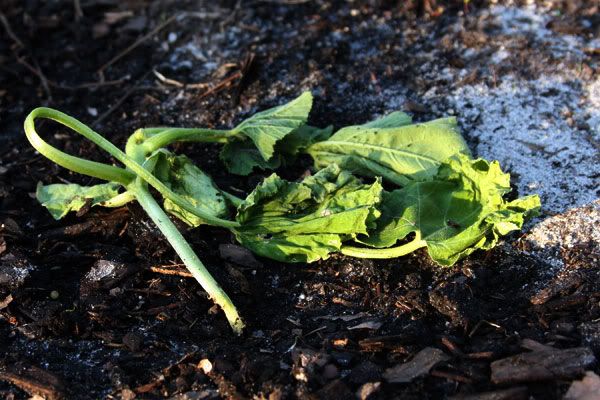 A couple managed to stay strong.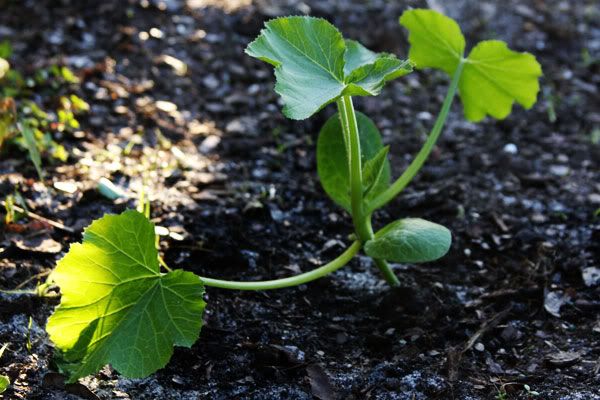 But the carnage. It's rated R for violence and gore.