Guess What?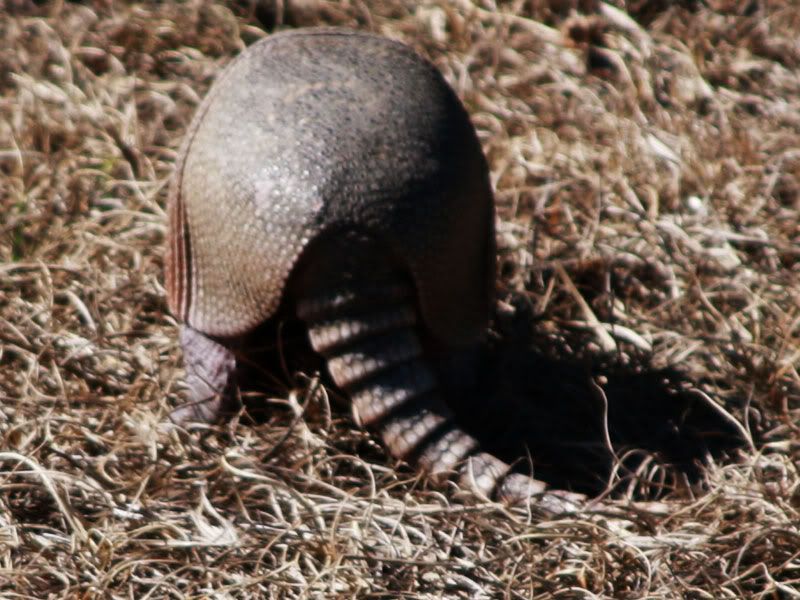 Armadillo Butt.
I saw this little guy just outside of our neighborhood the other day. He was only about 8 inches from his snout to the base of his tail and clearly a juvenile who shouldn't have been out on the side of the road digging for bugs in the middle of the day.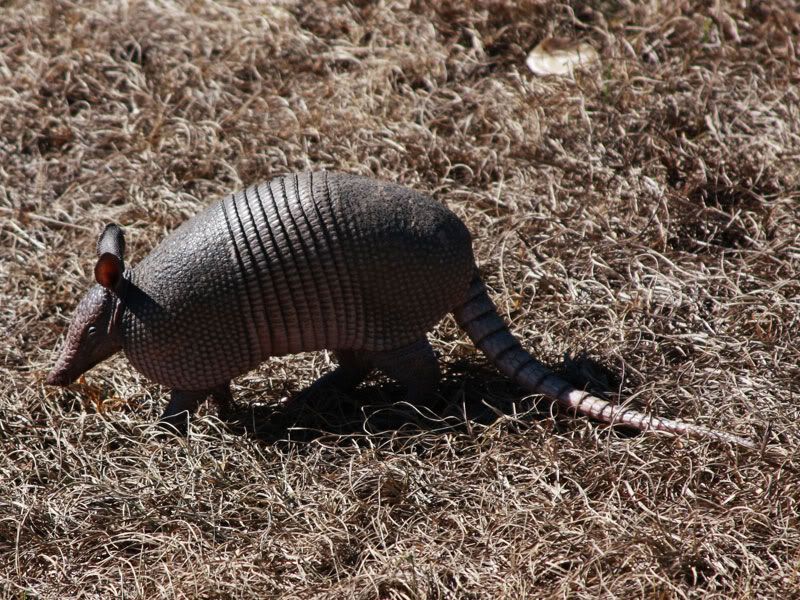 Did you know that armadillos always give birth to four identical young? They're the only mammal known to do this. So somewhere out there are three other little armadillo butts identical to this one.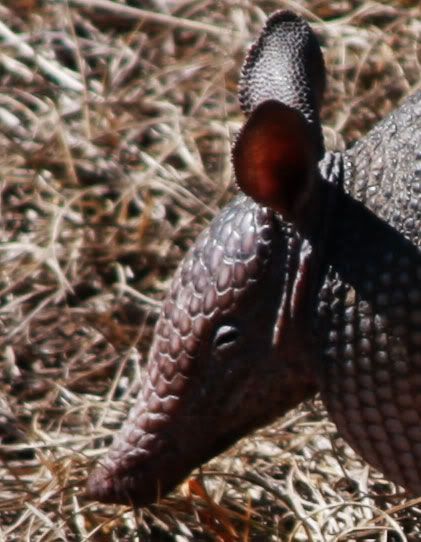 Odd looking little things aren't they? It's nice to see one not flat on the road for a change.