We're here on sunny Sanibel Island and I'm doing my best not to call our house-sitters constantly for chicken and cat reports. I can't let them know the extent of my chicken neuroses, so I'm holding off on phone calls…for now. I will admit to waking up this morning to the sound of birds and I immediately thought it was the chickens. Then Jace wandered through and said "That sounds like our chickens!"
Instead we're having fun on the beautiful white, sandy beach overlooking the crystal clear aqua-colored waters of the Gulf of Mexico. It's funny how romantic it sounds, but when I grew up here I didn't think twice about it all. It was just the beach.
Since it's a wildlife weekend I thought you'd like to see a photo of Rommel catching some rays and watching the boys playing in the Gulf.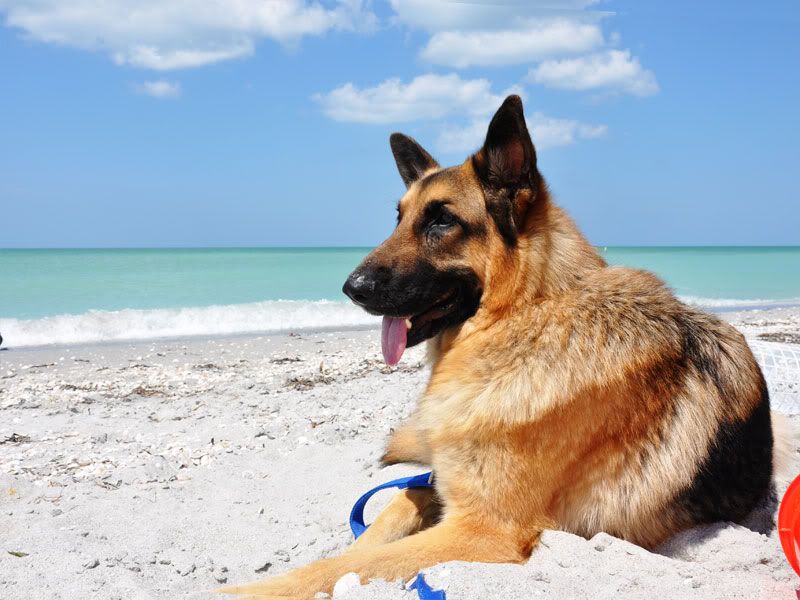 He's in dog nirvana - he's digging holes in the sand, watching birds skimming the water and coming home with salt in his fur and sand on his paws...